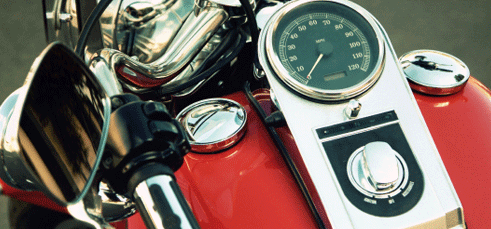 When bringing a motorcycle or other type of vehicle to Ireland, there are really two basic steps. The first is having it transported and the second is the import process and everything afterwards.
For the past 30 years, Schumacher Cargo Logistics has specialized in shipping all types of bikes to Ireland, including Harley Davidsons, Indians, street bikes, ATVs, quads and many more.
Dublin is of course Ireland's largest city and the point of entry for our ocean services, but wherever you need your bike shipped, large city or small town, we can get it there.
Shipping a Motorcycle to Ireland
Getting your bike ready for transport to Ireland takes a little bit of time, but we have an effective process thanks to our experience over the years and countless shipments.
As long as it does not have a lien on it and meets certain conformity standards, we can ship it. Our service begins with pickup although you can deliver it yourself if you'd like.
We can arrange for pickups from anywhere in the U.S. and once we have it at one of our warehouse locations, we'll begin the preparations and gathering the documents needed for export and shipment.
There are two options we specialize in for motorcycle transport to Ireland, they include sole container and consolidated container services.
Transport Methods to Ireland
When shipping a motorcycle to Ireland with a sole container, clients have the entire 20' of space to themselves. You may have noticed it's a lot of room for a single bike.
This method is better if you are moving household goods to Ireland or other belongings with your motorbike or other vehicle. It's an option for anyone shipping more than a few bikes as well.
The shared or consolidated container service is going to cost less and you'll get some of the most competitive rates.
With this method, it will be transported to Ireland in a container filled with other individuals' shipments. This could be other motorcycles, vehicles, boxes, crates or a combination thereof.
Importing
Once your motorcycle arrives at the port of entry in Dublin, it will then need to clear port customs. Our agents make the process easy for you and will prepare the necessary documents.
Basic items they will need include valid identification, title of the motorcycle, dock receipt, proof of registration and ownership and a few others.
Most of the documents that clients need are also needed prior to leaving the U.S. to make importing your motorcycle to Ireland as smooth as possible.
Written by Damien Shields