Car Shipping to Ireland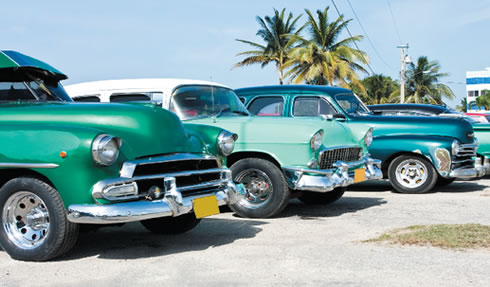 Common Destinations in Ireland for Vehicle Transport:
Dublin
Cork
Belfast
Galway
Wexford
Kerry
We ship to other destinations in Ireland but these cities more so than the others. Rates and shipping durations for vehicles vary depending on the final point of drop off but we will work with you to find the best option.
For those relocating to northern Ireland, make sure you are aware of the guidelines for shipping vehicles to the UK, as they are different. Services are also available to other cities in Ireland.
Whether door-to-door or port-to-port, we will tailor our transport and relocation services to meet your deadlines. We are available 24 hours a day, 7 days a week, 365 days a year.
Importing and Auto Shipping to Ireland:
If you are bringing a car into Ireland from outside the EU, it is possible to be exempt from customs duties and the standard value added tax if you declare the vehicle as part of your personal goods and household effects.
In order to do this, the owner must have lived outside the EU for at least the previous twelve months, have bought the car outside the EU, driven it for at least six months prior to moving to Ireland, and already paid the 'sales tax' or equivalent in another country.
You also have to keep the vehicle for personal use for at least 12 months after you import it. These are the documents you must have for Irish customs:
Request for exemption letter
The invoice for the car
Proof of ownership or title
Receipt to prove payment of sales tax (VAT equivalent)
Certificate of insurance for at least six months prior to import
Proof of residency outside the EU for at least 12 months prior to arrival in Ireland
Shipping document for personal effects
It goes without saying that anyone not meeting the above requirements when shipping a car to Ireland is responsible for paying the customs duty and tax.
Vehicles Belonging to Temporary Residents in Ireland:
Those wishing to import their vehicle in to Ireland will be asked to provide the following documentation to the customs authorities:
Please contact one of our shipping agents to discuss your auto transport and shipping needs. If necessary, we will be able to help deliver the container to your house for packing, then retrieve it for delivery to the docks. All of our agents are skillfully trained and certified.
Residency permit showing a permanent address in Ireland
Proof of purchase for the vehicle to be imported
Previous registration document
Where and When to Register a Vehicle
Assuming you already have clearance from customs, new arrivals must register all vehicles in Ireland accompanied by them within 6 months of registering with their community.
Should you be staying in Ireland for more than a year, you'll have to register the vehicle regardless of temporary status. Registration is done at one of the national car testing service centers.
Upon registering, there will be a vehicle registration tax which you will have to pay. The service center will examine the car and calculate the rate based on the Open Market Selling Price.
Written by Damien Shields