Learn about the most common car shipping myths to save time and money!
There is no major mystery surrounding shipping a car overseas, but a few international car shipping myths may need to be dispelled before you decide whether you ship your car or not. "There is always somebody going somewhere" as wise man once said. People are always on the move.

Why this is the case, it is anyone's guess, but each move has its own story and reason. Along with their personal belongings, cars are one such common asset which also get shipped from place to place.
People who are shipping their car for the very first time may know very little about the process of international car shipping.
As one of the largest privately owned international car shipping companies in the USA, we make it a point to distribute relevant important knowledge about shipping cars overseas to clients and to break the myths.
If you are just starting off in the research process, we recommend reading our guide on how to ship a car internationally from the US.
Here are some of the top questions which most people ask and the solutions to a few problems based on the usual car shipping myths, such as if all shipping costs are similar for the same distance, overlooking custom fees, taxes, and more:
1. Door to Door Services are Rare
No matter where you live in the USA, vehicles can be collected from your front door by a professional and insured carrier. You can choose an open service, which means your car will ride on the back of a multiple car carrier truck in the open air, or you can go enclosed.
You can ship your car by air or by ocean. Shipping by air is more expensive but your car will travel first class to its final destination indoors!
And, when the car is shipped to the port of arrival, and your final address is located elsewhere, the receiving agent can have your car delivered to a bonded warehouse in the town of your choice.
So, for people who like the full white glove treatment, it's all available and you can sit back and let your service provider do all the hard work.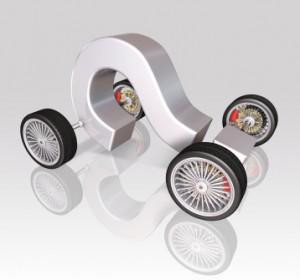 2. You Always Have to Pay Customs, Taxes and Fees
Depending on the status of your move and your own status pertaining to the country of arrival, will depend on what taxes and fees are applicable.
If you are a returning citizen to the arrival country and are "going home" for good, you are allowed to bring in one vehicle registered in your name, that you have owned abroad for more than 6 months, without paying taxes and duties.
If you are not a returning citizen and are traveling abroad with work, let's say, you may be able to bring your vehicle on a temporary import license. You need to discuss this with your international shipping expert prior to shipping.
If you are simply shipping the car abroad to sell it, all duties and taxes are payable according to the rules and regulations of the arrival country and vary slightly.
Unfortunately, taxes and duties are payable on all kinds of exports and cars are no difference. But there are variables that you may not be aware of, such as cars over 25 years old are rated less than cars younger than 25 years.
3. I Can Travel With My Car on the Ship
No, you cannot travel with your car on the same ocean liner. These ships are cargo vessels and only the captain and his crew are allowed on board. They are very industrious ships with no cabins for paying passengers. Sorry!
4. It's Always More Expensive the Further I Want to Ship My Car
Domestically yes, because moving vehicles within the USA is all based on the how remote the pick up or drop off locations are, and the distance in between.
Overseas shipping is based on container sizes and rates to the base port of arrival. The time frame of departure and arrival depends on how much cargo your shipping service provider has in traffic to that port.
Let's take the USA to a European base port like Germany. A 40' container can hold up to 4 cars inside, and Germany would be a very popular port of arrival for a lot of people shipping into Europe. So this may be less expensive than shipping from Miami to Costa Rica!
5. It is the Same Price for All Cars No Matter the size
No, the rates for shipping are based on the make/model and size of your vehicle. This is broken down into 4 categories: 1. Compact 2. Sedan. 3. SUV and 4. Truck
Because consolidation means loading multiple clients' cars into one container, each one will have a very different load each time. So if you have a Hummer and another client has a Mini Cooper, there will be a slight difference in invoicing…
Speak with the people at Schumacher Cargo for more information and advice before you decide.
6. I Can Ship Anything I Like Inside My Car and Use it as a Suitcase
Loading and shipping a car inside a container does allow for certain personal items to be loaded inside the vehicle without over-packing. Check out our quick car shipping guide for more info.
The rule of thumb is, the driver's seat has to be clear, all side mirrors and windows easy to see though and the rear view window and mirror unobstructed.
No fluids, chemicals and obvious dangerous items can be loaded as the container is x-rayed before shipping and odd things will be found and the shipper, (YOU) will be held responsible for any charges that may accrue from the unloading and reloading. So ask your export expert at time of booking your car.