Useful International Car Shipping Information
Just because you're moving overseas, it doesn't mean you have to leave your car behind. Need to ship your automobile or classic car to Europe, Australia or another destination around the world?
While making arrangements with your shipping company, read the following international auto transportation guide and car shipping tips to help you prepare for a smooth auto transportation process…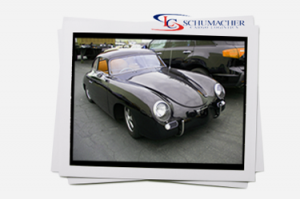 Clean and wash your car
Inspect your car to make sure it is in good running condition
Remove personal items from the car
Turn off alarm, remove antennae, fold mirrors back
Remove loose parts or cover and store them carefully- including lights, mirrors
Check battery- make sure that it is charged
Check fluids- to make sure that there are no leaking fluids
Check tires to make sure that they are properly inflated
Note exterior damages and make a report. Take photographs/video of the car and date this information. Make sure that the shipping agent has also documented everything you have in your personal records.
Make sure that your tank is ¼ filled with fuel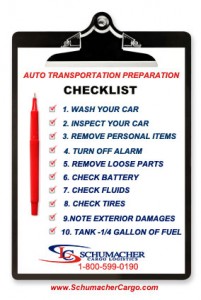 In addition, talk to your shipping agent regarding insurance for your vehicle, method of transportation, method of pick-up and delivery. For a more detailed guide, read our in depth post on how to ship a car overseas.
You also need to learn about the international shipping customs of the country you are shipping your car to, and any restrictions that they may have.
In some countries, some restrictions are applied regarding the size of location of the steering wheel, the car's age and other factors. This one of a few factors that will help in determining whether it's worth it to ship your car.
For example, a classic car has to be 25 years or older, and your car has to be at least 5 years old in order to be shipped.
There are several choices for your international transportation:
– Shipping by airplane-air freight
– Shipping by ocean- sea freight
Most people choose the ocean cargo shipping method, because it is less expensive.
Methods of sea freight loading:
– Roll On-Roll off, also called RORO shipping- used for larger vehicles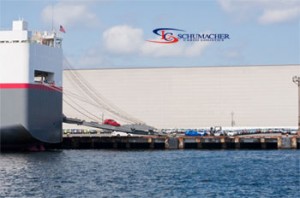 – By container, the car is blocked and braced in a container with other vehicles.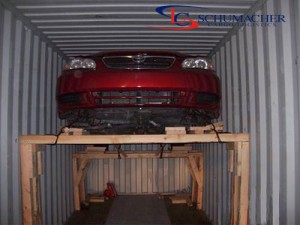 The container sizes are either 20 feet or 40 feet.
Depending on the cargo size and container sizes, some cars are shipped individually in their own container, or loaded with other cars with 1 or 2-level ramping.
For example, luxury vehicles are usually shipped in their own containers. Container service is the safest way to ship your car.
Extra Tips:
1. Most shipping lines have weekly service, so you need to take this in consideration and give yourself extra time.
2. Prepare your documents for customs, bring your title and bill of sale for the car. Call the Consulate of the foreign government to learn all the requirements in advance at the port of arrival.
Delivery Information:
If your car is located too far from the port of loading, and you cannot deliver it yourself, most international car shippers either have an in-house pickup department or can arrange for a third party pickup.
Usually, the driver or a company representative inspects the vehicle to check the mechanical condition of the vehicle and for damages.
The better prepared you are, the better your car shipping experience will be. Contact us to speak to one of our shipping agents and to receive your free car shipping quote.