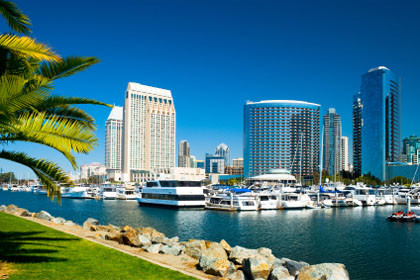 Moving Household Goods from California
It's hard to imagine moving from California, but for those who are relocating to another country, we can help.
We move thousands of household goods shipments to over 50 destinations worldwide each year. It probably comes as no surprise that a large number of international moves take place to and from this state.
But with so many different international moving companies in California to choose from, sometimes it's hard deciding which service to use.
Let us Move your Household Goods and Personal Effects
California is home to many moving services, but thanks to our 35 years of experience and leading service, we've remained a leader in our industry.
Although our warehouse is located in Los Angeles, we serve the entire state. So whether you are moving your personal effects from San Francisco, Sacramento or any other part of the state, we'll make everything easy on you.
Major Cities in California
San Diego
Long Beach
Sacramento
Our moving services in California includes professional packing and wrapping of your effects but we can also deliver a container for you to pack the goods yourself.
Additionally, all of our staff members are trained industry professionals and our agents in California are waiting to assist you with all customs procedures and to make your final part of the process as pain free as possible.
How Long Does it Take to Move Household Goods from California?
The question depends on whether you are using your own container vs. shared, how soon we can get your household goods to our warehouse in Los Angeles and where you are going.
For example; someone moving household goods to Germany from California can expect a later delivery than someone moving to Australia.
After we have received the container holding your belongings, the amount of time it takes on the water can change at any time but generally for shipments heading to Europe from our LA port, it roughly takes four weeks on the water.
Moving cargo to Australia or New Zealand usually requires about three weeks.
It's important to note that these figures should serve as guidelines rather than exact numbers.
How Much Will it Cost?
The same goes for assessing the costs of moving household goods from California. The best way to find out an accurate amount is to contact one of our moving specialists at 800-599-0190 or fill out our quick quote form.
Press the link below and find out how easily Schumacher can make your relocation happen and for a rate that will suit your budget.