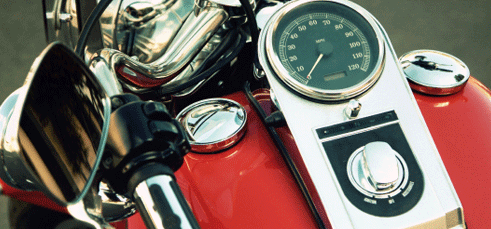 The market for motorcycle shipping to hawaii is a little different than the rest of our other destinations.
For one, it's not international. That means that no customs clearance and the process is more straightforward.
However, because it will be transported on the water we will still need to follow procedures in terms for proper preparation and port clearance. You'll also want to look into purchasing marine insurance.
How to Ship a Motorcycle to Hawaii
First, your motorcycle will need to be transported to our west coast operations facility where it will be prepared and inspected upon arrival.
You'll have the option of delivering the bike yourself or we can dispatch a pickup to your residence. We know not everyone will be located within driving distance.
Our pick up service will be able to transport your motorcycle from anywhere in the U.S. and you can either choose from an open or enclosed transporter.
For those shipping a motorcycle to Hawaii from the midwest or east coast for example, enclosed trailers will help protect from the elements along the way since it will take longer for the bike to get to the west coast.
Your Options
There are two main options for shipping motorcycles to Hawaii:via container or roll-on roll-off.
Using the first method, your motorcycle will be safely enclosed inside a 20' or 40' container. We'll make sure the bike is blocked, braced and properly secured.
Unless you are shipping multiple bikes, paying for your own container doesn't make sense. Which is why you'll want to ship in a shared container. You'll get far better rates.
The second method for motorcycle shipping to Hawaii is via roll-on roll-off. It's also a very viable option. Your bike will be driven into the hull of a ship, and then braced and strapped.
*Note: The motorcycle must be able to start and drive on and off to use this method.
Both methods are great and dependable but as we are consolidation experts, we recommend shipping motorcycles via shared container.
Chances are, vessels will be leaving more frequently and you have the extra layer of protection inside the containers.
Why Choose Schumacher?
We've been transporting motorcycles for more than 30 years across the world. Our team knows exactly how each bike should be handled and we love what we do.
For more information like costs and estimated time of arrivals, call us today at 800 599-0190 or 562 408-6677 to get your free motorcycle shipping quote to Hawaii.
Written by Damien Shields