Looking for shipping to Finland from the USA?
Since 1977, we've gained extensive experience helping individuals and families ship to Finland. So if you need your items moved here, whether it's by air, sea, or a combination of both, we can move almost anything.
Read our guide below on how to ship to Finland from the USA and start your international shipment today!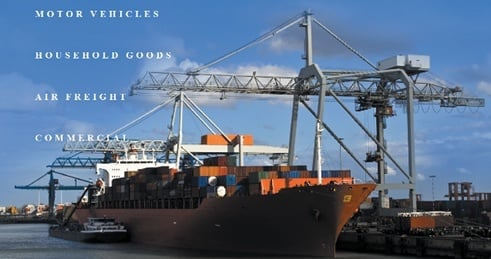 How to Ship to Finland
If you need shipping to Finland, you've come to the best resource. Shipping to anywhere in Finland from the United States is quite simple with Schumacher Cargo Logistics. Once you start your shipment with us, we take care of all the major steps complete your door to door shipment.
When shipping to Finland, start with all of the details particular to your shipment. A few of the things you should have in mind are the type of good, origin, and destination. With this info we can begin to work with you on completing your shipment.
Items We Can Ship to Finland
The two main international shipping services we offer to Finland are for household goods and cars, as they are the most common. In addition we can ship motorcycles, RVs, boats, antiques, furniture, and pretty much anything else.
Popular Finland Shipping Destinations
A few major cities that our company ships to include:
Helsinki
Espoo
Turku
Tampere.
The majority of individuals that relocate to Finland from the US do so to Helsinki. So this is a much more frequented destination.
How Much Does Shipping to Finland from the US Cost
The price for shipping to Finland depends on specific details of your shipment. Some of these factors are the type of good, services, and origin/destination. As an example shipping to Finland from LA will have a different price than to NY even with all things the same. For this reason, our representatives create custom quotes in order to provide the most accurate information to you.
Get your price to ship to Finland with our Online Quote Form
Container Shipping to Finland
Container shipping to Finland from the US is the most used shipping service. We offer two different types of container shipments: consolidated and sole use. Each has their own benefits that we'll go over.
Consolidations
A majority of container shipments to Finland are done via consolidated container. The reason for this is that consolidations offer the most value for a shipment as you only pay for the volume you use. The goods are loaded together and shipped to the same base port which is Helsinki in this case. When shipping beyond Helsinki, the goods are loaded and transported via land to wherever you need in the country.
Sole Use
On the other hand, sole container shipping to Finland involves sending your own personal container. We offer both 20 and 40 ft containers that hold 1000 and 2000 cubic feet of goods respectively. The main benefit of this service is quicker departure times. Since there is no period for consolidation, the goods can ship out as soon as they are ready to ship.
Rules for Importing Goods into Finland
There are really two scenarios regarding the arrival of your shipment at customs. Your belongings will either qualify to be exempt or they won't.
Finland makes the basic rule that if the items were purchased in the US or other home country, used for over six months, and the private individual has lived abroad over a year then the goods could potentially be shipped and imported duty free.
However this does not apply to every single type of commodity or good which is why they require an inventory list. So be sure to check with the local customs office or embassy.
If you are transporting an unrestricted vehicle, the same applies to motor vehicles valued under $34,000. If you want to ship a newer model, you can expect import fees of about 55%. This total is calculated based on the retail price of the car in Finland.
More Finland Shipping Info
Fill out our Online Form to get a quote to start your international shipping to Finland
For any additional questions, give one of our specialists a call at 800 599-0190 // 562 408-6677.
SCL Finland Shipper Rating