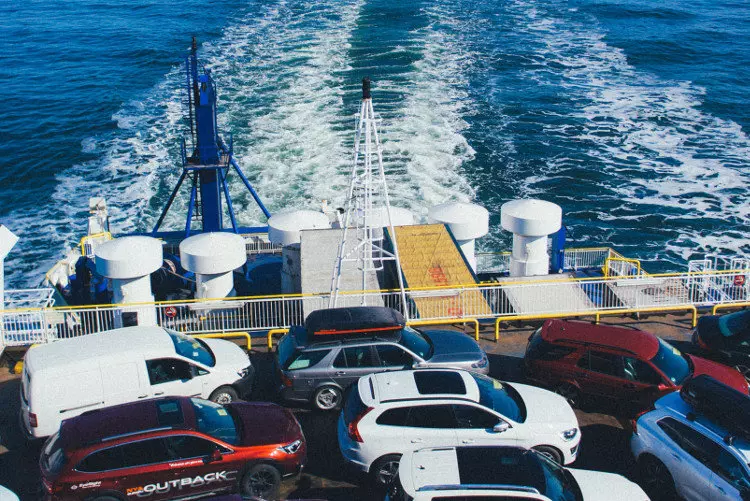 After 40 years of shipping cars overseas at Schumacher Cargo, we know that international car sales are much easier than you might think.
Cars from the United States are favorable overseas; they're generally in better shape than what you'd find in other countries. Classic American cars are especially popular abroad because it's easier to find these vehicles through a private seller in the States than in, say for example, Germany.
We frequently ship classic American cars overseas, usually after they sell at auction or through private parties, with our specialized service Schumacher Secure. The Ford Mustang, Chevrolet Corvette and Dodge Charger are the most popular classics exported to Europe, Australia and New Zealand.
International Car Sales
You may be able to make a nice profit selling your car to a foreign buyer, especially a classic car in good condition.
Posting your car online makes it easy for interested buyers to find it. Millions of people around the world use these websites for buying and selling American cars overseas.
Be sure to include plenty of detailed photos and the Vehicle Identification Number (VIN) in your listing. For classic cars, use our handy inspection checklist to answer all your buyer's questions ahead of time.
The buyer should pay via a trusted wire transfer service. A cashier's check works, too, but it needs to be from a reputable domestic bank. Get the full payment before you release the car, otherwise there's a chance you'll never receive it all.
How to Ship a Car Overseas
After you and your buyer have settled the deal, it's time to get your car from Point A to Point B. Schumacher Cargo Logistics is fully licensed and bonded and a world-class expert in shipping cars overseas to popular destinations in Europe, Asia, Oceana and the Middle East.
The cost to ship a car overseas depends on the vehicle's starting location, final destination, shipping method and any extra details. You can tailor these details to your, or your buyer's, specifications.
Shipping Your Car With Schumacher Cargo Logistics
Roll-on/roll-off and containerized shipping are the most common and economic ways for shipping cars overseas, while air freight is the fastest option.
For extra convenience, you can get door-to-door delivery service which includes ocean transport to the destination port. Once it arrives, our overseas agents can contact a local service to deliver the vehicle to its new home.
No matter which shipping method you choose, our services always include 24/7 online tracking and U.S. customs clearance.
Get your free shipping quote online or call our shipping experts at 1-800-599-0190 to learn more about international car shipping with Schumacher Cargo.