Schumacher Cargo Logistics has shipped cars to and from Europe since 1977. With our dedicated auto export department, we offer the best rates and services to every European country.
When it comes to shipping cars to Europe from the USA, we utilize all major European base ports. So, shipping a car or motorbike from the US to any destination in Europe is quite easy and cost effective.
Get started with your car shipment to Europe by filling out the Online Quote Form.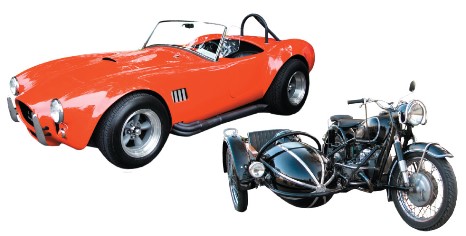 Cost to Ship a Car to Europe
The average starting cost for shipping a car to Europe is around $850 per car. This price is for ocean freight only in a shared container and does not include destination fees or duties and taxes. The price to ship a car to Europe will depend on where your vehicle is located, the size of the vehicle, the transport method you choose, and destination requirements.
Easily get the cost to ship your car to Europe by filling out our online quote form. If you have questions about your options, call our car shipping specialists at 1-800-599-0190. We can help you choose the best shipping methods for your timeframe and budget.
Car Shipping to Europe Services
Container Car Shipping to Europe
Container shipping is the most common way to ship a car to Europe. Containers offer necessary protection for the long trip and allow for additional services. Some services include consolidation rates, all-risk insurance, and loading goods inside the vehicle.
Consolidated Container
– Consolidated car shipments are our most popular offering. With our volume of shipments, we can consolidate multiple cars going to the same location in Europe. Consolidated containers are popular since you to only pay for the space you use. This service offers the best rates with the protection of a container. The only downside with this is the shipment takes longer than exclusive containers because of the extra time to consolidate.
Exclusive Container
– Exclusive containers are generally used when you have enough cars to fill it by yourself. Or if you are moving household goods and vehicles to Europe. This type of shipping is also used if you need to skip the time for consolidation and need to ship a car to Europe sooner.
RoRo to Europe (Roll on Roll off)
With roll-on roll-off shipping, your car is loaded into the belly of the shipping vessel on a first come first serve basis. Since it is open to the elements, all-risk insurance is not available for RoRo. This service is most often used by those shipping cars to niche destinations that only offer this service.
Read more about RoRo vs Container Shipping to decide the best method to ship your car to Europe.
Air Freight to Europe
Air freight shipping to Europe is most often used for shipping cars to events and shows. This is commonly used if you have a tight deadline and and the vehicles are high value. When using air freight service to Europe, the total transit time is around 2-3 weeks. Airfreight is the most expensive option for shipping a car to Europe but it will get your vehicle there quickly.
Main Container Ports for Vehicle Shipping in Europe:
| West Europe | North Europe | Mediterranean |
| --- | --- | --- |
| Rotterdam, Netherlands | Felixstowe, UK | Barcelona, Spain |
| Le Havre, France | Dublin, Ireland | Genoa, Italy |
| Bremerhaven, Germany | Oslo, Norway | Marseille, France |
| Antwerp, Belgium | Aarhus, Denmark | |
| | Gothenburg, Sweden | |
This list highlights the majority of coastal countries in Europe. These are the main European ports that accept vehicle shipments from the USA. No matter where you are in Europe, we still offer door to door car shipments. Read the section below for more info on inland countries.
Shipping a Car to Inland Europe
What if you shipping a car to Switzerland, Austria, the Czech Republic, Hungary, or other inland European countries?
We can also handle any of the other European countries without direct port access.
In this case, we ship your vehicle in through the nearest European base port. Then we arrange to have the vehicle relocated to its final destination in your country of choice. You can lower your costs by picking the automobile up at the base port, but many customers prefer to have it delivered right to their door. Paying for car transport in Europe obviously costs more, but may save you from traveling to the port to collect the car yourself.
There are two benefits to doing this:
These base ports will have the best container rates, so you will save money on the ocean freight.
It often costs less to transport a vehicle to a base port and pay for inland delivery than it does to try to move a car in its own 20′ container to the closest port just for the sake of being closer.
When entering in through any EU base port, if your final destination country is within the EU, you can clear customs at the port of entry. This clearing process is handled by receiving or destination agents. We have many global partners and these agents assist with things such as documentation to import a car to Europe, clearing customs, pick up, and unloading.
Best Ports to Use When Shipping a Vehicle to Inland Europe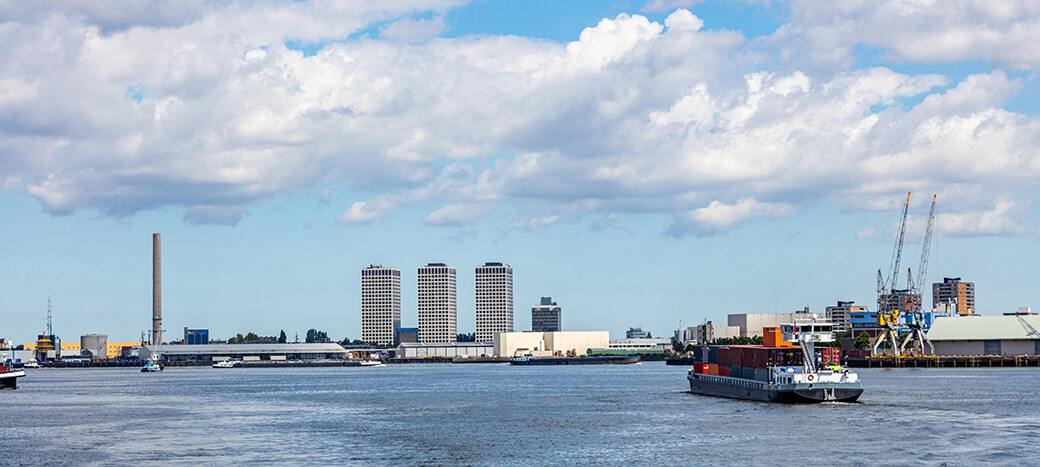 This depends on your specific requirements and schedule but we recommend Bremerhaven, Germany for most vehicles. Germany is a great entry port for many shipments that end up in Austria, Switzerland and the Czech Republic. Antwerp and Rotterdam also serve as easy options.
When shipping a motorcycle and you don't need your own container, it is best to use a shared container service to high volume ports like Bremerhaven, Antwerp, and Rotterdam. We have vast experience with inland moves like this, and we can advise the best route for you and your vehicle(s).
Are There Any Special Documents I Need To Export Cars to Europe?
Whenever you are shipping to Europe from the US, documentation is fairly straightforward and will only vary slightly depending on the commodity you are shipping. This means that most people will be able to export a car to Europe without hassle.
When moving a vehicle to Europe, such as a car or truck, then the most common documents that you will need to export are:
Original title
Bill of sale (if vehicle has not been owned for more than 6 months)
Valid passport or ID
Power of attorney in some cases, depending on the port of loading
We will use these documents to clear customs, and export your vehicle to any European destination.
Once the shipment sails from the US, we send all original documents to our handling agent at the port of arrival. They will act on your behalf and clear customs for import. Then all documents will be handed back to you when you receive your car.
You will also have your stamped import docs which you should keep in a safe place, as you will need them to register the vehicle at the final destination. They come in handy should you ever want to relocate the car or motorbike back to the US.
What Other Vehicles Can You Ship to Europe
Actually beyond cars and motorcycles, Schumacher can ship any vehicles to Europe. We have experience shipping everything such as vans, trucks, RVs, boats, and even helicopters/planes to Europe. We also offer European moving services. Schumacher can complete any aspect of your shipment to Europe.
Common Conversions for US Vehicles
Your local customs office or embassy will be able to give you the most up to date information for conversions.
There are a few common ones that will be mandatory if you are importing a vehicle to Europe long term and plan on registering and driving legally.
These include:
Odometer conversion from MPH to KPH
Meeting emissions standards enforced by the EU country
Lighting: headlight mirrors, fog lights, yellow parking/side lights
*Some of these will not apply if the vehicle is over 25 years old.
More EU Car Shipping Info
Fill out our Online Quote Form and start your car shipment to Europe today!
For more info on any of the above, call one of our representatives at (local) 1-562-408-6677 or (toll-free) 1-800-599-0190
SCL Car Shipping to Europe Reviews