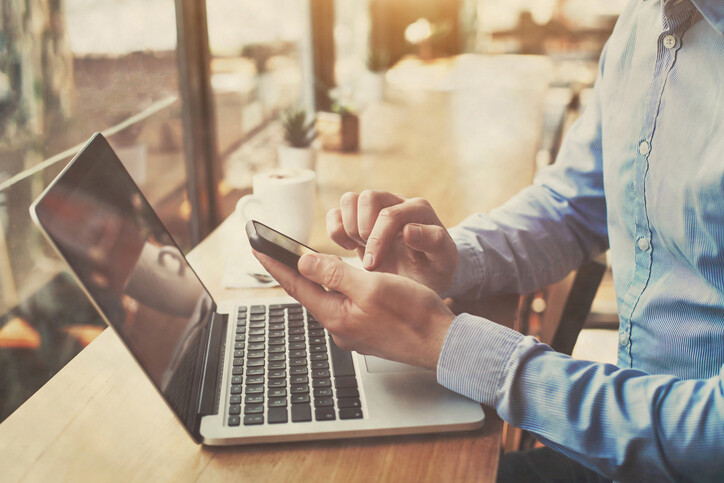 The life of a digital nomad can be quite appealing to many. The idea of a working vacation sounds nice. Especially as COVID-19 has forced more Americans to work from home. Employers have also realized that working from home does not mean that productivity is compromised. Some employers are expected to continue to allow employees to work remotely. And why not? This would definitely save money on office space.
Digital Nomad Life is an Option for More Workers
So as more and more people start working remotely, the idea of the home office is also changing. For many that work remotely as long as there is an internet connection you can get your job done. While the digital nomad lifestyle is not a new concept, working remotely from another country is becoming a realistic option for more people.
Working Remotely In Another Country
A couple of the great things about being able to work remotely in another country is the change of venue, and getting out and meeting new people. It is great for our brains and our creativity to get out of a normal routine. A really good way to do that is to step out of the home office and work in a new location.
Working Remotely Abroad Long-Term
What if you have been traveling as a digital nomad and are looking for a more long term stay, somewhere you can put some roots down? Or what if you have children in school but would love the opportunity to work remotely in another county? Or what if you have always wanted to experience a new way of life but while you can work remotely, it's not easy to hop from destination to destination? Perhaps, you can work remotely but really need to have your home office set up? This list is for you.
These are the top 5 countries where digital nomads or remote workers can stay and work in another country long term. This list is in no particular order and will have links to the remote work visas so you can get more information on the programs and the requirements.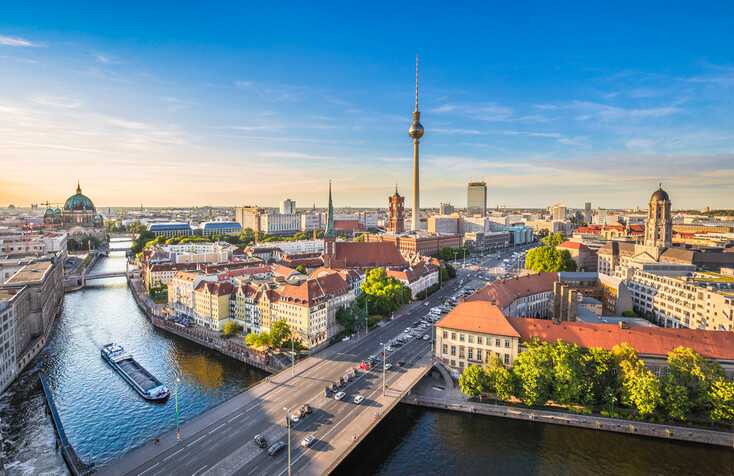 Though Germany has a higher cost of living, they have lots of Wi-Fi hotspots and co-working spaces for those days that you need to use an office or need to get out and mix it up with other people.
Some of the requirements for the Freiberufler visa are:
Have an address in Germany
Must have health insurance
Show that you make enough money to support yourself
Must show there is local economic interest for your services
There is also an Artist visa in Germany, however, this is only good for artists, language teachers, and journalists that plan to live in Berlin.
The German freelance visa will allow you to work remotely in Germany for one year.
Moving Tip: If you are planning to move to Germany, having a good understanding of the German language is going to be very helpful.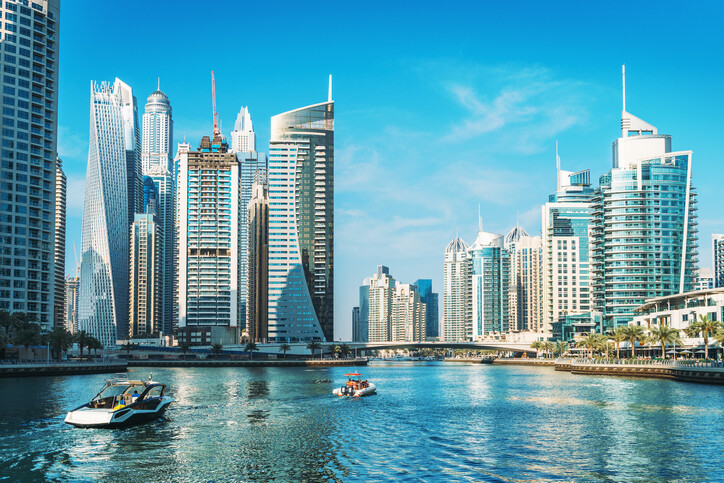 This is a new Dubai visa program in 2020. Some of the requirements are:
Passport with minimum six months validity
Medical insurance with valid UAE coverage
Proof of Employment from current employer with a one-year contract validity
Minimum of $5,000 per month salary
If the applicant is a company owner: proof of ownership of company for one year or more, with an average monthly income of $5,000 per month
With this remote work visa, you and your family can live in Dubai for at least one year.
Moving Tip: If you are planning to move to Dubai, you will find that 80% of Dubai residents are expats. You will likely find other Americans living and working in Dubai to connect with.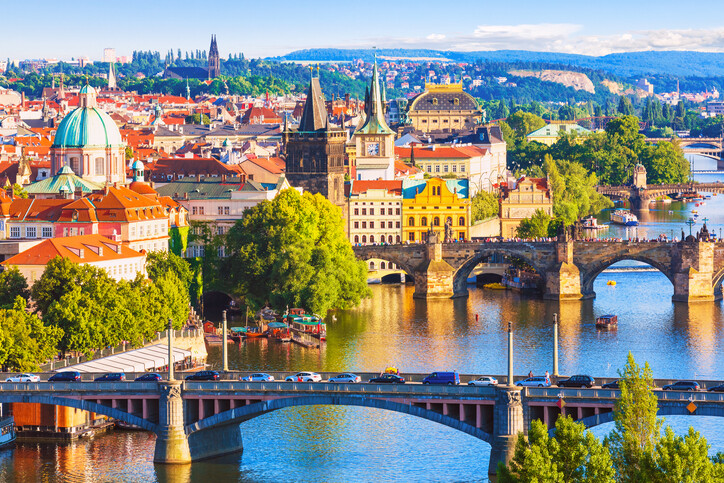 This visa has been available for years to freelance and remote workers. For the Czech Republic long term visa will need to show the following:
Proof of income
Have travel medical insurance
Show proof of where you will be staying
Moving Tip: One of the most appealing things for digital nomads about working long term or moving to the Czech Republic is the low cost of living in Prague.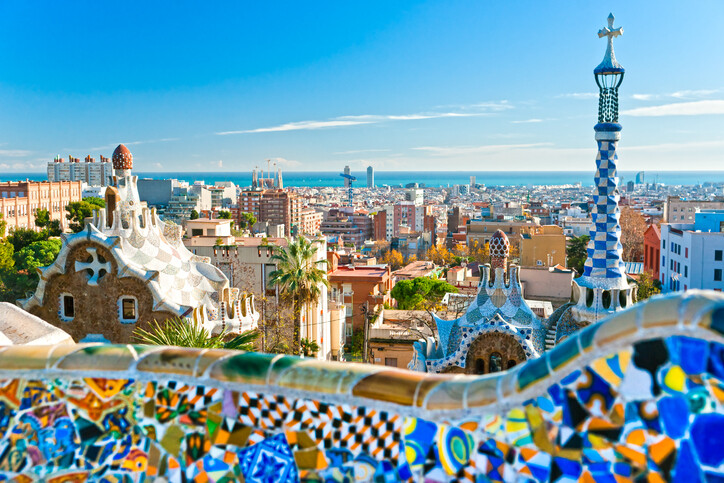 Spain's self employment work visa allows you to stay for a year. Spain is a great place for digital nomads with great weather, affordable cost of living, and lots of networking events for remote workers. You will find expat communities in the larger cities in Spain like Barcelona and Madrid. These cities are also know to be great for startups.
Moving Tip: Having a good grasp of the Spanish language will be incredibly helpful when moving to Spain.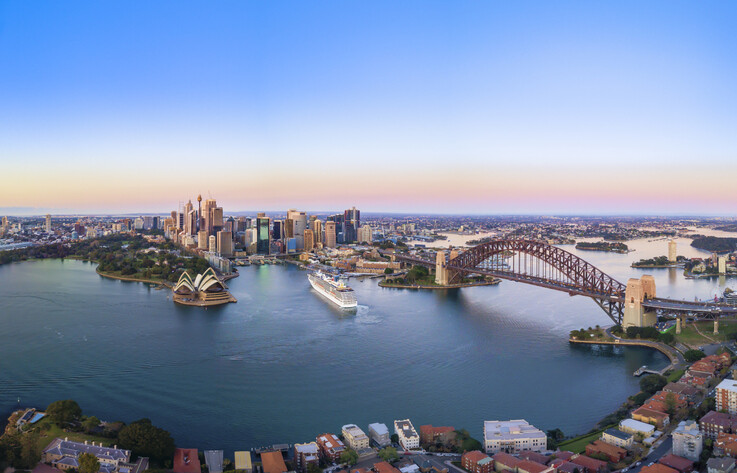 The Australian working holiday visa and the work and holiday visa are available to those 18 – 30 years of age that want to work while in Australia to help fund their holiday. If you work online or remotely for a company that is located in the U.S. you can still apply for this visa as long as you do not need a special license or registration to perform your job. Both visas as of this post cost approximately $360 USD.
Moving Tip: When moving to Australia with a working holiday visa there are options to extend your stay with additional visas and completing 3 months of "specified work". With these extended visas it is possible to stay for up to 3 years.
Whether you just want an extended working vacation or you really want to settle in an experience a country these top 5 destinations for working remotely in another country are good place to start.
When it comes tome to actually moving your household goods to a new country Schumacher Cargo Logistics has the best international moving services that will make the transition easier for you.