Are you planning to study at one of the top universities in Europe?
Increasingly, US students are no longer confined to their local institutions and thus are exploring various international universities, with a major interest in top universities in Europe.
Just as globalization has brought a new paradigm shift in securing a good education in Europe, international moving companies have also adopted to these changes.
Overseas movers are now not only focused on offering excellent international relocation services, but also looking after their valuable clients by offering knowledge and other relevant information about international relocation.

Top European Universities are a major target for thousands of students who migrate to study abroad. International universities like Oxford, Cambridge and Harvard attract students by offering tremendous course options spreading across engineering, computer science, medicine, and business fields.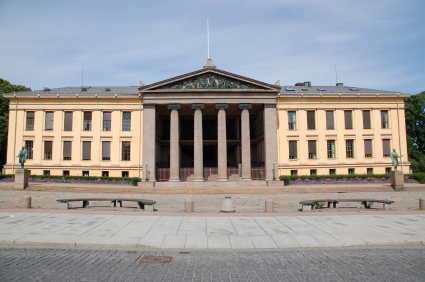 For any international student, the transition to a top European university abroad could be a challenge that involves moving internationally, settling in, becoming familiar with the course work and coping up with the language barrier.
Top European universities also facilitate offer English programs, thus helping international students cope up and be at par. These universities are ranked on various factors every year giving a prospect the ball park idea about which institute to apply for, programs to choose from, language options, post-graduation job placement ratios and many other factors to consider.
On the other hand, just because a university is famous, it is not a good enough reason to blindly take the plunge. Well researched data, previous experiences of seniors already studying and facts plus figures pertaining to your choice of study program helps a lot to choose your next level of institution.
Ranking top European universities across their mission values like – research & development, teaching, knowledge transfer and international reputation- requires well calibrated parameters to compare them across the board. Some of these performance indicators are grouped into different categories like:
Teaching: the overall knowledge and learning environment
Research: on-going projects, reputation and money involved
International Branding: type of staff, students and personnel involved
Influence of research
Revenue
The above factors are example of how the basis is formed to evaluate a university and rank it among its peers. The following table depicts the latest 2013 rankings for top European universities amidst various European countries themselves:
As a student, you have plenty of challenges to deal with – be it choosing the right university for you, opting for courses of your liking, and most importantly knowing whether the university is adept at delivering English speaking courses.
Along with that you need to research topics like visa options, customs information, moving your household goods into the new place, understanding differences in expenses, language, culture and traditions of your destination country and much more. It's like starting a new life back from scratch, and you need to prepare for your overseas move.
Evaluating world class universities across various parameters, coming up with a comparison report and eventually ranking each of these top European universities based on your goals and needs requires some effort which will be worth your time in the long run.
Schumacher Cargo Logistics is thus not only an expert international relocation company providing excellent economical international moving rates, but also brings a vast pool of information and knowledge resources at your disposal.
So what are you waiting for? Since you have decided to study at a top university in Europe, why don't you go ahead and request a free quote by calling us at 800-599-0190 or visiting us online!