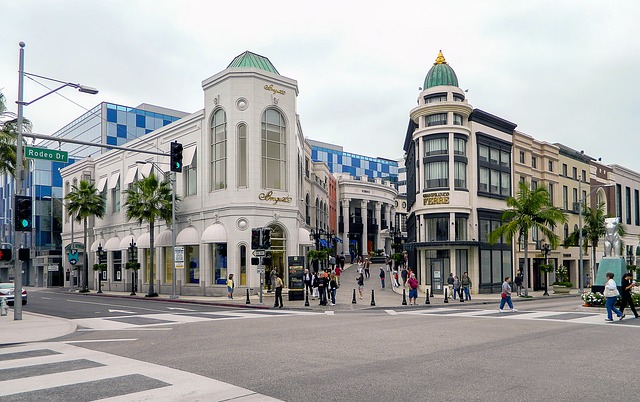 Los Angeles is an amazing city with all kinds of things to do and see. You can take in all the tourist traps, or delve in with the locals to find the hidden gems of the City of Angels.
While your own must-see spots may vary from this list, these top 5 are some of L.A.'s favorite spots.
Griffith Observatory and Griffith Park
If you really want a stellar view of the city and surrounding areas, head to the Griffith Observatory.
The building itself features incredible architecture, perfect for a photo-op. Then head inside to see the exhibits and planetarium.
The observatory has free entry, but the planetarium shows cost a few dollars. Once you're done inside, take a walk around Griffith Park, the country's largest urban park, and discover awesome hiking trails.
Some of L.A.'s best shopping is located on this strip of high-end stores and boutiques. Even if you don't plan on purchasing anything, the people-watching can include fashion icons and celebrities going undercover.
The shop owners are used to Rodeo Drive being a tourist trap, but some shops may require an appointment to enter. You can still window-shop from the outside, and you may even see a luxury car pass by.
Santa Monica Pier and Beach
You may have seen the Santa Monica Pier in the B-roll of films set in Los Angeles. If you're a Baywatch fan, you'll definitely recognize the beach.
This part of town is great for foot traffic, but others will recommend the 26-mile bike path. Spend some time riding the Ferris wheel, checking out the restaurants and nightlife, and relaxing on the beach.
The Hollywood Bowl is an icon within the music industry. If you have the chance to see a show here, you're in for a treat.
There is no bad seat at the Bowl, and the sound quality is amazing for an outdoor venue. You can also bring along a picnic to take in the performance and surrounding scenic overlook.
If you can't make a show, take a look at the on-site Museum and Hall of Fame, highlighting iconic performances and artists who have passed through. Do research on hours, parking and admission fees prior to your visit, as they constantly change with each season.
There's something for everyone at this world-famous art museum. The building features impressive architecture and hosts art from a wide range of cultures and history.
Wander at your own pace, or take a guided tour to see the highlights of the museum. Other features of the museum include coffee carts, gift shops, a restaurant, cafes, and a garden with over 500 plant varieties. Entry is free, but parking fees can be hefty.
Who are we? We're an international moving company in Los Angeles that loves helping people move to and from our great city. Make sure to check out more of our expat guides or see some pictures from our moves and LA car show events!