This year is the 31st Techno Classica Essen and Schumacher Cargo Logistics is here to cover the event in Germany. This is one of the premier auto shows with thousands of amazing cars to see. Check the 2019 Techno-Classica with SCL and enjoy some of our favorite items on display!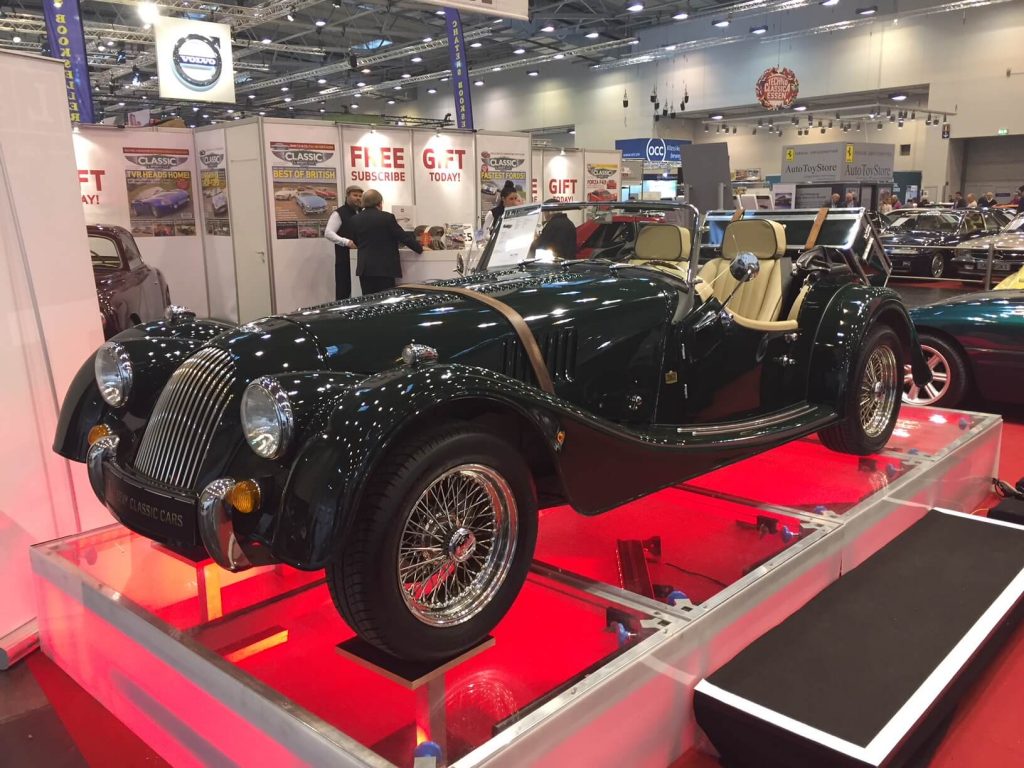 Visiting Car Dealerships in Belgium
Before the event, our representative Filip Michelet went to visit classic car dealerships in Belgium. As he tours through Europe, he'll start making his way down to Essen, Germany for the show. Take a look at some of the interesting classic cars he saw on his way there: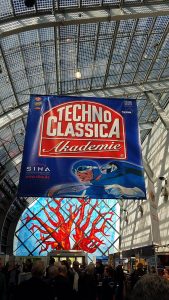 Tiger Super 6 and Nigel Mansell
We saw the Tiger Super 6 which was owned and made for Nigel Mansell, a world champion F1 racer. This was designed as an homage to the Williams Red 5, which is the car he won the F1 world champion title with. Signed by Nigel Mansell himself, this rare kit car was definitely cool to see. It's one of a kind nature and working engine mean that it would be great in any collection.
This vehicle is on sale for 37,950 Euros or $42,710 through EVS Classics.
Mercedes-Benz Museum
This year, hall one of the Techno Classica hosted the Mercedes-Benz Museum which featured 20 different club displays. Classic Mercedes from all throughout their history were featured. Each club focuses on a different model and have members dedicated to the preservation of the style.
Ford GT40 MkII from the 24 Hours of Le Mans
The legendary Ford GT40 MKII was designed to dominate Le Mans in the late 60s. Henry Ford wanted to beat Ferrari as payback for declining his offer to purchase them. Various of these GT40s were able to win the LeMans race 4 years in a row which is why they are some of the most famous racing sports cars ever.
Maserati 4CLT Single Seat Racing Cars
The Maserati 4CLT was one of the most popular race cars during the post WWII era. This particular Maserati is known as chassis no. 1600 and has an amazing history. Purchased by the Argentine Automobile Club in 1949, this car would eventually lead Argentina to multiple Grand Prix victories. The 4CLT 1600 disappeared for many years, but eventually resurfaced. Now, it's been rebuilt and in driving order once again.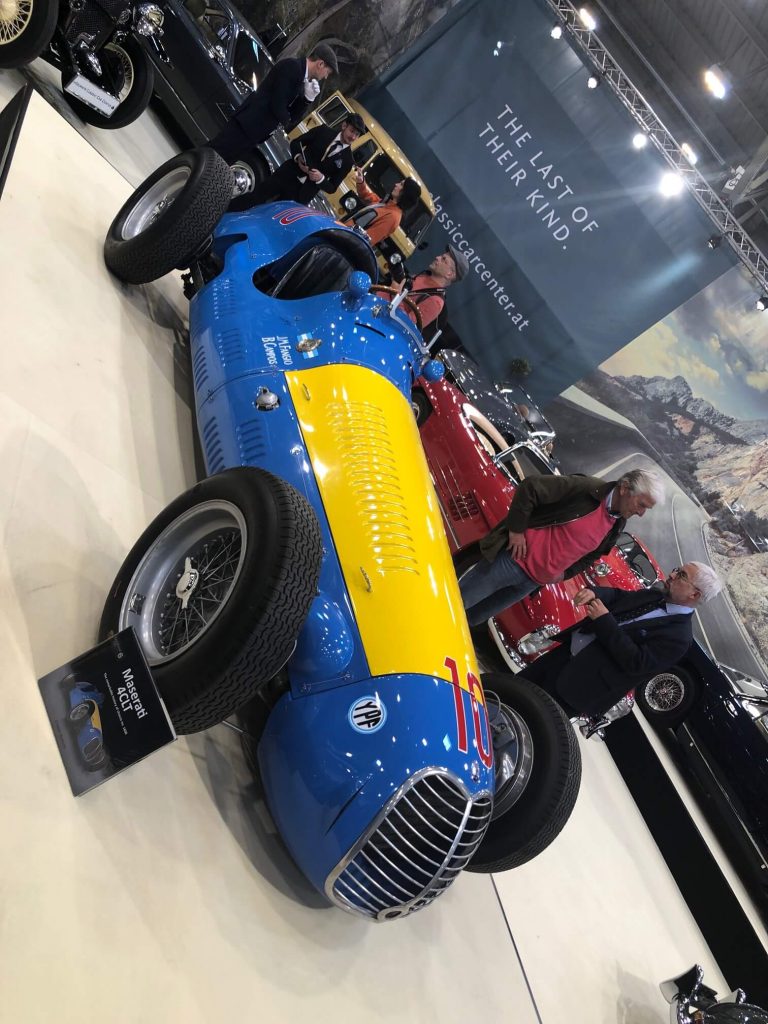 About Techno Classica Essen
The Techno Classica Essen is one of the world's largest car shows. Running from April 10th-14th, over 180,000 people are expected to show up during these five days. There will be more than 1250 exhibitors, 220 clubs, and 2700 cars to purchase. This is the 31st edition of the event and it has continued to grow year after year. Now it has become one of the best car salons around the world.
Purchase tickets to the event here.
On-site SCL Representatives
Filip Michelet and Christian Mager will be on site during the event. They will be able to assist you with international automobile shipping queries at the show. If you want to reach either of them at the technoclassica, please email [email protected] or [email protected].
TechnoClassica AUCTION Events
There are two auction events for the technoclassica this year: RM Sotheby's and Coys.
RM Sotheby's will have auction days on Thursday April 11th and Friday April 12th.
Coys will have an auction day on Saturday April 13th.
Location:
Messe Essen, Messeplatz 1, 45131 Essen, Germany
There is more than 120,000 square meters of exhibition space between the exhibit halls and open air space.
International Shipping from the Techno-Classica Essen to the USA
If you find a great car at the technoclassica, SCL can import it into the USA. This year there are over 2700 automobiles for sale to bring back to your collection. Since 1977, we have shipped cars to and from Germany and have transported thousands of classics from events like the Techno-Classica. If you're ready to move a car around the world with us, fill out our Online Quote Form or call in at 562-408-6677 to get started today!
Related Reading