Retromobile 2020 is the start of the decade's major classic car shows. This is the show's 44th anniversary and will take place Feb 5th-9th 2020. Since 1976, Retromobile has displayed some of the most amazing cars and vehicles in the world. From auctions, shows, and exhibits, we'll be uploading these classic cars below and to our Facebook and Instagram pages.
We'll be around the show floor and see some of our favorite coverage of Retromobile 2020!

About Retromobile 2020
Over 600 cars are on show with 72,000 square feet of exhibition space. During the event, they expect 130,000 visitors and over 600 exhibitors this year. Retromobile is taking place in the Parc des expositions de la Porte de Versailles and will be in pavilions 1,2, and 3. There will be industry professionals of all kinds to meet and network with and tons of interesting cars to see.
Retromobile 2020 will run from Wednesday February 5th to Sunday February 9th
Early Bird Special admission to the event is 19 euro and regular is 23 euro at the door.
Retromobile 2020 On-Site SCL Representative
Jenny Kouyoumjian will be on site in the salon during the entire event. She will be able to assist and answer all automobile shipping related questions. Being part of Retromobile each year allows Jenny to have one on one conversations with our local European customers closer to home. For example she'll quote and explain any overseas automobile shipping you may need from the show.
Email: [email protected]
SCL Retromobile 2020 Coverage:
We'll be updating the Retromobile 2020 page with coverage of different vehicles and areas at the event. Jenny will be taking pictures of her favorite exhibits and uploading them on our social media platforms. Come back later to see photos and stories as we cover them.
Retromobile 2020 Opening Day
Starting off at Retromobile 2020, we got a look at the outside the night before the event.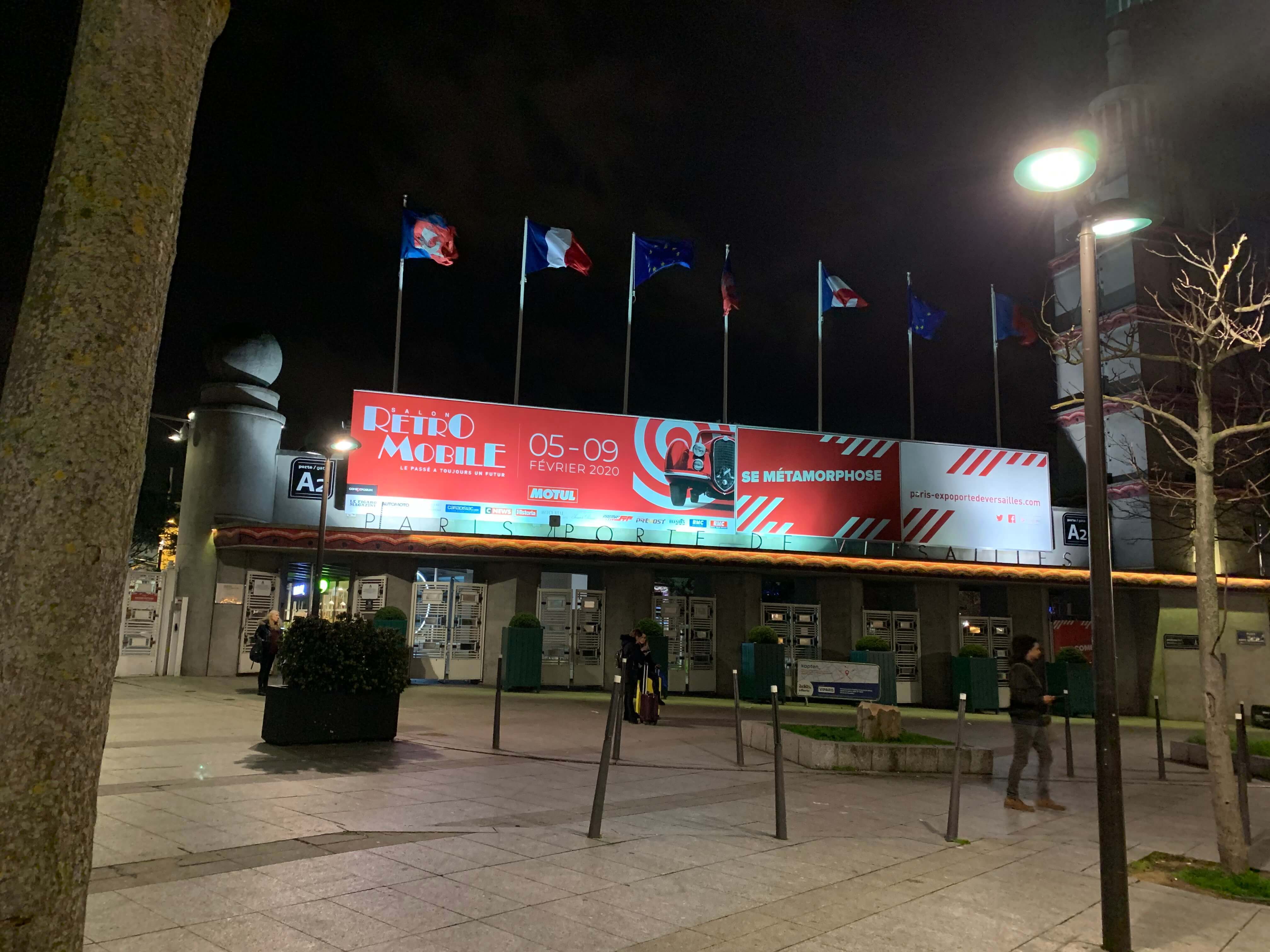 The next morning was preview day so we get a sneak peak a day before many of the general public.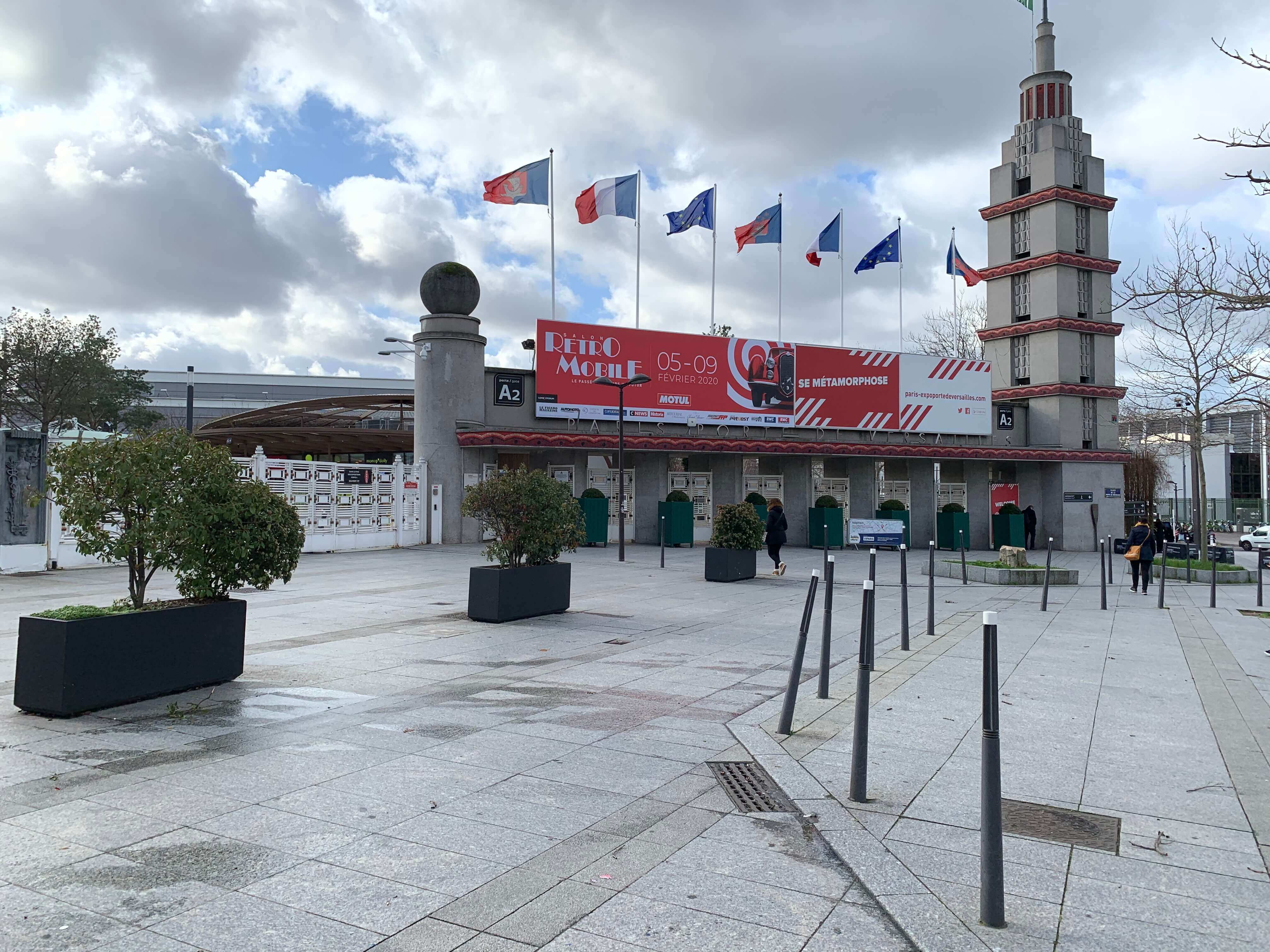 A look at the inside of the event from the top down gives only a small sense of the scale of how large this is.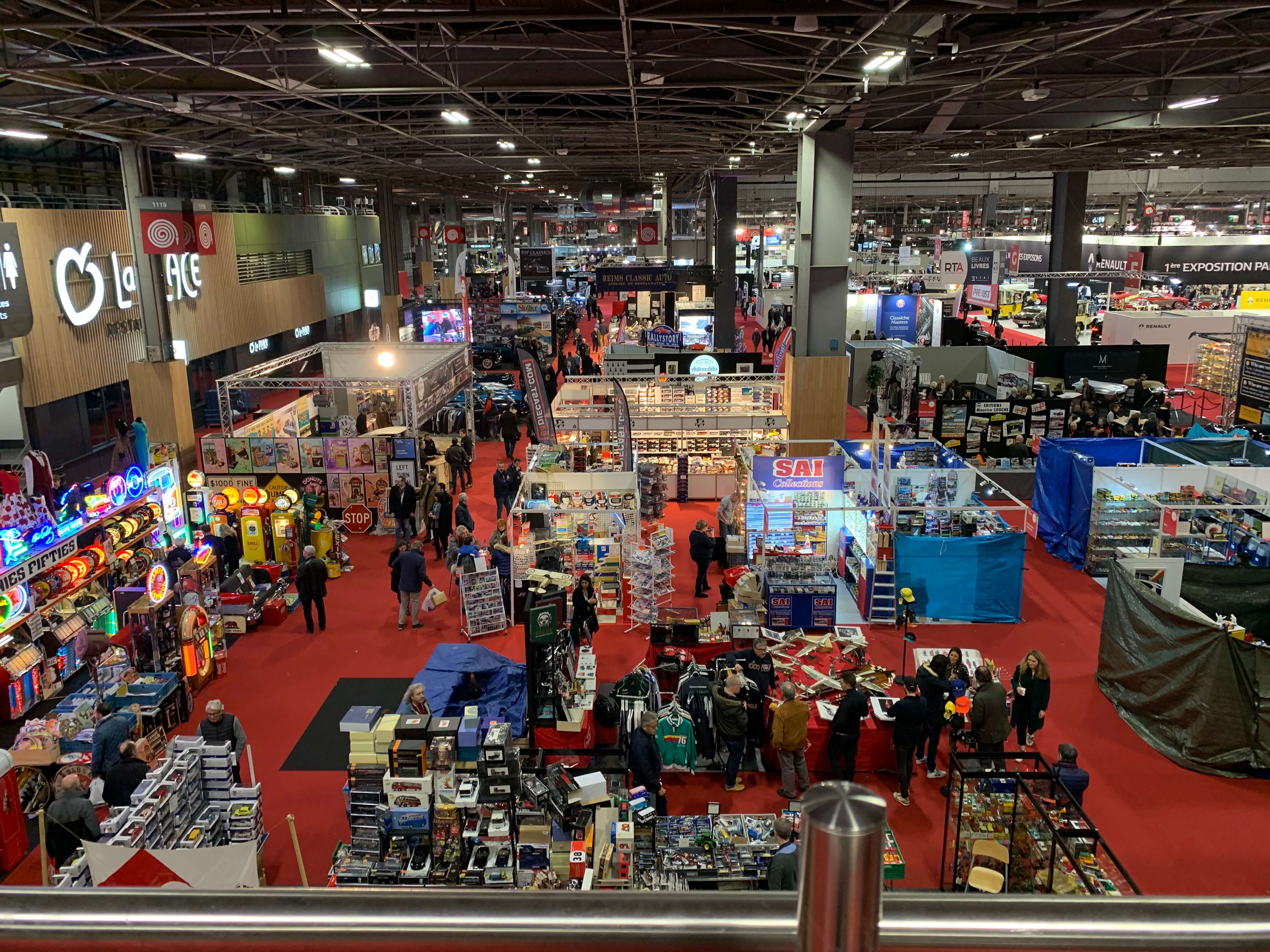 Bugatti T44 roadster by Thietart
This Bugatti T44 Roadster was made in 1930 by Thietart. These legendary Bugatti vehicles are known to sell for over $300,000, where for a long time many were common barn finds. Now and days, the T44 Bugatti is more likely found in a collection than a barn.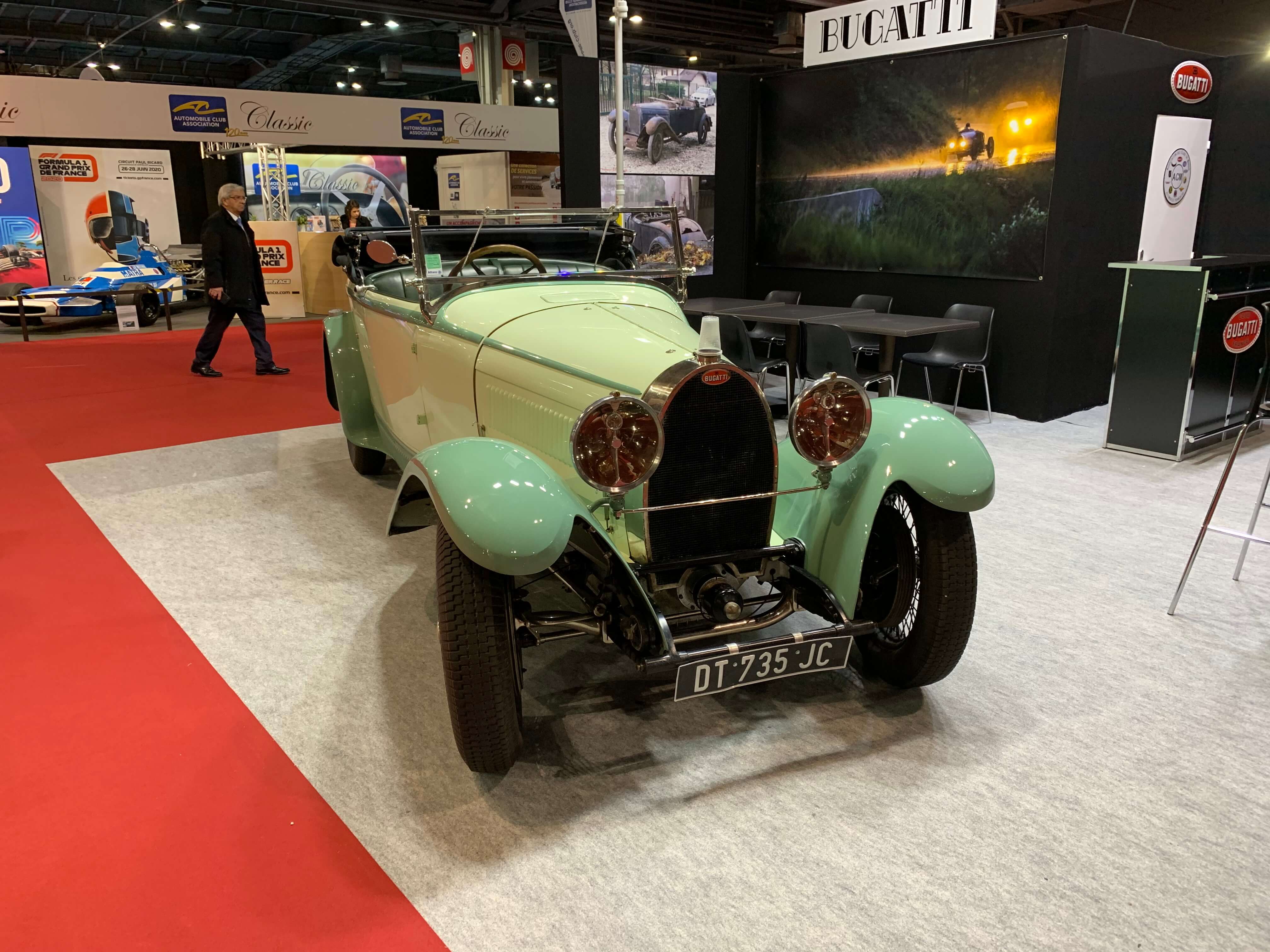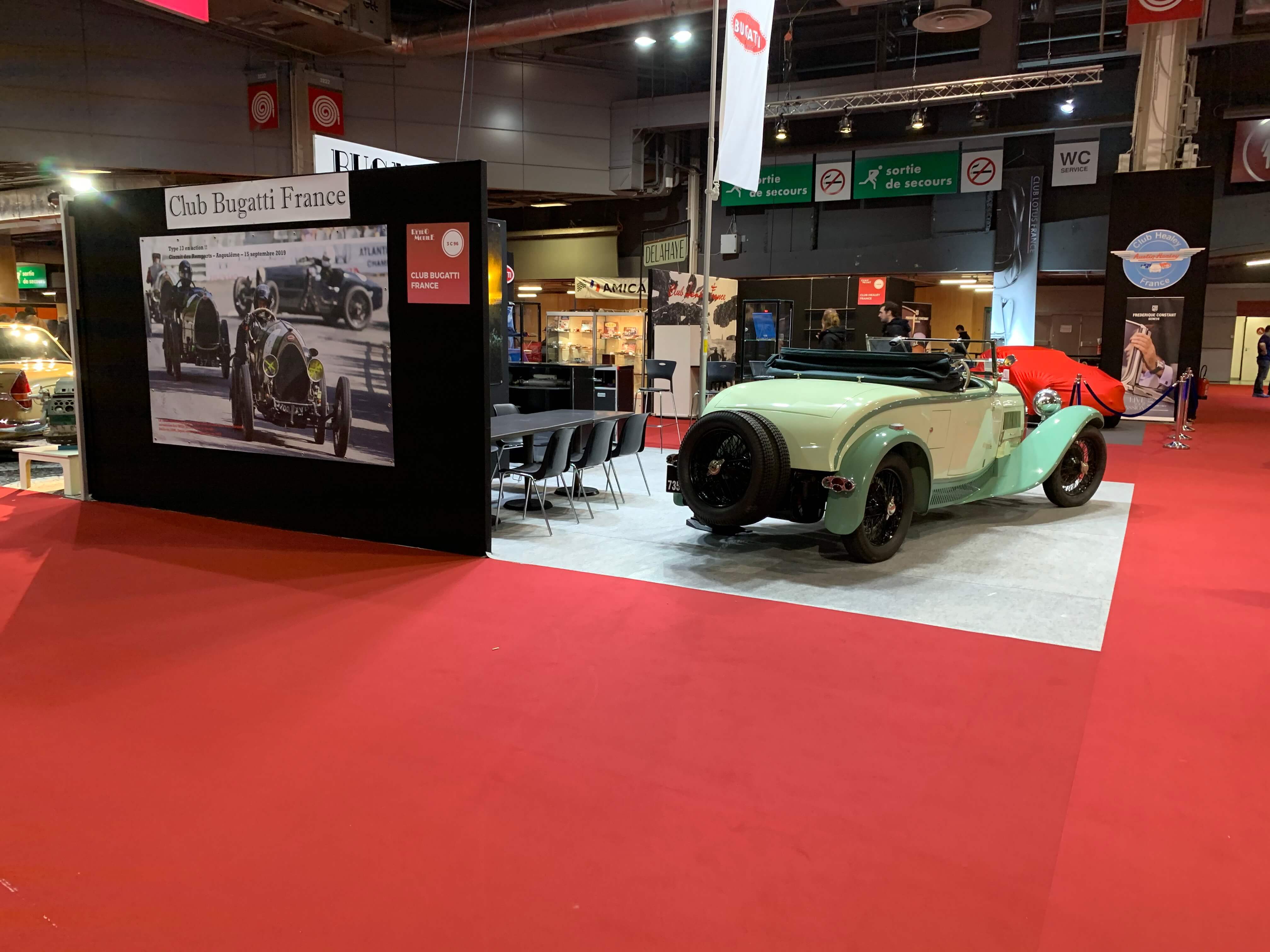 Other Event Coverage