Retirement is a chapter of life that many look forward to. It's a time for relaxation, but also adventure. Retiring abroad is a popular move for seniors, as you finally have the time and savings to travel and discover a foreign country. With a literal world of options, it's hard to choose. Consider the Philippines, an archipelagic Southeast Asian country situated in the Pacific Ocean. With over 7,000 islands, the geography ranges from beaches and tropical rainforests to volcanoes and mountains. The Philippines is among the top 25 countries to retire to on International Living's "The World's Best Places to Retire in 2018." It scores 90 for cost of living, higher than its 2017 score of 85. Other high scores for the Philippines from International Living's Annual Global Retirement Index for 2018 are 96 for fitting in and 94 for entertainment & amenities.
Continue reading below to see our calculation on how to retire to the Philippines for $100,000.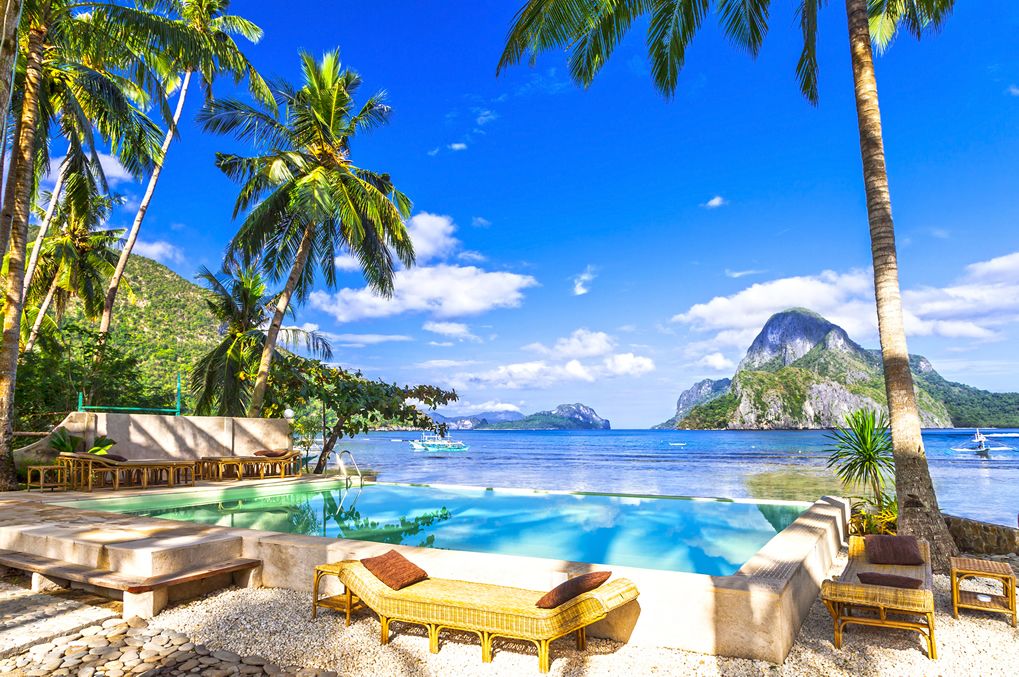 Cost of Living in the Philippines
The Philippines has a generally low cost of living. International Living reports that you could comfortably live on $800 to $1200 a month, covering housing, utilities, food, healthcare and taxes.
If you live on $800 a month, your $100,000 can spread out to about ten and a half years. If you live on $1,200 a month, your $100,000 could last about seven years. The average worker's Social Security benefit for 2018 is $1404 per month. Your monthly benefit alone could cover your basic living expenses, giving you some comfortable wiggle room for using your savings.
Obviously, your monthly housing payment will depend on where you live and in what kind of space. The average monthly rent for a one-bedroom apartment in the city is $228.94; go outside the city and that average is $124.77 per month. A three-bedroom property in the city has a monthly average rent for $394.53 and outside the city is $240.59. Something important to note is that non-Filipinos cannot own land, but they can own property. Thus, buying a condominium would be your best bet if you wanted to own your place.
Living in the Philippines as a Retired Expat
Perks for expats include a government agency dedicated to retired expats, and the surrounding culture is welcoming to foreigners. Other incentives for 60+ expats include:
Duty-free import of $7,000 worth of household goods
Exemption from airport travel taxes
Your retiree visa does not expire, and you can leave and return to the country without having to reapply for residency
For a more complete list of what benefits are offered to senior citizens in the Philippines, click here.
Live Like A Filipino
The best way to spread out your savings across your entire retirement is to embrace the local lifestyle. Don't spend like you're on vacation, where you might be more inclined to splurge here and treat yourself there. Live, and spend, with the mindset of a citizen in your new country. Find the local markets for your grocery shopping, then cook at home. Avoid the popular shopping centers where prices may be jacked up because of tourists. Limit your entertainment spending and outings to a few occasions. All of these saving tricks are rules you've known and followed at home, so apply them to your new home in the Philippines.
Moving to the Philippines
Ready to start your retirement in a beautiful tropical country? Schumacher Cargo Logistics now ships to the Philippines! You can trust us to move your items and vehicles safely and efficiently, while you relax and enjoy your retirement. Check out our guide to make the move and start retiring to the Philippines today.
More Reading