Moving overseas from Las Vegas? We understand that the planning process can be full of questions related to costs, time frames, international movers, and a whole lot more. If you are looking for a full service relocation company that will orchestrate the entire move, provide a professional service and ship your effects at a great rate, our Las Vegas international moving services offer great options for any size relocation.
With five locations across the USA, we're able to offer competitive rates to all over the world. So whether it's a move to Australia, Europe, Asia, Schumacher Cargo Logistics can take care of your move.
Types of Shipments We Move Internationally
Household Goods
Furniture
Personal Effects
Office Relocations
Vehicles
Regardless of whether you are moving a full household, small apartment or an office, our team of relocation specialists will find you the best option.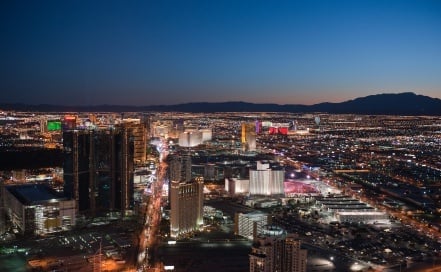 ---
Our International Moving Services for Las Vegas
The entertainment capital of the world is great for international tourism and entertainment, but not so much for port access. Because Las Vegas does not have direct port access, your goods need to be transported to one of our locations.
As the premier Las Vegas international moving company, we're able to pick up from anywhere in the state of Nevada. Those moving internationally from Las Vegas can take advantage of the different services we offer:
Pickup, pack, and wrap for no hassle moving
We'll move your belongings from your residence to the selected departure port
Goods are loaded and handled by trained professionals
Have an in house notary and will take care of required customs documentation
Delivery to the door of your new home
From Las Vegas, if you've elected a door to door service, we will pick up your household effects and move them to our warehouse closest to the best departure port.
*If you are looking for an international moving company and you live outside of Las Vegas in one of the surrounding areas such as Spring Valley, Paradise, Henderson or Enterprise, we can help you move just as easily!
---
Household Goods Services
The two most common questions when shipping household goods overseas from Las Vegas relate to the costs and time frame.
How Much Does Moving from Las Vegas Cost?
We know that every single household move is different. This is not just in terms of the volume or amount of goods but also the destination and your specific needs. As an example, a move to Europe from Las Vegas is different than Australia, even with everything else the same. For this reason, we never have cookie cutter rates.
To find out the costs of moving overseas from Las Vegas, simply fill in the free online quote form and we will immediately begin working on a customized quotation.
How Long Does Moving from Las Vegas Take?
In terms of the estimated time frame for how long it will take to ship your goods, that also depends on your move. The same details that affect price also affect time frame. Our container services leave each week to destinations across the world, however some are more frequent than others so certain cities have quicker expected arrival times.
Generally, if you are moving to one of the major countries in Europe from Las Vegas, it can take 6-10 weeks from start to finish.
---
Why Move from Las Vegas with Schumacher Cargo Logistics?
Schumacher Cargo Logistics has been a premier international mover that services the whole USA including Las Vegas. With our door to door services, we take the hassle out of the big move. We service thousands of moves a year, which allows us to offer the best rates all over the world.
To get a quote to move overseas from Las Vegas, use our Online Form at the top of the page.
For any other questions related to moving household goods overseas from Las Vegas, call one of our relocation experts at (562) 408-6677.
SCL Las Vegas International Movers Reviews