Moving to Asia from the USA has grown in popularity over the last few decades. If you need to relocate overseas to Asia with your household goods and are looking for a reliable and experienced international service to ship your belongings, you're in the right place!
Since 1977, Schumacher Cargo Logistics has completed thousands of moves to destinations all across Asia and the rest of the world. With over 40 years of experience, we have developed the processes and services to remove the hassle from your move.
Read our page below on how to move to Asia and start your international relocation today!
For a quote use our Online Form here or at the top of the page.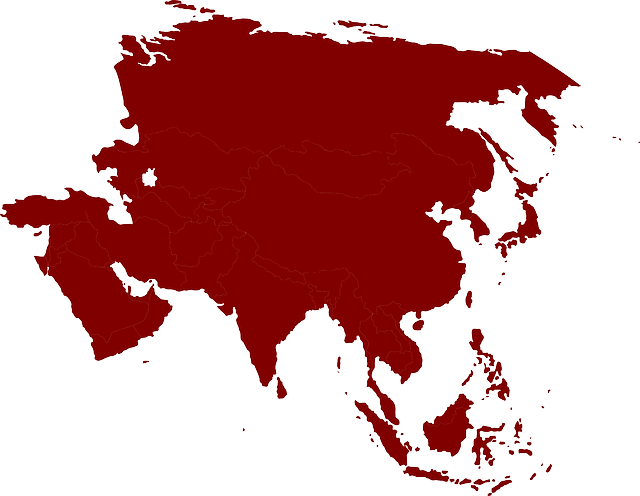 How to Move to Asia with Schumacher Cargo Logistics
Schumacher Cargo Logistics is here to help you learn how to move to Asia. Moving from United States to any country in Asia is quite simple with the right information. Once you start your shipment with us, we take care of all the major steps to complete your door to door move.
When starting your move, you'll want to prepare all of the details particular to your shipment. Some of the things you should have in mind are the volume, origin, and destination. With this info we can begin to work with you on completing your move.
Our International Removals to Asia Include:
Consolidation or Sole Container Options
Door to Door Moves
Packing and Wrapping
Pick Up and Delivery
Unloading at Destination
Customs Clearance
How Much Does Moving to Asia Cost
The cost for moving to Asia depends on each particular move. Some of the factors that change the price are size, origin, destination, service, etc. For example, a move to Asia from LA will have a different price than from NY even with everything else the same. Since there are so many factors, our representatives create custom quotes for each move.
To get your price to move to Asia, fill out our Online Form and our representatives will begin working with you
How Long Does Moving to Asia Take
In the same vein, the time to move to Asia changes based on your particular shipment. The time on water for moving between the West Coast and Southeast Asia is usually 4-6 weeks. From the East Coast this time is longer as the transit distance is further. This timeline does not include the transport on land, custom clearance, and consolidation times if applicable.
As a premier international mover to Asia, we work to deliver your goods as quickly and safely as possible.
Different Moving Options
Shared Container Service
Exclusive Use Container
Air Freight Service
Shared Container Moves to Asia
A majority of people moving to Asia elect to move via shared container. This service shares the space in a container meaning the cost is based on the amount of space you use. You do need to keep the time to consolidate in mind as that will add a few weeks to your overall shipping time.
Exclusive Container Moves to Asia
In the case you have enough goods to fill a whole container, we also offer exclusive 20 and 40 foot containers. These containers hold around 1000 and 2000 cubic feet respectively. When using this service to move to Asia, there is a higher degree of control. When you need your goods to leave sooner, shipping your own container will skip the consolidation period. This means as long as you are ready to move, your goods can ship out.
Air Freight Moving to Asia
When moving to Asia, we also offer air freight service. Generally this service is more expensive and only used when you must have goods arrive within a few weeks. Air freight to Europe is used for display and high value items such as car races, art, antiques, instruments, etc. Here the concern is the time with cost as a non-issue.
Popular Asia Moving Destinations
Asia is growing in popularity among American expats. With this growth, many Asian countries now has large expat communities for easy integration. Moving to Southeast Asia is more popular as the coastal countries have more direct port access. Though we will be able to move you inland from whichever port is closest to you.
Below is a list of many of the most popular moving destinations for us to Asia:
Schumacher can provide door to door moves to countries in Asia beyond the ones listed above.
More Moving Resources
Now that you know how to move to Asia fill out our Online Form and start moving to Asia from the USA today!
For more info on any of the above, call one a Schumacher representative at:
US 562-408-6677 // Toll Free 800-599-0190
SCL Asia Mover Reviews