Schumacher Cargo has a long standing relationship with the US armed forces overseas. We have shipped thousands of vehicles to military bases across the world with our military vehicle shipping services. A majority of the vehicles we ship for military personnel have great rates through our shared container service.
Read our guide below on how to ship your military vehicle overseas and start your international shipment today!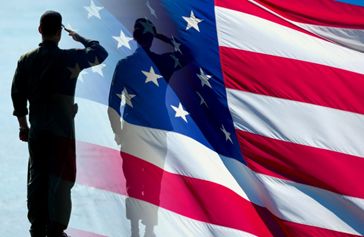 How to Ship a 2nd Military POV Overseas
If you want to ship a 2nd military POV, you've come to the best resource. Shipping military vehicles to anywhere in the world is simple with Schumacher Cargo Logistics. With over 40 years of experience, we've developed the processes and systems to handle shipments of all kinds. Once you start your shipment with us, we take care of all the major steps from beginning to end.
We also import military POVs from most active posts around the world.
Schumacher's Military Vehicle Shipping Services
Our door to door service means that no matter where your car is or where its going, we can handle it. With 5 locations in the USA: Los Angeles, New York, Houston, Miami and Savannah, we are strategically located to offer competitive rates from all points of origin.
We can pick up your car from any state in the US, and store it in our warehouse until ready to ship. Your vehicle will be parked safely indoors within our facility while preparing. When we receive your car, we complete a full inspection report; photograph the unit to document the condition of the vehicle. These images and reports are available to you online immediately after completion.
What We Need to Ship Your Vehicle
We know that the Military will ship your first car free of charge. So to ship your second private car as part of the military, you must provide the following:
Copy of your orders
Your original title, if there is no lien on the title at time of shipping
If you have a lien, you must get a notarized letter of release from the financial institution who is the current lien holder, along with 3 notarized copies of the front and back of the title.
A notarized bill of sale, if you have recently purchased the car
A copy of your passport picture page
For more individual information about the requirements for each port, please ask your SCL representative.
How Much Does Shipping a Military POV Cost
Each military POV shipment is different and that is reflected in the price. In this case, different factors all have an effect such as the type of vehicle, origin in the US, and destination overseas. For example a shipment from LA will be different than NY even with everything else the same. Since there is variation, our representatives create custom quotes for each shipment.
Use our Online Form to get a custom quote for your military vehicle shipment.
To all military personnel, we appreciate your efforts in peacekeeping abroad and admire your loyalty to defend your country. With this in mind, we'd like to say thank you by offering active service personnel a discount on shipments as part of our vehicle shipping services for military members. Ask your salesperson for more details when making the booking. This is our way of saying thank you for all that you do.
*Discount applies to ocean freight rates only. Does not apply to domestic transport here in the US, at destination or for shipments to Hawaii. Ask your salesperson for more information.
Military Vehicle Shipping to Germany
Germany is the biggest military collaborators with the USA. This means many service members are stationed here when receiving overseas orders. The primary port of entry that we ship into is the large port of Bremerhaven. This is the main port of entry into Germany and we can transport your vehicle to any inland destination city from here.
Stuttgart, Cologne, Dusseldorf, Hamburg, Kaiserslautern, Berlin, Munich, and Mannheim are the main destinations we cover. You can have a complete "door to door" service if you wish.
About Kaiserslautern
Kaiserslautern is one of the largest Military communities outside of the US. It has an estimated military population of over 55,000 people and it supports both the US armed forces and NATO installations.
The base has schools of all levels for children of service members to keep their education active and further the learning process.
There is a youth service offering many activities for kids and young adults alike and it also has the largest healthcare center outside of the US.
More Reading
If you're ready to start you military vehicle shipment, fill out our Online Quote Form
For any other questions, please call in at US: 562 408 6677 or Toll-Free: 800 599 0190
SCL Military Vehicle Shipper Reviews