Long before shows like "American Chopper" and "Orange County Choppers" hit the airwaves these beastly bikes have captivated fans of speed, engineering and the open road. Ever since the first bicycle was invented people have been striving to up the design and increase its speed. When the first motorcycle arrived in 1885, the next bar grew. Many continue pushing the limits of the fastest motorcycles on the planet. Now we have bikes capable of speeds greater than the fastest sports cars!
So without further ado, check out some of the fastest motorcycles on the planet

5 Fastest Choppers on the Planet:
1. Dodge Tomahawk
With a v-10 Viper engine, 500 horsepower and 525-pounds of torque, this isn't just the fastest chopper on the planet but faster than the fastest car on the planet, the Bugatti Veyron. However, the fact that it's not street legal in the US and there's very limited production puts this bike in a gray area between concept and production. This has was never road tested, but some say the Dodge Tomahawk could go 300 miles per hour.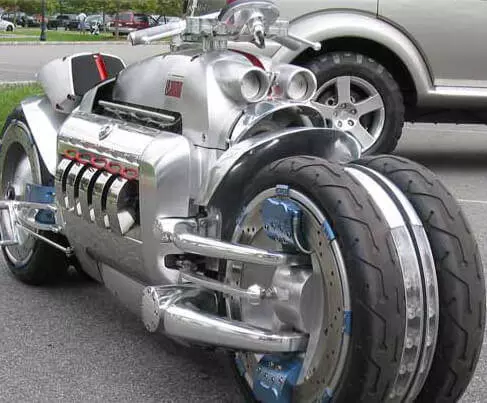 By Elambeth – http://en.wikipedia.org/wiki/Image:Tomhawk2.jpg, CC BY-SA 3.0, Link
2. Suzuki Hayabusa
The 1340cc, 197-hp, 4-cylinder, engine on this 6-speed Japanese powerhouse gives this motorcycle a top speed of 248mph! And it doesn't hurt that this machine looks like a mechanized falcon, which is what Haybusa means in Japanese. It permanently secured the title as the fastest production motorcycle on the planet since Europe set a limit for bike speed to 186 mph.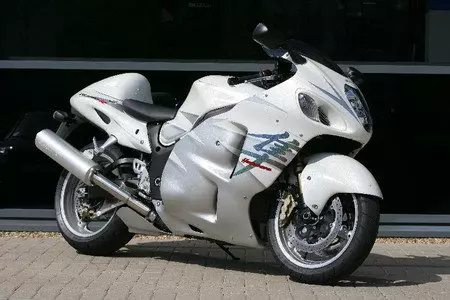 By FlyboyHCH –

Own work

, Public Domain, Link
3. MTT Turbine Superbike Y2K
This bike is the first motorcycle in the world to actually use a turbine engine, taken from a Rolls Royce Allison. The turbine gives this bad boy 425 pounds of torque and 320hp, allowing riders speeds of up to 227 mph. Some of these have sold as much as $185k, setting a world record for price of a production motorcycle.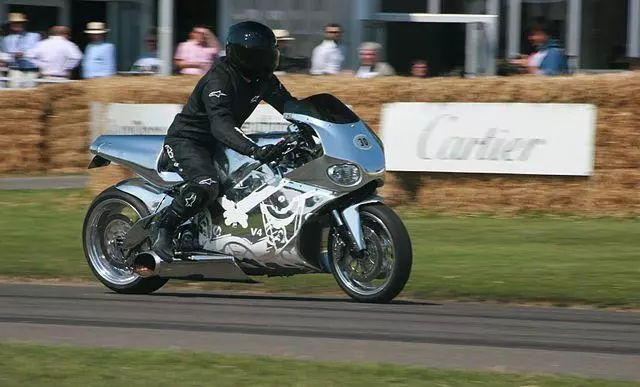 By Supermac1961 from CHAFFORD HUNDRED, England – MTT Streetfighter Turbine, CC BY 2.0, Link
4. Honda CBR1100XX Blackbird
Honda has done it again with their motorcycles! This 1137-cc, 4-cylinder crotch rocket reaches speeds of up to 190mph. You'll think you're riding the famed Lockheed SR-71 Blackbird. Before the Suzuki Hayabusa, the Honda CBR1100XX Blackbird was the fastest production motorcycle. Now there are a good number of faster bikes, but it is always good to remember who paved the way. Originally known as the fastest crotch rocket based on its design, this car is still bought by speed chasers everywhere.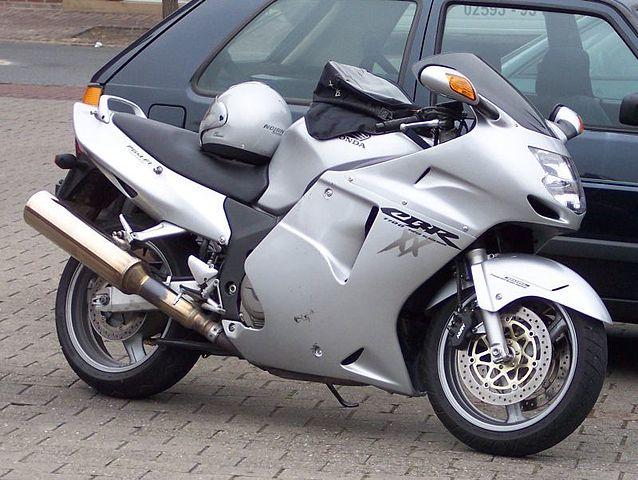 By Stahlkocher –

Own work

, CC BY-SA 3.0, Link
5. Yamaha YZF R1
Another speed demon from Japan, this crotch rocket features a liquid-cooled, parallel 4-cylinder engine with 20 valves and a 6-speed transmission. All of which allow this behemoth to get its rider up to speeds of 186mph! New models get up to 200 horsepower, allowing it to get to the limit of speed for production motorcycles.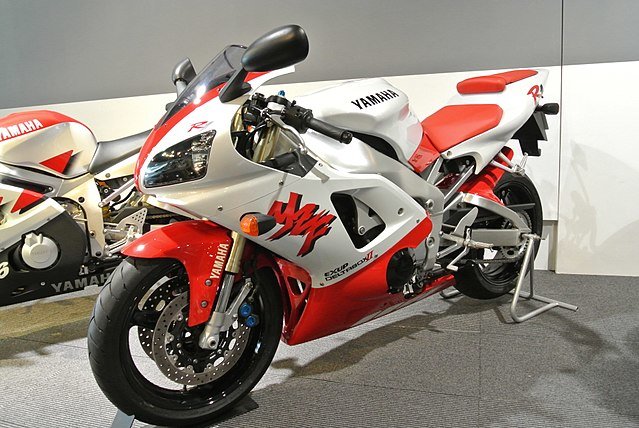 By Rainmaker47 –

Own work

, CC BY-SA 4.0, Link
These bikes were all designed to push the envelopes of speed and design while still being practical and available to the general public (with the exception of the Tomahawk). And even if you can't get your hands on some of these incredible machines, as certain countries have limitations which make
shipping a motorcycle overseas
less practical, you can, hopefully, imagine yourself peeling across the pavement at these tremendous speeds.
On the other hand, if you're now set on bringing one of these bikes to your door, here are some quick tips for shipping motorcycles overseas.