Tips to Help you Find the Right International Moving Company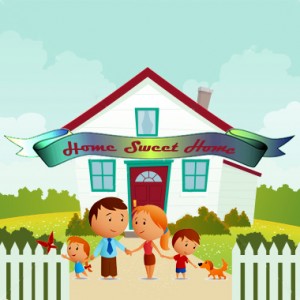 Relocating can be a truly harrowing experience from the very beginning. The first thing you can do is
find a reliable shipping company
that can take care of a lot of your worries (inevitably, there are some things that no international moving company can alleviate).
You will be better off taking the time to carefully do some research – after all, it is a very long process and they'll be shipping some of your most valuable possessions.
Of course, if your employer is relocating you for business purposes, most aspects of your move will be taken care of by the company. Though some companies let their employees handle the relocation on their own. In this case they just provide some budgetary ceiling and guidelines.
Like with most things today, there are tons of choices available to you, which can in fact make the decision all the more difficult. However, there are some key factors that should be considered in comparing overseas movers, which this article covers.
To skip ahead to later sections including our tips for how to choose an international moving company and the important questions you should ask, click on the respective sections below.
–Important Questions Should Ask
Broad Aspects of International Shipping Companies
If you were to view it simplistically, the very broad aspects that dictate the ultimate choice will be:
Destination: Where are you relocating to and from where? Does the international moving company provide services in those areas?
Goods being shipped: What kind of goods will you be shipping? Are you looking to ship your car or will it include only household items such as furniture and consumer electronics?
Urgency: How quickly do you want the goods to be shipped?
Budget: One of the most important considerations when it comes to relocation.
Level of Service: Does the moving company provide a complete door to door service? Is that clearly stated in the quotation?
Shipping Costs
It is very important to remember that lowest shipping rates may not always be the best shipping rates. Read the fine print, because choosing a moving company that is offering exceptionally low rates may be providing lower service levels or accepting much lower responsibility in case something were to go wrong.
Sometimes, companies will low ball with their initial quotations and not include a true door to door service. When this happens, clients arrive overseas to find hundreds if not thousands of additional charges. The best way to avoid this is to ask a few questions:
Are terminal/port charges included? Also referred to as DTHC – Destination Terminal Handling Charges
Is packing and unpacking included?
Do the shipping costs address stairs/floors for the delivery team?
Also, an international mover with no provision for workers' compensation insurance may charge you lower prices, but consider the liability you may incur if their uninsured worker is hurt while handling your luggage on your premises.
It would, therefore, be better to pay slightly higher price rather than taking the risk.
Who Determines My Shipping Cost?
The cost of shipping a consignment is determined by a representative of the moving company who surveys the entire list of goods. Pricing is generally based on the volume, weight, the distance of the destination and the type of move (by air, sea or road).
It must, however, be noted that with air freight, it is convention to charge for weight or volume, whichever is greater. When moving effects by air, airline companies have devised formula to convert volume into weight to ensure that they earn a fair amount of freight charges for very light items, such as bags of light weight feathers which occupy lots of space.
Therefore, knowing factors such as the weight and volume are quite important in determining whether you should move your belongings by air, sea, or road in relation to cost.
Warehouse Facility
Ask if the company has good temporary storage or warehouse facilities in case you don't have immediate arrangements to offload and ship them to your new premises, particularly in the event that you reach your destination later than your goods.
Is it company owned or owned by a third party? Are the premises fully insured and bonded?
In some cases, when relocating to a new country, you may have to warehouse your cargo until you have found a suitable accommodation.
Fortunately, we have moving warehouses in Los Angeles, Houston and New Jersey.
Most companies have a stated time period in which no storage fees will accrue. Make sure to ask your moving company in advance so you know the time period.
Knowing the Jargon used by Relocation Companies
If you are thinking of moving, it would help to know some of the jargon used by the shipping companies.
While you are not expected to be an expert in the shipping of household goods, or vehicles, it will help to be familiar with (or at least aware of) some of the terms such as Accessorial Charges, Bill of Lading, Binding Estimate, Booker, Bulky Article, Carrier, Carrier Liability, Cash on Delivery (COD), Cartons, Consignee, Consignor, Containerization, Delivery Date, Demurrage, Inventory (INV), Storage-In-Transit, Tariff, containers, shipping container lengths, FTL/HTL and so on.
In all likelihood, a good international moving company will ensure that you are not bombarded with too much information and at the least clearly communicate what everything means.
After all, your main priority would be to get settled in the new home and leave the relocation worries to the company you've chosen.
8 Questions to Ask an International Moving Company
These questions overlap and go hand in hand with the tips above but they're important nonetheless.
If you are planning to work with an international moving service, your lack of information on the logistics of both scenarios will probably leave you feeling a bit overwhelmed.
When you get to the point where you are ready to commit to using a particular service provider, you should put together a list of questions to ask—that way you can feel even more confident about the job at hand.
Before you start making calls, use these questions as a potential starting point for your interview process.
Are they Properly Licensed and Insured?
This is one of the most important considerations when choosing an international moving company.
Simply ask if the company is insured and bonded. Look on their website for licensing and membership information.
The licenses you want to see from an international mover include:
FMC – Federal Maritime Commission
FIDI – Is perhaps the most prestigious accreditation an international moving service can have.
AMSA – American Moving and Storage Association
IAM – International Association of Movers
DOT – Department of Transportation
OTI – Ocean Transport Intermediary
NVOCC – Non-Vessel Operating Common Carrier
Can the quoted rate change?
Many times a moving company will send a quote that is valid for 30 days. Your move date may be further down the line than that. The company may be unable to provide an exact rate until after the job is complete.
It is important that you understand how much "wiggle room" there is in the quote so that you will not be surprised.
Some things that may affect the quoted amount: Actual volume vs surveyed volume, price of fuel(lowers ocean transport costs), changes to delivery/pickup address.
Are there any additional fees?
Some international moving companies' quotes are broken down into separate cost sections and may have "hidden" fees.
Find out the total of any extra moving fees you will pay ahead of time so you can better budget for the whole move.
As mentioned above, make sure to discuss destination terminal handling charges and additional packing fees.
At SCL we offer full quotes with all costs included except insurance. Insurance is based off the value of the goods, so the cost depends on each shipment.
What form of payment do you accept?
This is especially important if you are working with someone overseas. What currency can you pay in and are there bank or credit card charges payable?
What else can I ship via the Relocation service I choose?
Some companies will allow you to ship certain items, but not others. Sometimes the requirements are put in place because of laws in the country of destination.
It is important you understand what you can and cannot ship, so learn about the customs of the destination country.
Who will be handling your freight?
Will the moving service provider you contract handle the shipment from drop off until destination?
It may be that the company works with other companies to handle some of the process. If this is the case, you may want to know this ahead of time.
How long will the shipping process take?
It may not be possible for the company to give you an exact handling and shipping time frame, but it is nice to have a good idea of how long it will take.
This will all depend on the origin port, the destination country and city and the frequency of the shipments to that destination. Discuss this in great detail with your international shipping expert who will advise you so you can prepare for the packing at origin and the unpack at the other end.
Is insurance included?
Will you need to purchase additional insurance to make certain you are protected in the case of damage or loss, or is this already included?
If you are shipping anything of value, this is especially important. You should itemize all expensive items and precious belongings and list them on the insurance policy separately.
These are just a few of the questions you may want answers to before you sign a contract for your overseas moving service.
To start with Schumacher as your international moving company, fill out our quote form at the top of the page!
If you have any further questions, feel free to contact the shipping experts at Schumacher Cargo at

[email protected]

.