To see our updated write up see our page on 10 Best Countries to Retire Abroad 2019
Retirement is a great time to live adventurously. What better way to do so than live abroad? While there are countless places to enjoy this new phase of life, International Living compiled a list of ten countries that boast a great cost of living, beautiful scenery and a new experience that's waiting for you.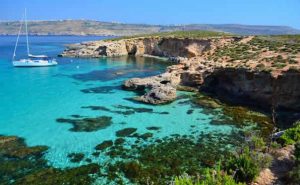 10. Malta
Located in between Sicily and Tunisia sits Malta, a chain of islands in the Mediterranean Sea. Its location is prime for warm sunny days year-round. Colors burst around you in the golden sunsets, blue water and white cliff faces. The natural beauty isn't the only pull for life after retirement; the cost of living is a sweet deal, too. International Living reports that the average couple can live on less than $2,700 a month. Healthcare is pretty low cost, and patients can often pay for appointments and prescriptions out-of-pocket.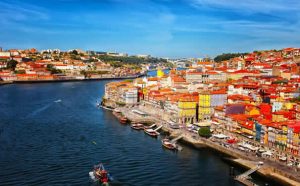 9. Portugal
Portugal continues to gain popularity among retirees, due to its low cost of living, real estate and gorgeous scenery. While it's located on the Atlantic, it has a climate similar to countries on the nearby Mediterranean Sea. Likewise, the culture follows a laid-back Mediterranean life, with fresh seafood, great wine and a strong love for family and friends. Living in the smaller cities can cost about $1,700 a month, while life in Portugal's capital, Lisbon, increases up to $2,200 a month, reports International Living.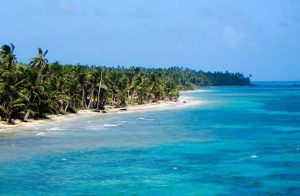 8. Nicaragua
Venture down to Central America, and you'll find Nicaragua. Over the past decade, the country has seen vast improvement with bettering road conditions, creating renewable energy, and celebrating small town culture. While the local culture flourishes, expats can still find comfort in familiar items and brands like Walmart and other modern supermarkets. International Living reports that a couple can live in Nicaragua for $1,500 a month, with plenty of funds leftover to sample the country's award-winning coffee and chocolate.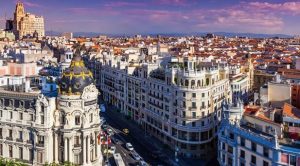 7. Spain
Sitting directly west of Portugal is Spain, a country of life, flavor and passion. It's been a long-time favorite vacation destination for Europeans, and it's not hard to see why; the mild climate, beautiful beaches, and low cost of living all add up to Spain being a top place for expat retirees. And since it's located on the Mediterranean, you can relax in the easygoing lifestyle and dig into the amazing food and drink available. International Living reports that a couple can comfortably live on $1,900 a month in smaller cities, and smaller apartment can be either rented for about $500 a month or bought for $70,000. Living in Valencia, the country's third-largest city, can cost a couple about $2,200 a month. Spain's geographic location gives you the best of both worlds with mountains and sea nearby, plus it serves as a great launching pad for discovering other parts of Europe.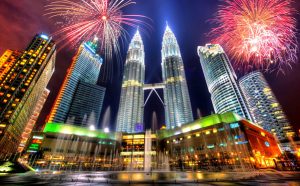 6. Malaysia
Coming in as the only Asian country on this list, Malaysia hosts a wide variety of lifestyles. From modern and busy cities, to the natural beauty of its beaches, rainforests and islands, Malaysia offers something for everyone. There are 878 islands that make up the southeastern Asian country, and its location is a prime hotspot for different cultures to come together. You'll find Asian influence from the Chinese, Malay and Indian, with some European flair from the Portuguese, Dutch and English. Buying real estate is an easy practice for expats, as you're given a three-month visa upon arrival, reports International Living.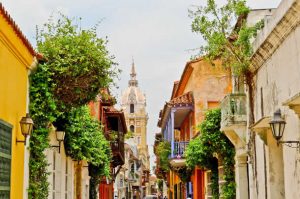 5. Colombia
Sporting gorgeous views of the Pacific Ocean, Caribbean Sea and Andes Mountains, Colombia sits at the northern point of South America. The country has seen improvement over the last several years, showing off its culture to foreigners from far and wide. Visitors can find comfort in the country's friendly people, locally grown coffee, charming small towns and beautiful beaches. Its location is a short plane ride from Florida, and being so close to the equator means long days of sunshine and warmth. International Living reports that expats can find a variety of places to rent for $500 to $1,250 a month.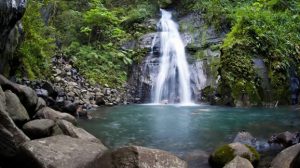 4. Costa Rica
Costa Rica has been a popular choice for expats for years, and it's no wonder why. The Central American country has no army, putting that funding toward education, and the country celebrates its biodiversity and renewable energy. Since so many expats have come through, the country has its residency process down to a T. Take some time to explore Costa Rica's rainforests, beaches, marshes, mountains and farmland. The country's unofficial motto, Pura Vida, radiates in the easygoing and happy lives the people lead. International Living reports that $2,000 to $3,000 a month can cover all expenses a couple might spend on food, rent and going out. Legal retired residents can easily purchase healthcare or just pay out of pocket at the doctor or pharmacy, making healthcare a low cost benefit to retired life in Costa Rica.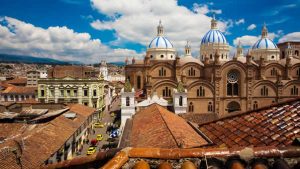 3. Ecuador
Ecuador has consistently ranked high on the Global Retirement Index year after year. The South American country is located on the equator– notice the name– and has great warm weather year round. From its large cities to its breathtaking mountains, Ecuador has something for everyone. The real estate is available and affordable, and the same goes for its healthcare. Benefits for retirees include discounts on air travel, public transport, utilities and entertainment like movies and sports. An International Living correspondent lives in Salinas, a beach town in Ecuador. He and his wife have a monthly budget of less than $1,500, and they've noticed improvement in their health over the years.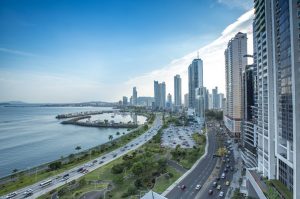 2. Panama
With neighboring countries on this list, Panama comes in as No. 2 for places to retire. The famous Panama Canal makes traveling to and from Panama a breeze, and it's welcoming to foreigners from all over. The canal serves as a large trading hub, so you'll easily find big brands and modern comforts from home here. Benefits for retirees include Panama's Pensionado program, one of the best in the world, as well as discounts on healthcare, travel, dining and more. Bordering the Pacific Ocean and Caribbean Sea, Panama connects Central and South America, and there are warm days year round.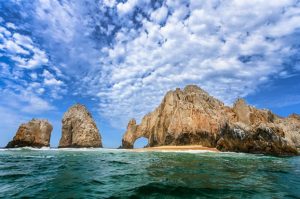 1. Mexico
Sitting at the top of this list– and rounding out the many Latin American countries here– is Mexico. Not only is it close to home, it has a great balance between Old World flavor and modern day amenities. Expats continue to find Mexico as a haven despite the recent negative news coverage. International Living found expats living comfortably at $1,200 a month, some even less. The exchange rate for the peso is in the US dollar's benefit. Every major city has a first-rate hospital, and healthcare is extremely affordable. Mexico's geographic features include beaches, mountains, highlands and deserts, with climate ranging from comfortably cool to sunny and warm. It's easy to qualify for Mexico's residency program, and retiree's discounts include airline and bus travel, museums, medical care and more.
Pack Your Bags with Schumacher Cargo Logistics
Now that you have an idea of the retirement havens out there, let Schumacher Cargo Logistics lend you a hand in your move abroad. You can trust us to handle your vehicles carefully and start your retired life easily.