When many people move abroad they look for the best places in the world to raise a family. The US News and World Report released their 2020 Best Countries for Raising Kids list. They comprise this list each year (since 2016) based on a "survey of global perception". The rankings are based on the following for each country: human rights, family friendly, gender equality, happiness, income equality, safety, public education, and health care systems.
Here are the Top 5 Best Places in the World to Raise a Family in 2020.
Denmark
Sweden
Norway
Canada
Netherlands
Let's take a look at the top five in terms of having a child, education, and work life balance.
#5 Netherlands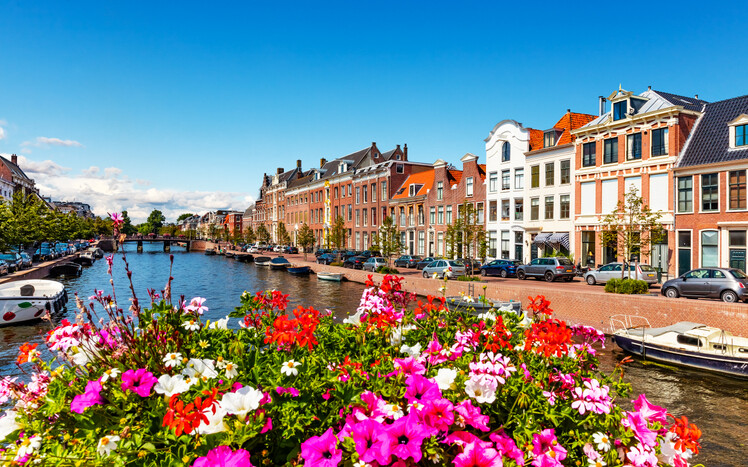 Having a Baby in the Netherlands
For those employed in the Netherlands and having a baby, you can expect paid time off when having a baby. For pregnancy leave (4-6 weeks), maternity leave (10 weeks after birth), and partner/paternity leave (1 week in the 4 months after birth).
Work and Life Balance in the Netherlands
If you were hoping for family togetherness during school breaks, you can do so in the Netherlands. Employers provide all least 20 days of paid holiday leave plus national holidays. Most employers provide more than the mandatory 20 days.
Dutch Kids and Parents are the Happiest
Rina Mae Acosta, author of The Happiest Kids in the World: How Dutch Parents Help Their Kids (and Themselves) by Doing Less, gives 6 reasons why Dutch Parents are the happiest in the world:
Parents and Babies Get more sleep
Children spend more time with both parents
There is less pressure to excel in school
Kids are encouraged to express their own opinions
Breakfast is a daily family event, everyone eats at the table together
Children are encouraged to bike everywhere no matter the weather
For dutch families, happiness is the key to success.
Does the Netherlands sound like a place for your family? Check out our guide to moving to the Netherlands from the U.S..
#4 Canada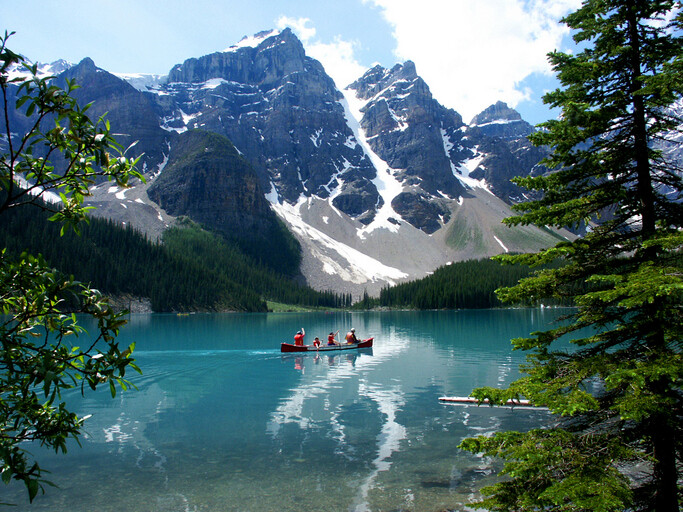 Having a Baby in Canada
Depending on how long you have been employed and how many hours you have worked, new mothers in Canada can receive up to 63 weeks of leave from work. Giving birth in Canada is free due to universal healthcare.
Education in Canada
Canada has the 2d highest rate of high school completion worldwide. This is not surprising when Canada ranks 3rd in quality of education among the wealthiest countries in the world. In Canada there is public and private schooling available. In many areas international students can study in English, French or both.
Canada is a Safe Place
Canada is also a safe place to raise a family. They have some of the lowest crime rates in the world. Canadians also have the reputation of being very polite.
Canadians are Happy Families
In February 2019, Ronald McDonald House Charities released the results of a family togetherness survey. 91% of Canadians surveyed said they are happy with their family life. Many believe it is the time they spend with their loved ones. They also credit close knit relationships as the top reason they are happy with family life.
#3 Norway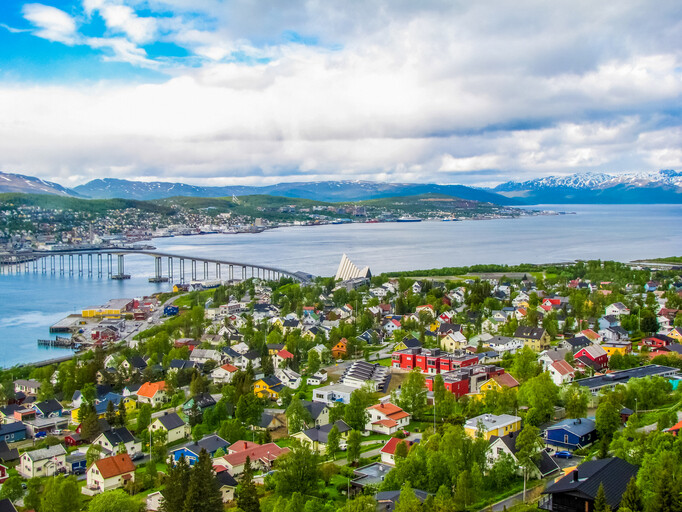 Having a Baby in Norway
When having a baby in Norway you can expect maternity and paternity leave. For mothers you can take 46 weeks at your full pay or you can take 56 weeks at 80% pay. Fathers can take up to 10 weeks.
Education in Norway
Healthcare, childcare, and education costs in Norway are low. Because of the low cost 1 in every 3 people in Norway has some form of higher education. Education in Norway is generally state supported. This means that most institutions have no tuition fees.
Work Life Balance in Norway
The average full time workweek in Norway is 37.5 hours, leaving extra time for family.
In Norway there is janteloven (the law of Jante) witch means you are part of a group and no one better than another. The idea is to put society as a whole above the individual accomplishment, and not be jealous of others. This is not an actual law, but an unspoken social norm. Many believe this has created the peaceful society in Norway.
If you are ready to move your family read our guide to moving to Norway from the U.S..
#2 Sweden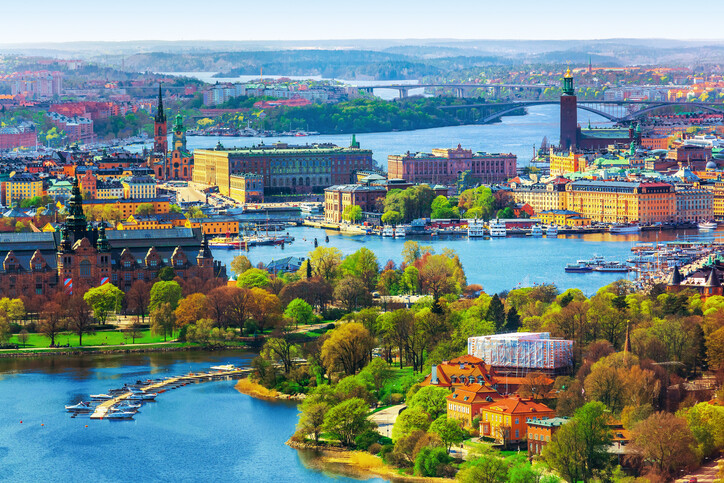 Having a Baby in Sweden
Parents in Sweden get 480 days fo paid parental leave to share. It must be used by the time the child is 8 years old or finishes its first year in school.
For the first year after the birth of a baby, the mother and the baby are taken care of. A nurse comes to the house to answer any questions that a new mother has.
Work Life Balance in Sweden
In Sweden employees get 25 full days of vacation every year. Most Swedes will vacation mid June – mid august. This aligns with when their children are on summer vacation from school.
It is not uncommon for Swedes to leave the cities and head out to their summer homes.
Ready to move to Sweden? Read our guide to moving to Sweden from the U.S..
#1 Denmark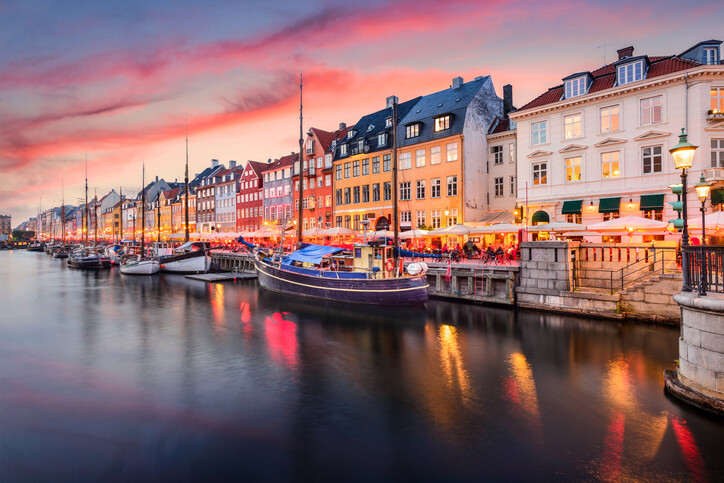 Having a Baby in Denmark
Denmark is said to have a generous parental leave system. Mothers can take 4 weeks before the birth and then 14 weeks after the birth. Parents in Denmark get 52 weeks in total of paid parental leave.
Education in Denmark
One of the reasons that Denmark is great for families and is a happy place to live is their education system. It is one of the best in the world. Children in Denmark have the option of public, private or international schools. Denmark's international schools are free state schools teaching international curricula.
Work Life Balance in Denmark
The average full time work week in Denmark is 37 hours. Working overtime is discouraged and most employees leave around 4 pm to pick up their kids. Employees are entitled to 5 weeks of paid vacation per year. In Denmark long summer vacations are required. If you get six weeks of vacation a you must take three of those weeks sometime between May 1st and September 30th.
There is a Danish word hygge. Hygge is used to describe cozy feelings. There is no English word to describe it, it is a feeling of comfort, togetherness, kinship, and happiness. Its the warm feeling you get when together with the people you love.
Ready to relocate your family to Denmark? Check our guide to moving to Denmark from the U.S.
To start your move to one of the best places in the world to raise a family, start your quote here or at the top of the page!