What are some challenges and solutions for overseas corporate relocation?
International employee relocation is a challenging process for both the employee and the company who is handling the relocation. The advent of globalization has made projects span international boundaries. Multi-teams from different continents are brought on a single project and require companies to relocate their employees internationally. Thus human resources now play a integral part of any company relocation in order to guide employees alongside their move to a new location. Schumacher Cargo Logistics offers premiere international moving services and a vast resource of information to its customers who plan on relocating overseas.
Jobs have gone global and employees now are no longer confined to their home office space. In this case, the human resources department now has limelight in any corporate structure. HR managers own the responsibility of enabling policies, guidelines, and processes in order to walk their employees through the relocation aspect. Some of the crucial elements any HR manager needs to understand include:
Understanding the type of project – long term or short term, permanent or temporary
If employee needs to relocate with the family or not
Visa and tax implications, documents required, medical aspects
Rules, regulations, and laws of the destination country
Internal company checklists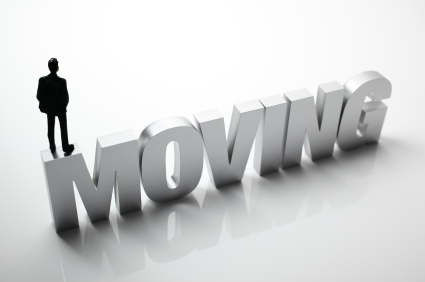 Top 10 Relocation Tips
International corporate relocation includes either moving an employee on a permanently or temporarily. Permanent relocations with no set deadline for the specific project are called one-way relocation. On the other hand, a two-way relocation is where the person returns after finishing the assignment. In either case, there are some generic guidelines which any human resource department would set forth for the employee to follow.
Gaining an insight into these pointers definitely helps a smoother overseas relocation process. Why not go ahead and contact our relocation experts to get access to the knowledge pool which indicates the best tips and topics to touch upon? Some of these would be:
1. Visa Requirements:
When relocating make sure your current visa info is up to date. This includes passport validity, visa requirements, and relevant documents for returning back to your home country. You'll need these in order to move there and eventually move back.
2. Health Factors:
In case of emergency, ensure you have the vaccinations, prescriptions, information on hospitals, emergency care, and medical insurance applicable internationally. Without these, getting injured or sick overseas become more difficult to deal with.
3. Moving Services:
Understand what needs to be moved. Start by reviewing international mover services and setting expectations with your company about your assets which need to be relocated too. If your company is paying for your relocation, you need to be sure of what they are actually covering.
4. Housing:
Depending upon the length of the stay, knowing about the accommodation aspect is beneficial. Understanding if one should rent an apartment, buy a house, or stay in a company mandate place helps plan better.
5. Education:
Gain an insight into the overall education structure and the associated expenses for your kids. If your kids are relocating with you, you'll need to decide which format school to send them to. There are English speaking school with many expat children as well as native schools where they'll adopt the culture.
6. Language and Skills:
Knowing if one needs to learn another language or specific skill sets a successful transition into the new workplace. Some companies are English speaking no matter what country they are in. Others choose to adopt the native language. So if you are relocating, make sure you know that before you go.
7. Transportation:
Understand the rules and driving laws of the destination country. If one intends on renting or purchasing a car to go around this is very important. If not, learning about the public transportation services is another option too. You'll need to be able to get to and from your work and home, so transport is a big deal even though it might not come up first.
8. Taxes and Finances:
Learn about the tax laws, financial implications, allowances, salary negotiations, and compensation guidelines. When relocating and working overseas, these all change so you need to know what affects you. If you have issues with a corporate relocation, negotiate with your company for the difference.
9. Culture:
One of the overlooked aspects and yet a critical one is the culture. Employees should prepare for a cultural change that might affect their spouse and kids. Factors like food choices or leisure activities can be different than what you expect.
10. Keeping in touch:
For employees who intend to return, they should make sure they keep in touch with home. Once they relocate back, this helps them phase back into their previous environment. While it may be nice to immerse yourself overseas, many move back home. Don't get too distant from friends and work at home or returning may be more confusing than necessary,
---
More Info
Seeking info from international relocation specialists helps corporate businesses carve out their global relocation process in the most clear manner. Choosing the right movers like Schumacher Cargo provides the benefit of complete peace of mind during the actual moving process.
So what are you waiting for? Whether you are a business looking to work with the premiere mover or an employee looking for quality customer service and competitive moving rates – Schumacher Cargo is right at your service. Call us at 800-599-0190 or request a free overseas moving quote!