There are many tours, historical sites, museums, night life and restaurants to see while visiting Copenhagen. This list of the top 10 best things to do in Copenhagen is a great place to start when planning a trip.
1. Tivoli Gardens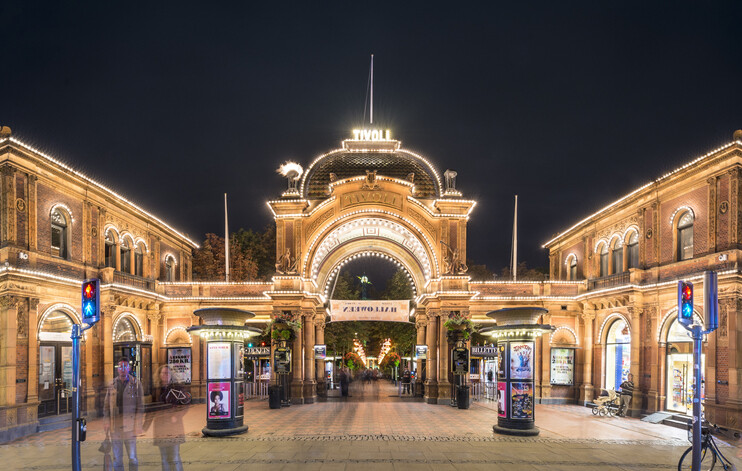 This amusement park and garden fist opened in 1843. It is located in the center of Copenhagen. This park is said to have been inspiration for Walt Disney when creating Disney World. Tivoli Gardens is open during spring and summer, a few weeks for Halloween and over Christmas. They are known for having a beautiful Christmas display. At Tivoli Gardens you will find a mix of traditional whimsy and charm with newer rides as well. Visit the Tivoli Gardens website for more information on tickets and hours.
2. Nyhavn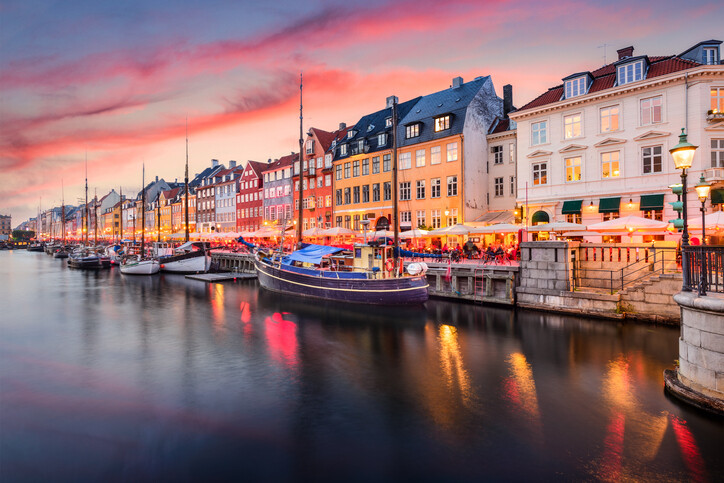 Nyhavn is and iconic tourist attraction in Copenhagen. The brightly colored 17th and early 18th century townhouses, bars, and cafes that line both sides of the canal. This is a great place to walk around, grab a bite and a drink, or take a boat tour.
For what to eat check out this article from travelmag.com 12 best restaurants in Nyhavn.
3. Rosenborg Castle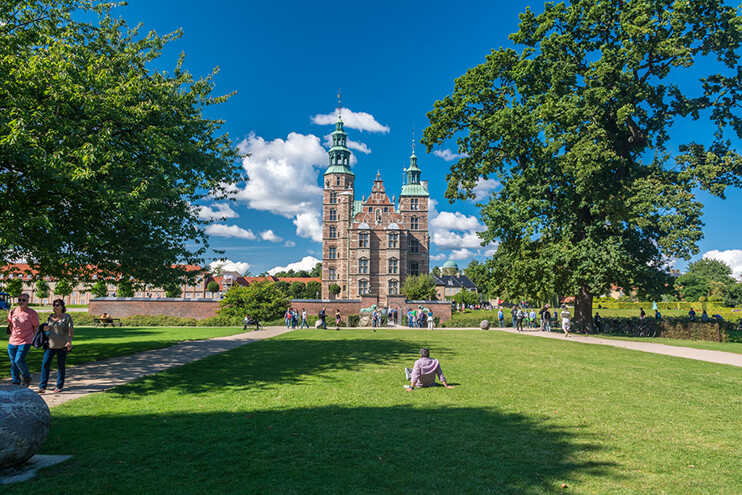 Rosenborg castle was built in the early 17th century by King Christian IV. While touring this well preserved castle you will get to see coronation thrones, Venetian glass collections, the crown jewels of Danish kings and queens, art collections, and beautifully preserved rooms. This castle is said to take you on a journey through time.
You can visit the Rosenborg Castle website for up-to-date pricing, exhibit, and tour information.
4. Little Mermaid Statue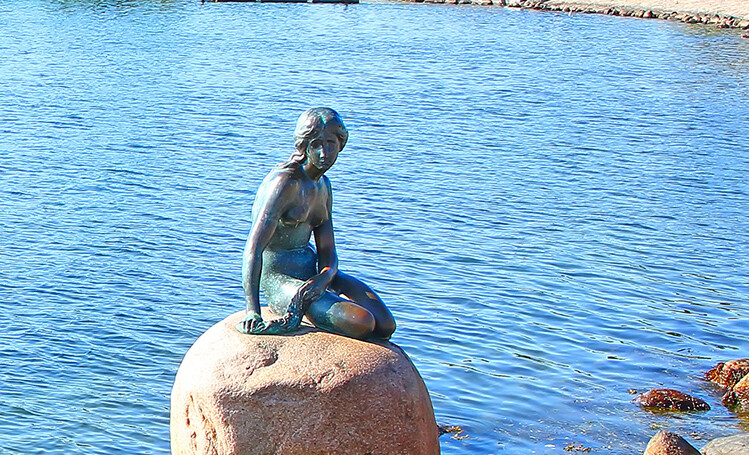 Located next to Langelinie promenade. A very popular tourist attraction in Copenhagen, The Little Mermaid. This statue was a gift from Carl Jacobsen to the City of Copenhagen in 1913. He fell in love with the character from the fairy tale written by Hans Christian Andersen after seeing a ballet performance based on the fairy tale. Sculptor Edvard Eriksen was commissioned by Jacobsen to create the statue.
5. Strøget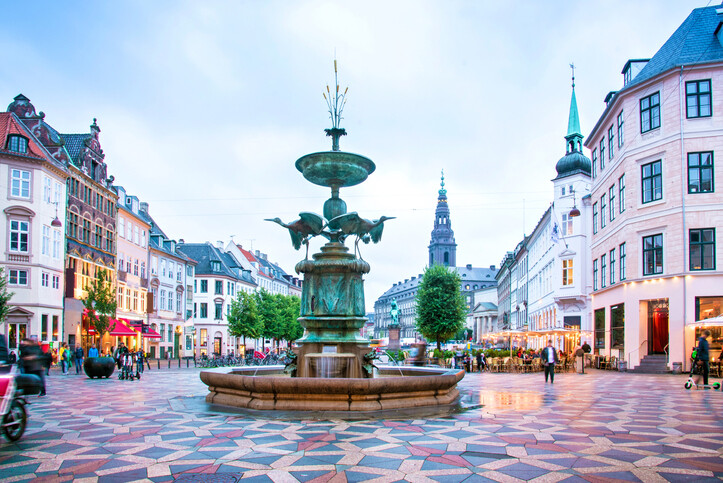 Copenhagens largest sopping area. If you are familiar with Chicago's Magnificent Mile, this is similar. Strøget, is about 1.1 kilometers long. Full of shops with from large international brands to budget friendly chains. You will also find Danish brands and specialty shops. Down side streets you can find cool places to grab a drink. More on Strøget Shopping.
6. National Museum of Denmark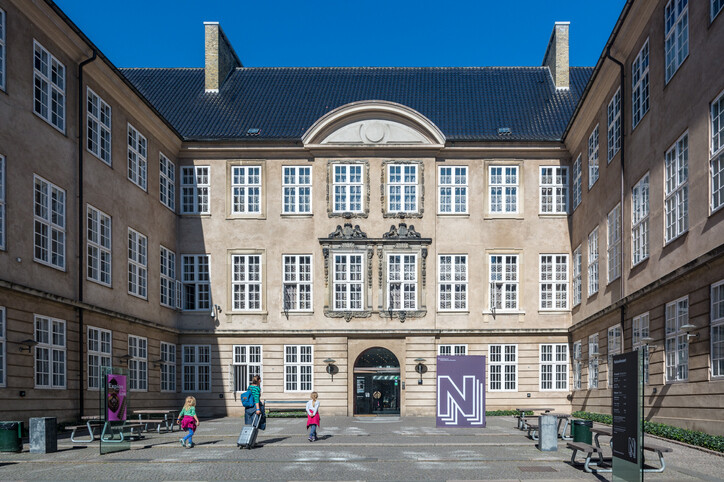 Learn the history of Denmark and how the country came to be through exhibitions from the stone age, viking age, middle ages, renaissance, and more. You can even follow the history of Denmark from 1660-2000 in the "Stories of Denmark" exhibition. The National Museum is located in the Princes' Palace. More on The National Museum of Denmark.
7. Rent a Bicycle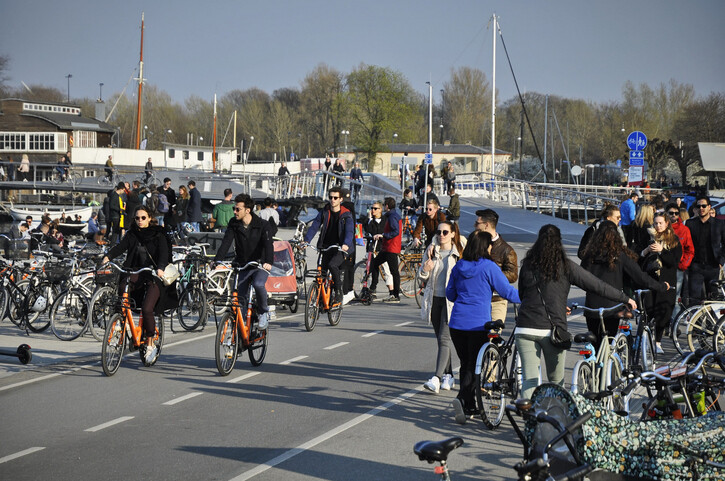 In Copenhagen, almost everyone rides a bike. Copenhagen is known for being the world's best city for cycling. Almost half of trips to school and work in Copenhagen are by bike. There are multiple options for bike rental in Copenhagen. There are also bike tours around the city. View the city as locals do and rent a bike.
8. Christiansborg Palace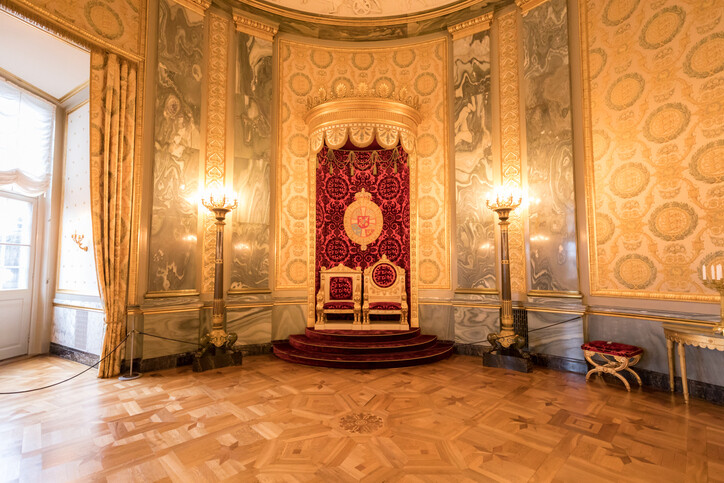 When the Danish royal family is not using the palace you can take a tour. Christiansborg Palace houses the offices for Denmark's Supreme Court, the Prime Minister, and Danish Parliament. More information and Christiansborg Palace hours.
9. Bakken Amusement Park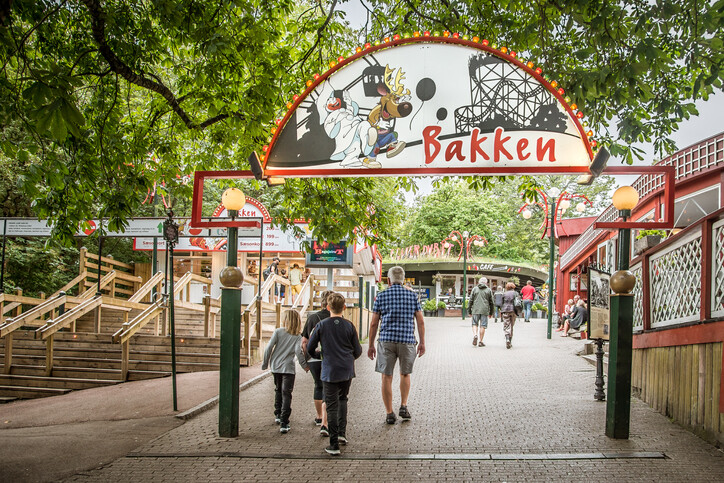 Founded in 1583, Bakken is the oldest operating amusement park in the world. This amusement park nestles in the woods has entertainment for both adults and children. It is a mix of rides, amusements, pubs, restaurants and live music. Entry is free. You can buy wristbands and fun cards at the entrance or online at the Bakken website before you go.
10. Botanical Garden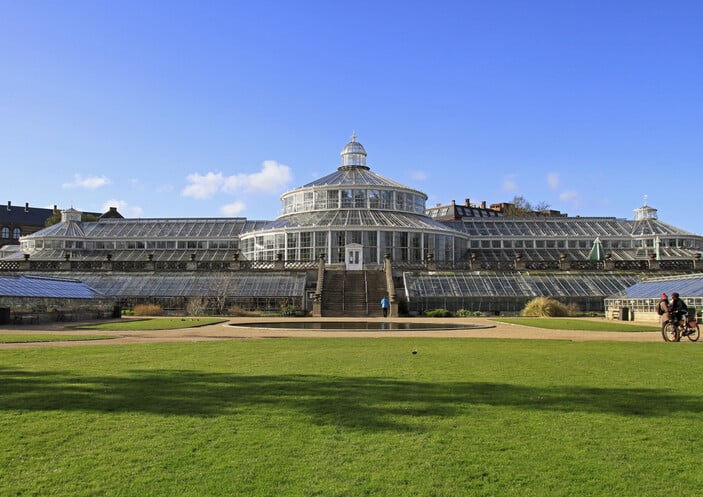 The botanical garden is known for its historical glass houses dating back to 1874. This garden is open to the public. It is home to 13000 plants. Some plant species over 200 years old. There is a newer butterfly house that opened in 2018 and a "cool" arctic species greenhouse with air conditioning that replicates the polar environment.
There is much more to do in Copenhagen than what is listed here, but this top 10 list of things to do in Copenhagen will get you started. You may also want to check out one of the many bike tours, pub crawls, walking tours and more that you can and should schedule before your visit to Copenhagen. Touring with local guides can also give you a little more insight into what it's like to actually live in Copenhagen. You just might fall in love and decide to make a move to Copenhagen as Denmark continues year after year to top the lists of the best places in the world to live.