From Schumacher Cargo,
International Automobile shipping experts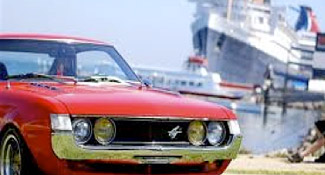 Dear Client,
Welcome to Schumacher Cargo Logistics Inc.
We have just sent you your official Shipping Instructions reference number. This SI# will be an important piece of information from now on as we proceed with your shipment. You will need it as a reference when contacting us for updates or information.
It will also be needed when using our online tracking system. For a tutorial on how to use the online tracking please //click here or ?>download the PDF version.
Important
You are shipping out of the port of Miami to your final destination. We may use Port Everglades/Miami or Jacksonville depending on the service required or the final port of destination. This will be indicated on your Booking confirmation and also on your final Bill of Lading once the shipment leaves the port.
Please take time to read the following information as it will assist us in expediting your file and making it ready for shipping as per your chosen service.
If you are a US citizen and are shipping in your name, you will need to provide an EIN no as a valid ID for customs clearance. Please read this carefully for more information.
These are the instructions and documents required if shipping from the port of Miami Florida:
Original title: All vehicles leaving the USA must be accompanied by an original title (must reflect clients name or be signed over to new buyer).
Bill of sale: If you have recently purchased the vehicle an Original Bill of sale is required unless buyers name is printed on title as first time buyers.
NOTARIZED EXPORT POWER OF ATTORNEY: Download and complete as per below.

EPOA is required for each vehicle along with one of the documents listed above that applies.

Signed (BLUE INK) by purchaser shown on title and bill of sale.

If client is not in the USA or the country they reside in is not on the list of countries acceptable to Customs Border Patrol. Client then must have it notarized by US EMBASSY.

ALL EPOA'S must be accompanied by a CLEAR VALID ID, recognizable picture ID of person signing.

If client uses their passport as ID for the notary while physically in USA, it MUST be accompanied by copy of Visa with Entry & Exit stamps and/or copy of I94 immigration document.

When the new owner shown on the title appears as a company, the following must be obtained:
A Statement on that company's letterhead, showing that the person signing occupies a position or is employed by the company and is authorized by that company to sign and do whatever necessary to export vehicles from the USA. The statement/letterhead MUST be notarized in the state/country of origin.

MSO – (manufacturers statement of origin) – new vehicles/bikes/dirt bikes/ ATV's w/out title can be cleared with an ORIGINAL MSO. (Must be signed off to buyer & bill of sale linking buyer to MSO
If the vehicle is a salvage unit, an original salvage title/Certificate of destruction must be provided and signed off to buyer along with bill of sale.
If a vehicle does not have a title due its age, a valid registration is needed: We will need both the valid registration, bill of sale & a letter from DMV stating why the vehicle is not titled.
Financed vehicles: If the vehicle is still under finance, we require 3 notarized copies of the title (front & back). 1 notarized authorization letter permitting client to export. These documents are obtained from the finance company.
Dirt bikes/ATVS: An MSO or title is required. If neither document are available due to their age. Then an original notarized bill of sale stating that they are "not for public road use" will be acceptable.
Race cars: require original notarized bill of sale, photos of the vehicles VIN# & photo of actual vehicle.
NOTE:
Please ask your customer service representative if you have any questions in relation to documentation as this can delay the shipment of your vehicle. Once we have the vehicle in our possession and have been provided with all necessary documents as listed above, we can clear customs and pass your file for consolidation into the next available container for shipping to its final destination.
If a client is military and is currently financing their vehicle, they will need to provide above docs along with a copy of their military orders.
You can download the PDF version of all the above information here.
Shipping Vehicle to Australia
If you are shipping your vehicle to Australia, please follow this link which will assist you with your import approval which is required before shipping from the US. This usually takes 3-4 weeks depending on the time of year and application needs to be done by you, the client.
Roll On Roll Off
If you are shipping ROLL ON ROLL Please follow this link for specific information regardin your shipping process and useful tips to help speed up the process.
Windshield Label
If you are delivering your vehicle to our warehouse in Miami, Florida, please download the following windshield attachement and write your SI# clearly on it and place on your dashboard so our receiving personell can identify your cargo upon arrival.
Escrow Service
If you require an escrow service and would like us to assist with the transaction between you, the buyer, and the seller of you new vehicle, please follow this link for more information or ask your sales person to explain this service in more detail.
We want this shipping experience to go as smoothly as possible and we will endeavor to make it so. Your assistance is paramount in the early stages so we can get the file ready for operations to consolidate.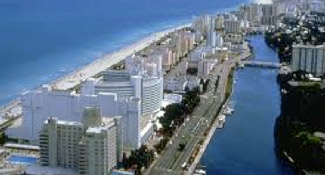 Frequently Asked Questions
Again, if you need more information on this or any other topic in relation to your shipment, please do not hesitate to ask your sales person or dedicated customer service representative. Please feel free to explore our website to discover additional information you may need during this time.
…from the SCL Export team!!!