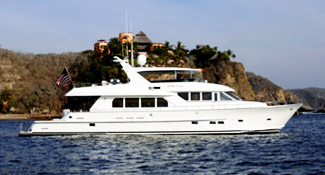 We've just received your quote request.
One of our maritime export specialists will reach out to you via email within the next 24hrs with a customized and competitive rate for your specific needs.
If you'd like to discuss your options in more detail, you can contact us at 1800 599 0190 – (int) +1 562 408 6677 or email [email protected] and we can assist you with any questions you may have in relation to your upcoming shipment.
Please remember! If you have a specific time frame for getting your boat or yacht, please make sure you let your salesperson know.
This way, we can make enquiries regarding space and availability on specific vessels that can accommodate the size of your boat.
Smaller vessels can be loaded in containers depending on the full dimensions using either a trailer or with a cradle which we can supply.
Our Loading Procedure

What Sets Schumacher Apart
We have more than 30 of experience shipping boats, yachts and other watercraft
Transport from anywhere in the US
We will arrange to load your vessel and provide all the necessary pre-shipping preparations including tarp and wrap if requested and customs clearance
State of the art industry software which facilitates up to date tracking of your boat and standard notifications during the shipping process
Customer service representatives who will assist you at all times whenever you need updates and/or assistance with your shipment
A worldwide network of agents who understand the requirements of boat and yacht transport, which is a crucial element in the whole proces
How long does it take to ship my Boat?
For smaller watercraft, we have containers leaving every day to most destinations worldwide. For larger boats and yachts, we usually utilize the best Roll On/Roll Off or Lift On-Lift Off service offered at your destination port.
We can dismantle towers/windscreens/ and trailers if need be and will try to reduce the overall dimensions of the unit so the rate will be as competitive as possible. We also have power washing facilities on site.
Once we have made the booking, we will return your cargo to the port of departure. Depending on the destination, it generally takes anywhere between three to four weeks on the ocean.
These are approximate guideline time frames which should be discussed in more detail when making your booking. Some destination countries have longer sail times.