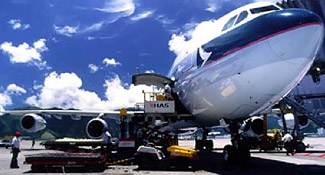 We've just received your quote request to transport your air freight shipping needs using our air freight service.
One of our air freight specialists will reach out to you via email within the next 24hrs with a customized and competitive rate for your specific needs.
If you'd like to discuss your options in more detail, you can contact us at 1800 599 0190 – (int) +1 562 408 6677 or email [email protected] and we can assist you with any questions you may have in relation to your upcoming shipment.
Remember! If you have a specific time frame for your cargo arriving, please make sure you let your salesperson know.
This way, we can try to accommodate space for your shipment on the next available flight as we know that you may have certain requirements or requests regarding your goods.
What Sets Schumacher Apart
Over 30 years of experience in international air freight handling and forwarding.
Direct contracts with all major Airlines to ensure as many options for your needs.
Pick up from anywhere in the US and Door to Door or Port to Port services available.
Customer service representatives who will assist you at all times whenever you need updates and/or assistance with your shipment.
Whether there is a need for consolidated or direct air service, our professionals are ready to route your goods to or from almost any point in the United States.
We utilize premium carriers with established routing. Many different options are available for the most competitive and reliable air freight forwarding service.
Our Air Freight Services Include:
International air freight shipping
USA domestic air freight shipping
No weight or size restrictions (subject to aircraft)
Clear transit time statement
Tracking services
Wheels up customs clearance (Subject to destination)