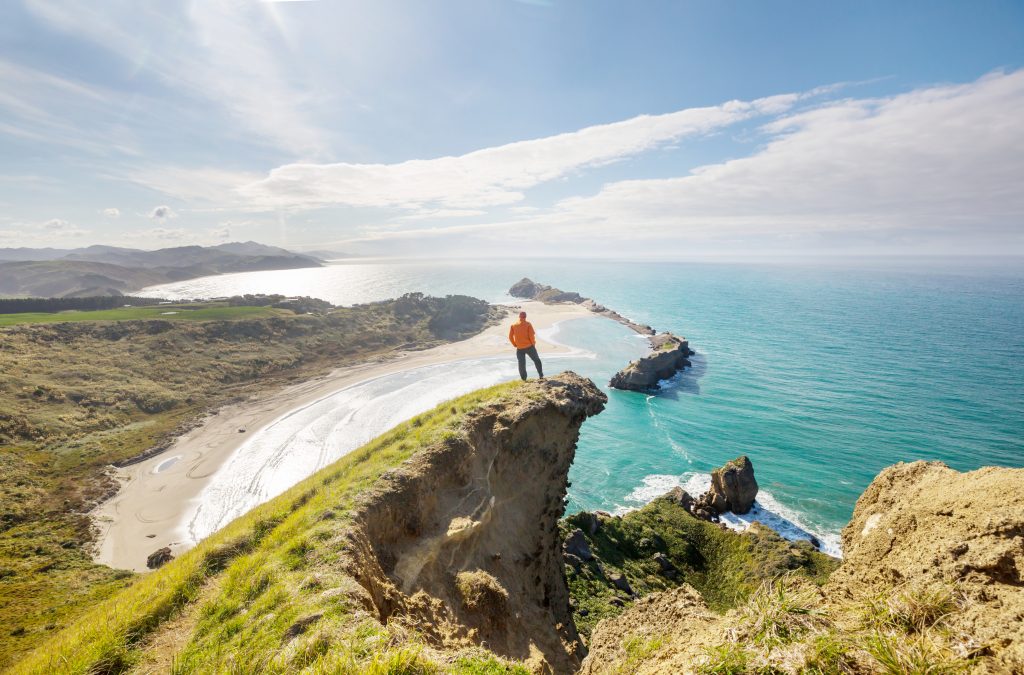 Congrats! I can say definitively that you have picked a great new home. New Zealand is one of those countries that will astound you in ways you didn't even know were possible. If outdoor sports and activities are your cup of tea then you will feel right at home in this land of extreme adventures. If soaking up natural beauty and culture is what floats your boat, then you will be a happy sailor.
Whether you are checking out the culture in windy Wellington or cruising the fjords of Milford Sound, New Zealand will keep you entertained all day long.
Moving to a new country can sometimes be stressful if you aren't prepared, but you are in the right place! In this guide we will walk you through some of the things you will need to know in order to have as smooth a transition as possible.
Often when people move to a new country they have questions surrounding such areas as:
What visa do I need to apply for?
What is the cost of living in New Zealand?
What are the best things to see and do in New Zealand?
How do I move my belongings to New Zealand?
New Zealand visa options
If you are considering moving to New Zealand, the first decision you need to make is what type of visa you will apply for.
If you want to only live there for a year so that you can travel around the country and stay longer than the 90 day tourist visa allows, consider applying for a Working Holiday visa. There are age limits for this visa, with the maximum age for application being 35, but it's a great option for those who just want to make a temporary move or who want to see what it's like to live there before making a more permanent move. This is also the cheapest visa option.
If you've been offered a job in New Zealand, you will need an Essential Workers visa, which allows you to live and work there for up to 5 years. There is no age limit on this visa.
A Work to Residence visa allows you the opportunity to live and work in New Zealand with the ability to apply for residency if you continue to work for your employer for at least two years. These visas are offered to people who are skilled workers in certain fields or who have been offered a job with an accredited employer. The age limit for this visa is 55 years.
Another visa option is the Skilled Migrant visa. This is a visa that will let you stay in New Zealand indefinitely if you have been offered a job and you have the skills, qualifications, and experience that New Zealand is looking for. The upper age limit on this one is 55 as well.
There are other visas worth looking into as well, such as: an investment visa, a student visa, or a business visa.
You can find out more about how to apply for a New Zealand work visa here.
The cost of living in New Zealand
New Zealand is an incredible place to live, work, and travel, but it is also one of the most expensive countries in the world to live in. Jaw-dropping beauty and incredible outdoor adventure opportunities don't come cheap and while living in New Zealand is absolutely worth it, the cost of living is definitely something you will want to make sure you've adequately budgeted for.
Expatistan lists the overall average cost of living for a single person in NZ at NZ$4212 a month. With the current exchange rate, that equals $2659 USD.
The estimate for a family of four is NZ$7699. The USD equivalent as of this writing is $4860 USD.
Sample New Zealand costs
Combo meal in a fast food restaurant: NZ$13
1 lb boneless, skinless chicken breast: NZ$7
Rent for a 900 sqft furnished apartment in an average neighborhood: NZ$2,681
(Something to keep in mind about rent in New Zealand is that rent is usually charged weekly, not monthly.)
Utilities for one person in a studio apartment: NZ $240
While living costs can be high, we think that you will find New Zealand to be more than worth it. And once you start exploring all that these stunning islands have to offer, you won't look back.
The best things to see and do in New Zealand
New Zealand has rightfully earned its reputation as the ultimate outdoor playground and that will be readily apparent when you arrive in the country. With glaciers to climb, glowworm caves to blackwater raft through, jet boats to ride (which were developed in New Zealand) and of course Hobbiton to wander through while letting your imagination also wander…there is no shortage of incredible places to visit in New Zealand. A few of our favorite places are listed below.
Here are some must-see places in New Zealand
Waitomo Glowworm Caves — rafting through the caves and admiring the glowing worms that look like twinkling stars against a night sky will be one of the most awe-inspiring things you've ever done. We highly recommend this unique experience.
Milford Sound — cruising the fjords here will leave you breathless. There's a reason why it's so high on every visitor's list.
Fox Glacier — located on the West Coast of the South Island of New Zealand is a glacier that can be visited via a number of different ways. You can take a free walk to near the base of the glacier. You can go on a paid, guided tour. You can take a scenic helicopter ride over the glacier, or you can even opt to land on the glacier. Franz Joseph Glacier is also in the area. Be sure to read up on both glaciers, as well as weather conditions before visiting either one.
Wai-O-Tapu — while the area might not smell the best, it's an incredibly fascinating place where you can see geothermal activity happening all around town. It's not uncommon to see steam rising from the streets or even from people's backyards. Geysers and mud pools abound. Locals might even be willing to share with you the best free places to visit natural hot springs. Just don't enter any springs or pools on your own without knowing that they are safe. People have been scalded to death in New Zealand by accidentally entering hot pools that were boiling at extreme temperatures.
Hobbiton — even if you haven't seen the Lord of the Rings, you will still enjoy taking a tour of this retired movie set. It's also a great place to snap selfies with hobbit holes!

We could turn this post into an entire travel guide if we listed all of the fabulous places that New Zealand boasts, but this list will get you started as you compile your own bucket list of New Zealand experiences.

The best way to move your belongings to New Zealand

When you are ready to move, you want to know that your possessions will be treated carefully as you send them into the unknown on their journey to their new home.

We at Schumacher Cargo Logistics understand this and we are here to help! With over 40 years of experience, we are experts at getting your goods safely to your new home. From vehicles to your entire household, we can ship your belongings door to door from the US to anywhere in New Zealand. Your peace of mind is essential when it comes to such a big move, and we are here to make the entire process easy as pie. Contact us today to find out how we can help you or fill out our online form to get a free quote.