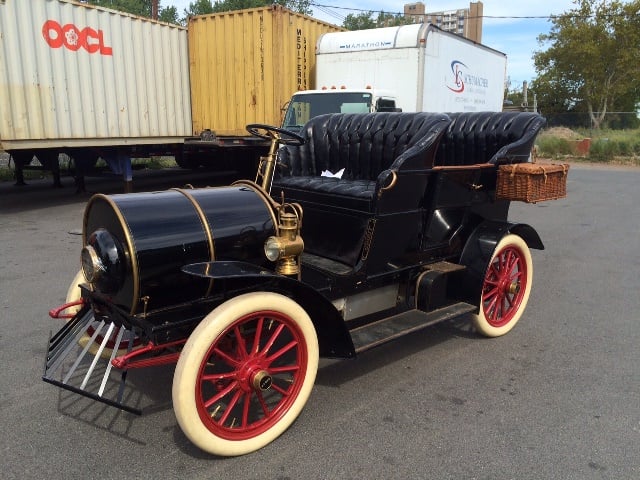 Over the years, we've shipped some pretty amazing automobiles and we are currently in the process of shipping a 1904 Grout Steam Car to Holland.
You make be wondering what makes this a particularly special shipment. Well, for starters Grout Brothers Automobile Company only made cars from 1900-1912.
They had a small footprint in the overall auto industry over the course of the last 100 years but they actually specialized in steam powered automobiles.
Nowadays, it's not only hard to find these Grout steam cars it's almost impossible to find one in this type of condition.
Spotting one of these is like spotting the elusive Chupacabra. No one actually knows the exact number of these that are left.
Grout Steam Car Brief History
The 1904 touring model is a two person compared with some of the earlier models like the 1903. As mentioned above Grout Brothers was in business from 1900-1912 and were headquartered in Orange, Massachusetts.
This car features a two cylinder steam powered engine and puts out a whopping 12hp and comes in over two thousand pounds. That's roughly the equivalent to the output of a 420cc Craftsman mower but 4 times as heavy!
Obviously we've come a long way but it still is a piece of engineering gold! For anyone looking to learn more about the Grout Brothers and their automobiles check out this article from Hemmings.