Schumacher Cargo Logistics is celebrating our website's 21st anniversary. Back in 1998, Schumacher jumped into the digital world and created our website. We've had the chance to try many site designs over those years. Today, we'll take a look back at all of these designs from our long history on the web. Also, stay until the end for a look at our newest design.
A Trip Back to 1998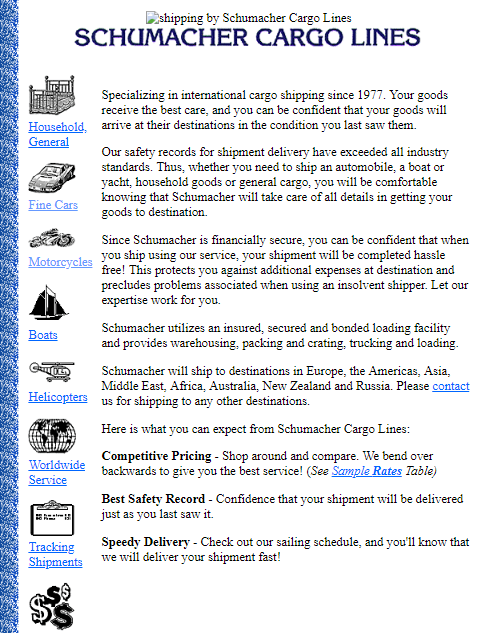 After beginning business in 1977, we launched the first version of the website in 1998. Eventually, the creation of this website would lead the way for the future changes and designs. Interestingly enough, most of the main services are the same, although there have been many improvements over the last 21 years.
The Designs of the Early 2000s
Throughout the 2000's, SCL made many changes in both location and website. The framework for the website used today was created during this time.These changes added many features to the site, allowing users to get more information for their shipments. Features like live chat, tracking, and online payments were added to further increase convenience for people. International shipping can seem daunting if never done before, so we needed to make sure people were properly informed. These websites accomplished their goals and users appreciated the clarity.
Moving to the Current Design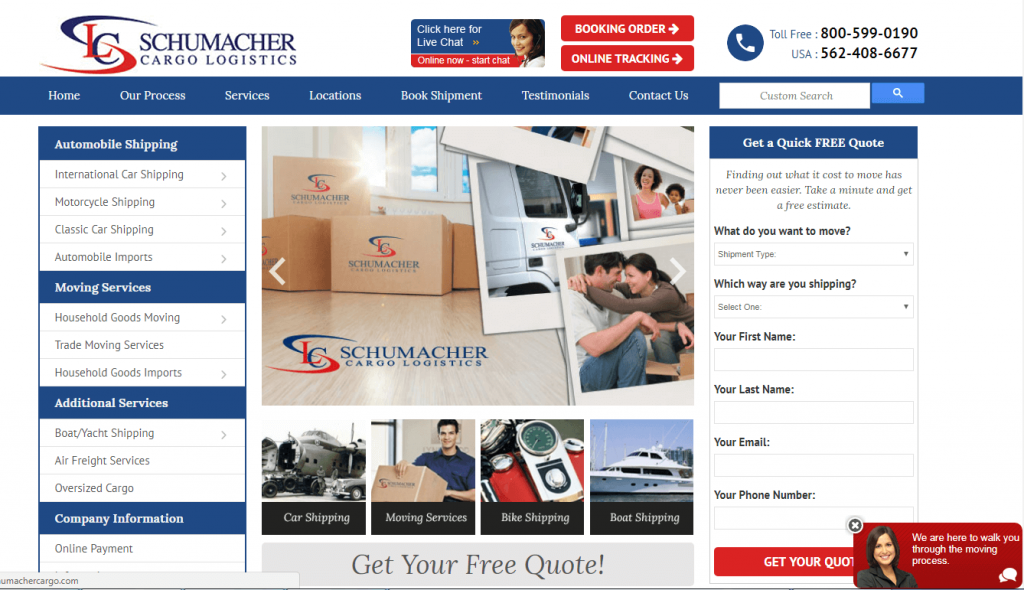 With our current design, we've been using the present framework since 2011. There is a vast amount of information built over the last 21 years. Navigation consists of both drop down and flyout menus in order to direct users to the right info. In this layout, users have access to tons of information really quickly. For the last 8 years we've used this design framework, and in 2019 we're redesigning it.
New Site Design in 2019
Once the website launches, you'll actually be reading this blog in the new design.
Our new design consolidates the large volume of information from the last 21 years and make it easier to navigate. Rather than showing tons of menus, we wanted users to be able to navigate without being overwhelmed. Each commodity has its own mega menu so users can get the relevant information for their particular shipment. Overall, the user experience should create a simple and clearer browsing session.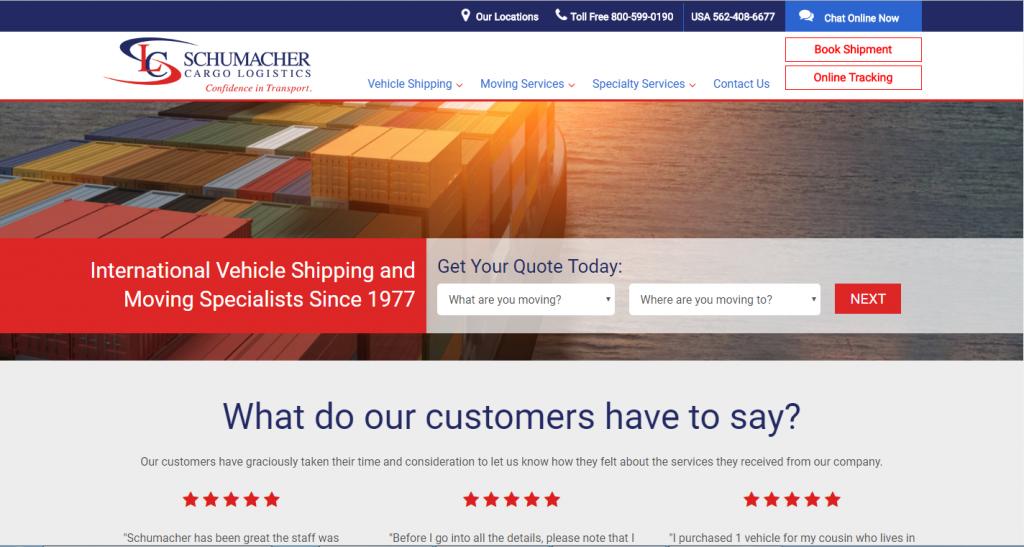 About Schumacher Cargo Logistics
Schumacher Cargo Logistics, Inc. was founded in 1977 and is an international vehicle shipping and moving company. Whether you are moving automobiles, motorcycles, boats, household goods shipments, or general cargo, you will be comfortable knowing that SCL will take care of all aspects of your relocation needs. For more information on our auto transport and international shipping services contact us today.