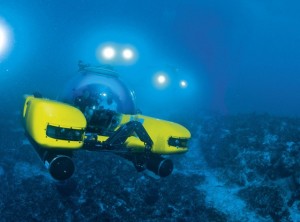 So we've recently decided to embrace our exploration side and take to the open seas…well…not quite but almost. Here's an up update on our recent endeavor!
Schumacher Cargo was among several companies contacted by a US based world class underwater exploration company to provide rates to ship two Triton 1000/2 submarines and containers with parts and accessories from Spain back to the USA.
Our very own import specialist Filip Michelet prepared a detailed programme for the logistical move and provided comprehensive quotations for airfreight, ocean freight FCL and ocean freight RORO services. Fortunately for us, Schumacher Cargo was selected as the top company both for pricing and customer service provided.
This was just the beginning, now the real work started. The private chartered vessel from the marine explorers had an engine failure in European waters and was berthed at the Barcelona Port.
We were requested to airfreight one of their highly sensitive Triton 1000/2 submarines as soon as possible back to the USA so it could take part in the next expedition already scheduled. We also organized the 2nd submersible to be loaded onto a MAFI and shipped via RORO service from Barcelona. Roll-on Roll-off is quite common when shipping boats and watercraft overseas.
Additionally we delivered a 40' high cube container that was loaded full with parts and accessories. This all had to happen at very short notice.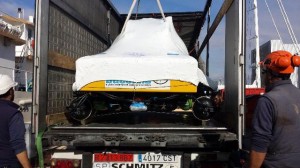 Thanks to the teamwork of Filip and the import department, we were able to organize and complete the arrangements flawlessly and in conjunction with our partners in Spain, AM Cargo.
The first Triton submersible has already cleared US Customs and has been delivered to our client all within the scheduled time frame. It will depart shortly on its next underwater exploration voyage.

This is another example of the various types of complex and challenging shipments that we handle on a regular basis. We hope you enjoyed the voyage and if any out of the ordinary shipments ever come up, you know who to call!