Traditional Samoan Foods and Recipes
Planning a move to an exotic place like Samoa? Does the idea of living amidst the beautiful Samoan islands excite you? Dreaming about indulging your taste buds deep into the traditional Samoan foods?
Finding information about Samoan foods, the traditions, Samoan culture and overall experience is something you should definitely read and get acquainted with prior to the move.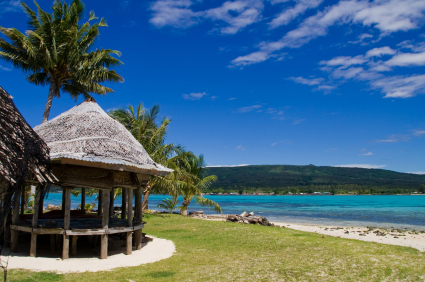 No matter what kind of appetite you hold, or what your preferences in food are, moving to Samoa is bound to take you through a major shift in what you can digest and what you cannot. Different foods have a variety of influences that ultimately cultivate into a specific taste and become the identity of that particular dish.
It would be better to get a feel of how people in Samoa go about their cooking practices, particular dishes and recipes which are unique to Samoan foods and most importantly what awaits you on a dinner table in Samoa as compared to what you might be munching on now in the US.
Samoan foods are flexible in nature, by which it means the ingredients are versatile, something which can adapt locally. Roasted chicken, chop suey, pudding and soups are a familiar sight on dinner tables. Traditional Samoan foods include taro, green banana, fish, chicken, roasted pig, banana cakes, fruit poi drinks and much more.
Below are some easy recipes which you can try at home and get your lips smacking about the taste and the feel of a traditional Samoan dish. Meanwhile, let Schumacher Cargo take care of the moving process, while you enjoy these delicacies.
Traditional Samoan Chop Suey (Sapa Sui) (6-8 Servings)
What you need:
Mung beans (250 grams)
Noodles (1 glass)
Oil (2 tbsp.)
Onion (1 large, diced)
Garlic cloves (2-4, crushed)
Ginger root (1 tbsp., freshly grated)
Mincemeat (300 grams, beef/chicken/pork)
Soy sauce (2 tbsp. and ½ cup)
Water (2 cups)
Ketchup (2 tbsp.)
Veggies (2-5 cups)
Stock powder (1 tbsp., vegetable/chicken/beef)
Cooking Steps:
On medium heat fry onion, garlic and ginger in a large pan
Add meat. Stir for 2 minutes to fry so it does not burn.
Add water and soy sauce to cover the meat almost completely and let it simmer
Get the noodles ready and snip them to make them short
Add noodles and 1 cup of water
Add remaining ingredients to make it look soupy
Let is simmer for 10-15 minutes and stir on medium heat
You can now serve the content as is.
Here is another delicious recipe, a custom Samoan meal created by Rachel, our Samoa international shipping expert.
Faiaai Pilikaki
Ingredients:
3 cans of mackerel
onion
2 cans of coconut milk
1 tsp of salt
2 tsp of mayonnaise
2 bags of spinach
Cooking Steps:
1 pan
Open cans of mackerel and dry them out
Chop the onions
Mix the mackerel with coconut milk, salt, onions and mayonnaise
Add 1 bag of spinach in the pan
Pour the mackerel mix on top of spinach
Top with the other bag of spinach
Bake in oven for 20 minutes (350 F)We normally eat this with green banana or taro.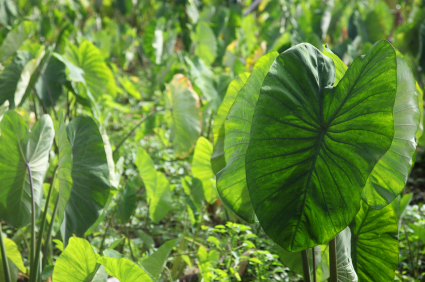 So did these Samoan recipes invigorate your taste buds and made your mouth water? Bet it did! With excellent moving services at your doorsteps you not only get the best of our expert staff but we also make sure you get to know more about your destination location.
So what are you waiting for? Samoa islands and Samoan foods are waiting for you to embrace them and we, at Schumacher Cargo will make sure it's a pleasant ride for you!
Request a free online overseas moving quote or call us at 1-800-599-0190, and we will get you going on your international move to Samoa!