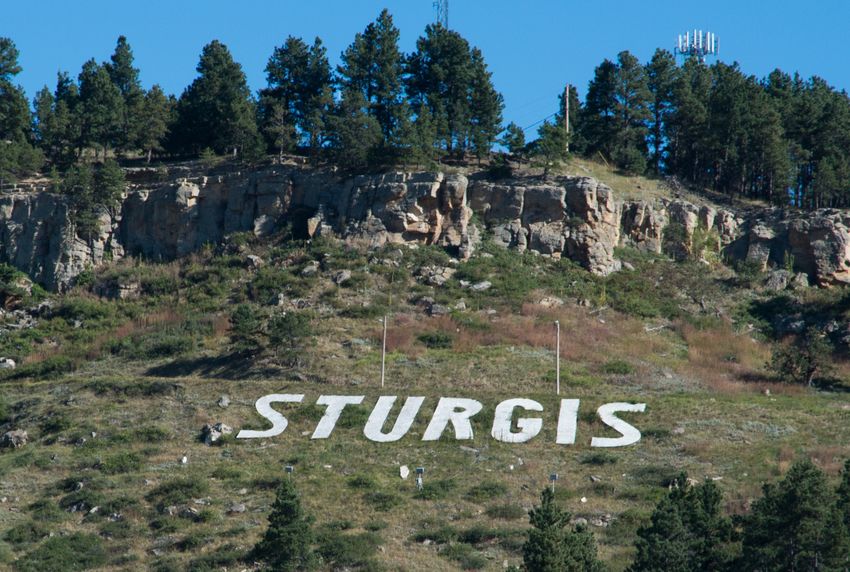 The #1 must-do for any North American motorcyclist is the Sturgis Motorcycle Rally, held annually every first week of August in Sturgis, South Dakota. The 2017 rally will be the 77th rally, held August 4-13. Located on the edge of the Black Hills National Forest and just northwest of Rapid City, the rally offers a chance to connect with other riders, get a taste of the American West, and fulfill the dream of being part of a motorcycle gang. Vendors will set up shop along Sturgis' Main Street and show off their inventory of gear, bikes, and other motorcycling necessities. The rally also hosts races, bike shows, and concerts from A-list musicians.
Things To Do
Music
The party doesn't stop at motorcycles. Sturgis is proud to host rock legends like Ozzy Osbourne and Lynyrd Skynyrd among other favorites on the Rally's set list. Here's a current breakdown of the week at Buffalo Chip Campground:
Friday, Aug. 4, and Saturday, Aug. 5: Dirt Riot Off-Road Races
Sunday, Aug. 6: Shinedown, American Flat Track Sturgis Buffalo Chip TT Races
Monday, Aug. 7: The Doobie Brothers
Tuesday, Aug. 8: Lynyrd Skynyrd, Blackberry Smoke
Wednesday, Aug 9: Ozzy Osbourne, Pop Evil, Street Drag Invitational
Thursday, Aug. 10: Blink-182, George Thorogood and the Destroyers, Doug Danger's Rattlesnake Jump
Friday, Aug. 11: Alter Bridge, AMA Supermoto
Saturday, Aug. 12: AMA Supermoto
Group Rides and Highways
There are plenty of group rides available on the Sturgis Rally website, or the lone traveler can ride highways like Iron Mountain Road, Vanocker Canyon Road, the Wildlife Loop, and Spearfish Canyon.
15th Annual Sturgis Mayor's Ride: Limited space available, so book fast! The Sturgis mayor will host this annual ride on Monday, Aug. 7, and all proceeds benefit the local emergency services. The ride takes you to the best of the Black Hills, stopping for lunch at Custer State Park. Participants will receive a limited edition Jack Daniels decanter signed by the mayor, a T-shirt, a Mayor's Ride pin and other items from sponsors. To celebrate this being the 15th year for the ride, all participants will be entered into a drawing to join the mayor as a VIP guest for a pub crawl the following night.
Carey Hart's Good Ride: A "social spin on the traditional motorcycle charity ride," the Good Ride will take place on Sunday, August 6. Proceeds from this ride go to the Infinite Hero Foundation, an organization that helps veterans dealing with mental and physical issues after returning home.
Ride with a Local: For those who are new to the Rally or who just want a taste of the local flavor, this free ride will go through the best back roads and places in the Black Hills. There are two chances to ride, on Friday, Aug. 4, and Wednesday, Aug. 9, and it is expected to last five hours, including lunch and rest breaks. Lunch is not included in the ride. Spots are limited to 25 riders per ride, and itineraries and maps are included.
Other Highlights
South Dakota is full of hidden treasures. Local sightseeing includes Mount Rushmore, Deadwood, and Devils Tower in nearby Wyoming. Take advantage of the surrounding beauty and fun while you're in the area.
Badlands National Park: get a glimpse of Mars without actually visiting another planet. The Badlands offer other-worldly landscapes of buttes and valleys, deeming it a "bad" place for the pioneers to travel through with their wagons.
Needles Highway: If you love the excitement and adrenaline of twisting roads and narrow passes, the Needles Highway is a must. The towering granite spires lining the highway give it its name, and the highway lies in Custer State Park, offering a chance to visit another incredible South Dakota must-see.
Sturgis Bar Scene: Sure, riding is what you want to do during the day, but what can you do once the sun goes down? Downtown Sturgis is home to plenty of saloons, bars, and pubs to give you a good time. Join the annual Sturgis Mayor's Pub Crawl, or plan your own through Iron Horse Saloon, Knuckles Saloon, and Broken Spoke Saloon.
Where To Stay
Hotels, campgrounds, and other 300+ vacation rentals are available for lodging. Private homes to rent or vacation packages to purchase are also available. Find your home away from home here. Most lodgings are open year-round and can host individuals, families and larger groups.
Don't Wait Too Long!
The 77th Sturgis Motorcycle Rally is less than 90 days away, so start planning your trip now! Schumacher Cargo Logistics is prepared to get your bike there safely.
Thinking of Making the Trip from Overseas?
Check out our page on importing motorcycles and vehicles into the USA. If you have any questions you can give us a call or reach out to us on Facebook and Twitter.