There are many reasons for living in Greece as an American. Ultimately, it offers a great experience to both expats looking to retire and returning to a home country. Greece is known for its rich cultural history as well as one of the best countries to relax. However, there are pros and cons of living in Greece vs USA to look at first. Not all aspects of life will be the same as America and it is worth it to compare the differences.
Check out our article on the pros and cons for differences living in the Greece below!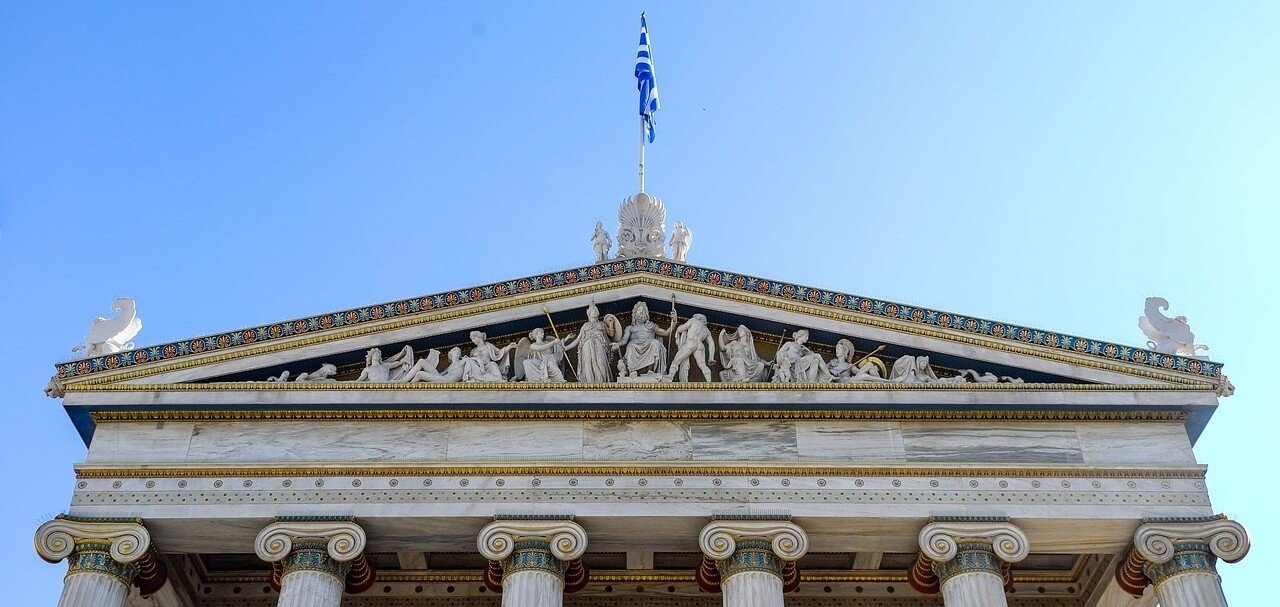 Disclaimer for Living in Greece: Pros and Cons
One disclaimer to start with is that there are differences in living all throughout Greece. Living in Athens, will be different than living in Mykonos, Piraeus, Santorini, etc. For this reason, the differences between Greece and USA are broad and may not apply to every area in the country.
Pros of Living in Greece
There are many pros when living in Greece vs the USA. The fact that there are so many American expats living in Greece right now should be a testament to that. Here are some of the things that people choose as pros compared to the states.
Low Cost of Living in Greece
The cost of living in Greece is one of the major selling points. It is one of the lowest in the EU, where almost everything is cheaper. If you come here with a remote job or a retirement pension, your money will stretch further than in the USA. This does present an issue if you work locally, as salaries also reflect the lower cost of living.
Incredible Food
Greek food is know for it's incredible health properties and freshness. With a major component to dishes being olive oil, tomatoes, and yogurt, Greek diets are supposedly why many people live so long there. Almost every ingredient can be found fresh and grown locally. You can find these quality ingredients at almost every restaurant and store. Some have said that there is little diversity in the type of food, though there is a large range of different Greek foods.
Robust Weather and Seasons
Many people write in about how much they enjoy how the seasons change in Greece. As the months move, people can actually see the seasons shift gradually rather than a sudden switch. The Mediterranean weather keeps the temperature warm and sunny, though the summers can be a bit hotter. Though the heat is avoidable with by taking a trip to one of the local islands and beaches the country has to offer. The winters are mild where the sun will still be shining, though it does get pretty cold.
One of The Longest Lasting History
One of the biggest pros Americans choose as the reason to live in Greece is their lasting history. America's history only spans around 300 years, while Greece still has standing buildings from the BCE. There is so much to see that an expat could spend years there and not see it all.
---
Cons of Living in Greece vs USA
Unfortunately, there are also cons when living in the Greece vs the USA. When living here, many Americans have experiences that are unappealing and detract from the overall experience. We've listed some of the many cons expats have told us they experienced while staying here.
Small Language Barrier
There is a small language barrier in Greece for Americans. Almost all people in Greece speak Greek, while some also speak English. If you aren't going to live in one of main cities like Athens, the English speaking rate goes drastically down. We definitely recommend brushing up on some Greek before coming to live here.
Employment Issues
If you are plan on living here before employment you may have a hard time. Many spouses of expats try to look for work, but struggle to find jobs in Greece that meet their skill sets. This is made worse by the fact that speaking Greek is usually a necessary skill. People retiring in Greece don't have to worry about this issue, though it does end up being a big problem for some. If you learn Greek while living in Greece, this issue becomes much easier.
Expats Still Pay US Taxes
Given that you are an American expat in Greece, you still have to pay income tax to the USA if you have a job here. You can get rid of your US citizenship and become an Greek citizen, but that is a drastic way to avoid this. Most expats pay the taxes to both countries as many want to return in the future.
---
Want to Live in Greece
With the pros and cons of living in Greece, there are definitely reasons to move here. Even though there are downsides, nowhere is perfect. Greece has had a large influx in Americans living there for good reason.
If you are moving or thinking about moving, we at Schumacher Cargo Logistics can help you out. With over 40 years of experience, SCL is a premier moving company. From cars to full households, we can ship your goods door to door from the US to anywhere in the country. There are definitely more differences between Greece and the US, but we'll let you experience the rest while you're there.
To get started fill out our Online Quote Form and read our guide on moving to Greece.