What are the most popular overseas transport methods for over-sized items?
Oversized cargo international shipping usually means any vehicle that cannot fit inside a 40' container due to being either too long, too high or too wide for the standard shipping requirements.

This cargo can consist of the following types of commodity:
Machinery
Motor Homes
Trailers
Trucks
Light aircraft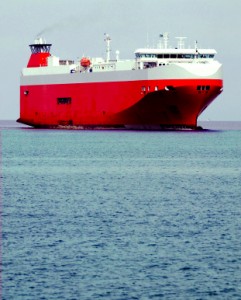 Below are the most popular types of oversized cargo international shipping.
Flat Rack Shipping Method
One way is to load the over-sized item on a flat rack. This effectively is a container without walls or a roof. We usually load motor homes, trucks, boats, and large machinery in this way.
All the cargo has to be flush loaded on one side and be no wider than 104" and under 12' in height.
Flat racks as they are called, are usually loaded last on the top of the ship. This means cargo loaded this way will be exposed to the elements during the transit time on the ocean.
For long sail times, newer cargo such as RVs or motor homes, or boats etc, we shrink wrap them to reduce the effect of salt-water damage.
Roll On Roll Off (RoRo) shipping method
Another method of international shipping for oversized cargo is Roll on Roll off.
This means when vehicles such as trucks/ motor homes and rolling traffic can be rolled onto the vessel and they are stored below deck. There is usually a 15' height restriction on the ramp going underneath the belly of the vessel.
RORO as it's called is a very popular way for moving vast volumes of new vehicles from manufacturing plants around the world to their destination markets.
Lift On Lift Off Shipping Method (LoLo)
Lift on Lift off shipping is used on vessels that have no storage in the hull of the ship and this cargo is craned on to the deck for blocking and bracing into position for the journey on the water. Static cargo and items that need crating fit this style of shipping and it is a also popular with non running vehicles.
Most steam ship lines have a combination of container service and either RORO or LOLO on each vessel.
For more information about shipping your oversized cargo overseas, please contact us at 1-800-599-0190 or submit a free shipping quote request online.