International Moving and Shipping from Virginia
Are you planning on moving internationally from Virginia and shipping your home with you? Since 1977, Schumacher Cargo Logistics has been a premier international freight and shipping company servicing Virginia. Whether you're moving back or relocating to a new country, Schumacher can take care of your shipment. Our goal is to take the stress out of the move and make the whole process simple and straightforward so that you can spend your time focusing on other aspects of your relocation. Read our guide below and choose Schumacher as your Virginia international movers for your next shipment.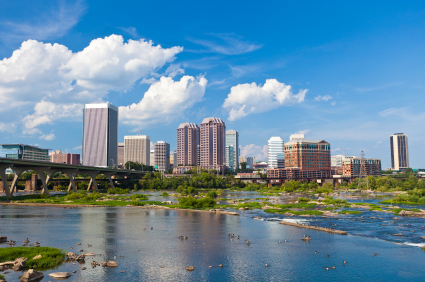 We have very competitive groupage rates for overseas relocation for you and your family's personal effects from anywhere in the USA to any city or major destination worldwide. Whether it is for business or personal reasons, one of the biggest challenges is finding a trustworthy international moving company in Virginia who will take the lead and orchestrate the move for you!
International Moving Services from Virginia
We can facilitate door to door moves from Virginia to your new home overseas. This means we handle all steps of the move, beginning to end. From packing and wrapping your goods to unloading them overseas, our services cover every step of the way.
Virginia Moving Services:
Full households, condo, or apartments
Partial ie. offices, secondary contents
Furniture
Antiques & heirlooms
Freight and cargo
Vehicles
Much more
How Much Does International Moving From Virginia Cost
The cost to ship internationally from Virginia depends on the particular details of the move. Some factors that affect the price are the volume and destination. For example a move from Virginia to the UK will be lower than to Australia. Because of this, our representatives create custom quotes for each shipment.
Get a quote for your international move from Virginia by filling out our Online Quote Form
How Long Does Shipping Internationally from Virginia Take
For the most part, the same factors that affect price also affect time. Once your goods are on the water, a general estimate is about 3-5 weeks to reach the country overseas. This does not include all the steps before and after the shipping portion. Our representatives will have a better time estimate once you begin the process and can best advise your timeline.
International Container Shipping from Virginia
The most popular way to move overseas from Virginia is through container shipping. We offer both consolidated and exclusive containers which each have their own benefits.
Consolidated Container
With consolidated container shipping from Virginia, customers share the space in a container. The benefit of this is our customers get the best value for their shipment since they only pay for the space they use. We offer consolidations to over 80 countries and have weekly sailings. In general, this service takes a bit longer as there is an additional consolidation period.
Exclusive Container
With exclusive container shipping from Virginia, customers ship their own 20 or 40 foot container. A reason people choose this over consolidations is that they have enough goods to fill up their own container. In this situation, there is no space to share. Another reason is that there needs to be better control of the shipping time. By shipping your own container, there is no need to wait for other customers to depart.
Major Cities in Virginia
Below our most popular origins in Virginia. Beyond those, we also service any state in the city. With SCL, we can facilitate your move no matter where you are in the state.
Popular Cities:
Richmond
Norfolk
Alexandria
Charlottesville
Roanoke
Choose Schumacher as Your Next Virginia International Movers
Schumacher offers all you need for a stress free international move from Virginia. With the best rates and over 40 years of experience, we look forward to getting your goods to their new home. Firstly, fill our our Online Form to start your next shipment today!
For more info on any of the above, call in at US: 562-408-6677 or Toll-Free: 800-599-0190
SCL Virginia International Mover Reviews