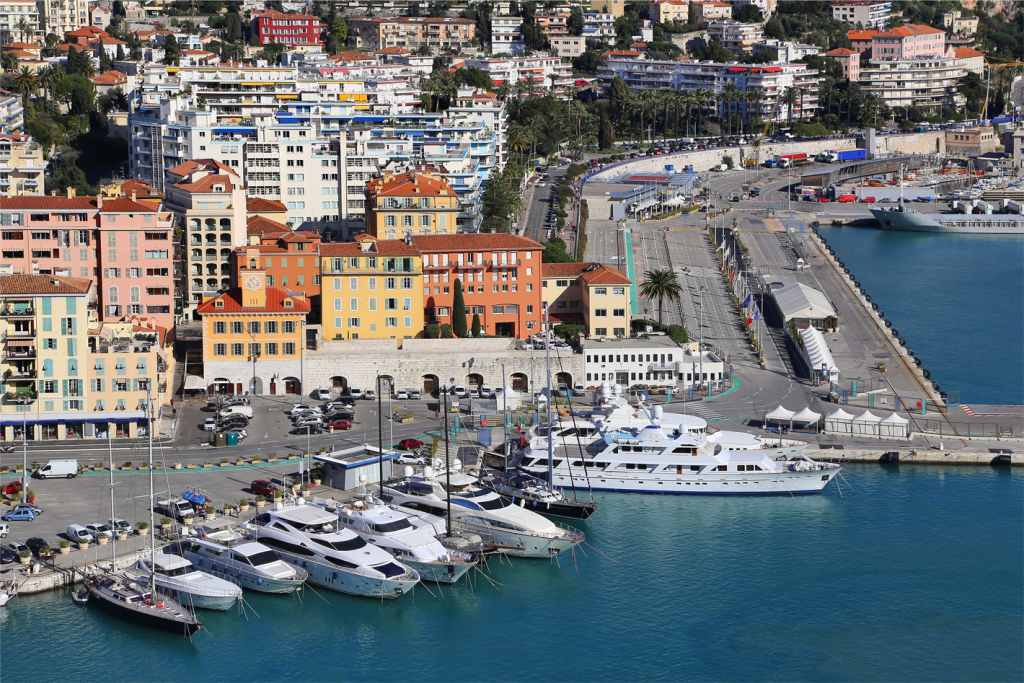 Who hasn't dreamed at some point of what it might be like to "accidentally" miss their flight home from France and just spend the rest of their days strolling around the City of Light while eating baguettes and brushing up on their high school French?
I mean, I don't blame you if you've considered it.
Paris continues to be high on travelers' bucket lists year after year, and for good reason.
But Paris isn't all that France has to offer, and if you've been considering moving there, you know that as well.
From the French Riviera in the summertime, to the Alsace region at Christmastime (hello, cutest Christmas markets I've ever seen in my entire life), and everywhere in between, France has no shortage of picturesque villages and medieval towns, gorgeous countrysides, stunning beaches and unique historical sites to keep you mesmerized for years to come.
If you are thinking about moving to France, je vous félicite! I won't try to hide my jealousy. France is a country that has charmed me every single time I have visited, and it continues to charm its millions of visitors each year. In fact, France still maintains its top-of-the-list ranking when it comes to the most visited countries in the world.
But visiting a country and moving to a country are two very different things. Moving to a country requires a bit more pre-planning than just jumping on a plane for a Parisian holiday.
Are you ready for the big leap across the pond?
Let's look at a few different factors to consider before you pack your bags and hop on a plane.
You will need a visa to move to France
What kind of visa you will need depends on how long you are planning to stay and what you are planning to do there.
In most cases, however, you will need a long stay visa. This visa allows you to stay in the country for one year, after which time you will need to apply for French residency if you wish to stay longer.
The list of documents needed for French residency includes important papers such as your original birth certificate and if married with kids, your marriage license and birth certificates for your children. All of these documents will require a translation into French, if they are not already in French, and the full list of required documents can be found here.
Cost of living in France
If you have been researching a move to France, you might have already come across the happy fact that the cost of living in France is approximately 20-30% lower than the cost of living in the US. Yay! More money for croissants!
While transportation costs are roughly the same as in the US, and eating out in restaurants is slightly higher in France, groceries tend to fluctuate depending on which items you are looking at. A steak might cost you significantly more in France, while certain fruits such as apples or oranges might cost a lot less. And virtually everything else such as cell phone bills and rent comes in at a lower price point.
A lot of the cost of living depends on the exchange rate at the moment, and as of this writing, the Euro and the Dollar are almost one for one, which is good if you are bringing a US salary with you.
It is also worth noting that the quality of life ranking is virtually the same for both countries.
What to see and do in France
We could write an entire book about what there is to see and do in France. France is definitely not an off the beaten path destination and there is no shortage of things to see, do and eat when living in France.
Certainly one must ski the famous French Alps in the winter and sunbathe the summer days away along the sundrenched Riviera.
At Christmastime you must absolutely check out the Christmas markets in the tiny medieval villages of Riquewihr and Colmar.
Of course if you are a Count of Monte Cristo fan, you should visit Marseille at some point to sail over to Château d'If.
And it goes without saying that you should take advantage of France's foodie reputation and head over to Lyon, often called the gastronomic capital of the world.
We are confident that France will not disappoint you and you will find more than enough to do to keep you entertained for the duration of your time there!
How to safely move your belongings to France from USA

When it comes time to move your household goods, your car, and whatever else you are planning to take to France, we are here for you. Check out our moving services here, get an online quote here, and let us do the rest.
For over 40 years we have provided premier worldwide moving services and when it comes to your valuable belongings, you want to know that you are in good hands. Knowing your possessions are being expertly moved to your new home takes one worry off your plate and lets you focus on all the other fun stuff.
Moving to France will be the adventure of a lifetime! You certainly don't want it to start out as a misadventure. So leave the heavy lifting to the pros and watch us get to work.