Written by Damien Shields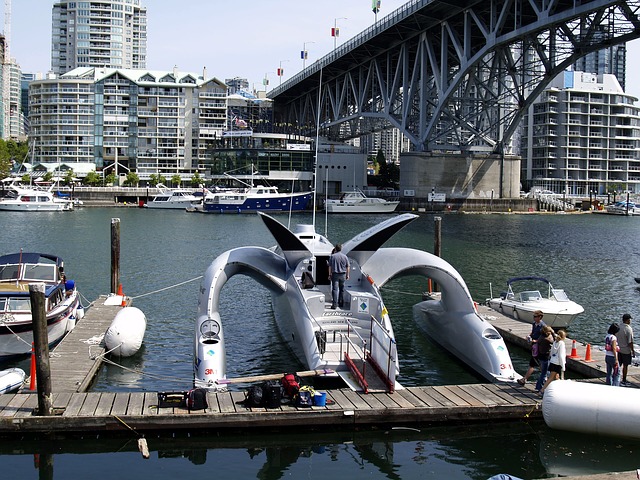 Boats have come a long way from the dug-out canoes and catamarans of nautical ancestry. Some have become as big as skyscrapers and others as fast as sports cars. Let's look at some of the fastest classes of the boat currently cutting through the waters today.
Looking to take your boat overseas for a new aquatic adventure? Schumacher Cargo can help ship it to your next destination safely and securely. Check out a few tips and see some of our recommendations for preparing a boat for shipping. 
So without more delay…
Here Are the Fastest Boats On the Planet:
The "Problem Child" Top Fuel Hydroplane
Reading over the specs of this boat would seem about on par with a jet plane, staggeringly fast for a car and just mind-blowing for a boat. With a 500 cubic-inch, 8000-Hp hemi engine, this beast is capable of speeds up to 260 mph–on water! Owned by "Fast" Eddie Knox, the "Problem Child" is the current champion of the Lucas Oil Drag Boat Series.
The Francisco
Speaking of jets, this catamaran is actually powered by jet engines! Two 59,000 horsepower gas turbine engines, the same used in 747s, power this speedy ferry. That's right…this boat is used to ferry commuters between Argentina and Uruguay at 67 mph!
The Earthrace (or, My Ady Gil)
The Earthrace is a 100% biodiesel powerboat that holds the record for the fastest circumnavigation by a powerboat. The boat was skippered by Pete Bethune who, after the circumnavigation, enlisted the Earthrace to help fight against Japanese whaling, adding Kevlar and taking on the name Ady Gil. Unfortunately, the boat was destroyed after being rammed by a Japanese whaling vessel, leading to Pete's incarceration.
The AC72
Of course the boat that just won the 34th annual America's Cup would have to be on the list. What makes this boat so fast isn't just the huge 130 foot wing, but the hydrofoils that allow the boat to very-literally fly over the water the same way a plane flies through the air. The foils lift the boat out of the water and give it an additional 10-15 percent boost of speed. So far these boats have hit speeds of 58 mph but are expected to go much faster as the technology increases.
If history teaches us anything, it's that records and innovations are always primed to be beaten. We can only imagine what the coming years hold for the next fastest boats.