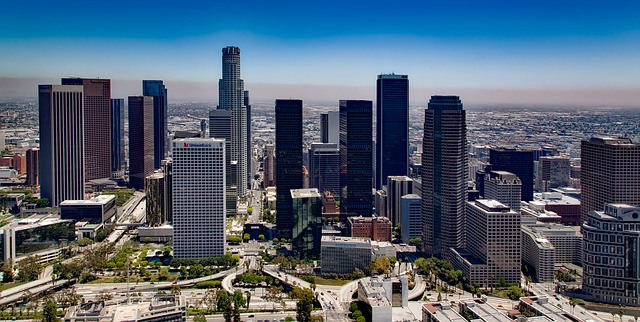 Living somewhere new can be disorienting, especially when it's in a different country than your home. Los Angeles is a melting pot of different cultures, so you can easily find your niche. These events are great for any expat to become familiar with the City of Angels, while also celebrating your home culture.
Events for Expats
The Japanese New Year celebrations take place the first weekend of January in Los Angeles' Little Tokyo district. Here you'll find parades, food and family-friendly activities for everyone to enjoy.
For any European expats, the 2017 Oktoberfest will be located in Alpine Village. The festival will last from Sept. 8 to October 28, so don't waste any time getting to this fun event. For more information, visit the event's website.
There are events for expats every day somewhere in Los Angeles. You'll find events centered around native languages, food, fashion and simply meeting others from your home country. Another great resource for expats to meet up is through Internations.
Can't Miss Events in L.A.
Los Angeles has made a name for itself within the United States and the rest of the world. It's the city of movie stars and beautiful beaches. Here are some year-round Los Angeles events that you simply cannot miss:
The Academy Awards: Los Angeles is known for Hollywood's biggest night. Every February, the year's biggest feature films are celebrated at the Dolby Theatre. Even if you aren't walking the red carpet, you can still grab your camera and snag a spot alongside the paparazzi to see some of Tinseltown's biggest stars shine.
The L.A. Marathon: Residents of Los Angeles are big on staying fit. The normally packed streets are cleared out in March to make way for hundreds of runners. Grab your bib and run past L.A.'s most notable sights and landmarks.
Doo Dah Parade: A livey take on the annual Rose Bowl Parade, but without the stingy rules and judges. This fun event takes place in May, and you're sure to find folks of all backgrounds having a blast in the streets.
Los Angeles Film Festival: Every June, filmmakers from all around gather together to show and celebrate their films to audiences. You can find local short films or international blockbusters at the film festival. Audience members range from excited moviegoers to big names in the industry.
Summer X Games: L.A.'s huge extreme sporting event takes place in July and August. Events range from skateboarding and climbing to BMX and Moto X racing. Even if extreme sports aren't your thing, you're sure to be impressed and entertained by the talented athletes.
Labor Day Festival: End summer with a bang at Compton's annual street fair. The L.A. suburb hosts this massive event that is full of carnival rides, fair food, crafts and family-friendly activities.
Planning a Move to Los Angeles?
If you are planning on moving to Los Angeles from overseas, you can learn more about our international shipping company and we'll be happy to make the expat transition less stressful!