Fun Facts About Hollywood Classic Cars and Their Celebrities
Do you like classic cars? Most people love them for their elegance, history and for their luxury. There are special events, shows, auctions, movies, museums and publications dedicated to classic cars. Fans are always continuously intrigued by show biz and the many Hollywood classic cars in this legendary city.
Naturally, Hollywood celebrities – models, movie stars, musicians, and movie moguls – are attracted to them as well, and some even collect them in large numbers, while others build their own versions of their favorite classic cars.
Below are a few famous celebrities who loved classic cars.
Elvis Presley
It is a well-known fact that Elvis loved classic cars. He owned several Cadillacs, limousines, sports cars and Harley Davidson motorcycles.
A Mercedes-Benz 600, once owned by Elvis was carefully restored and sold to collector. He also owned a Ford T-Bird and was really fond of the Stutz Blackhawk.
Other cars Elvis bought and owned were: BMW's, Rolls Royce, Ford Thunderbird, Ferrari and more.
Elvis bought his first pink Cadillac in 1955, which burned shortly thereafter. He purchased a second pink Cadillac the same year, and he gave it to his mother.
Graceland holds an annual classic car show called the Elvis Presley Car Show. Lots of Hollywood's most famous classic cars display at this occasion.
Steve McQueen
Steve McQueen's love for cars and motorcycles began in his early career days.
Besides a successful acting career, he also loved classic cars so much that he became a somewhat successful professional race car driver. He became such a good racer, he almost won the 12 Hours of Sebring.
Some of the classic cars owned by McQueen appeared in some of his movies. In 1966, McQueen test drove eight of Grand Touring best cars.
Steve McQueen owned a Porsche 911S used in the movie Le Mans, bought at around $800 in 1970. Later, this car sold for a hefty price of $1.3 million dollars at an auction.
Other Hollywood Celebrities that Love Classic Cars
Other contemporary celebrities who collect classic cars and vehicles are Jay Leno, Nicholas Cage, Tim Allen, Jerry Seinfeld, David Beckham, Matthew McConaughey, Harrison Ford, Ralph Lauren, Charlie Sheen, and Patrick Dempsey. All of these other collectors have cars that add up to millions of dollars. If dollar signs could equal love, these people truly love their vehicles.
We did another post on Jerry Seinfeld's legendary Porsche collection as well.
Schumacher Cargo Logistics is a Fan of Hollywood Classic Cars
We love classic cars and we had the pleasure of shipping a beautiful Cadillac that belonged to the King of Rock and Roll, Elvis Presley.
In 1962 Elvis bought this beautiful 8-seater while touring the Midwest. It is now on its way to a museum in Canada where it will continue its journey and its legacy. These cars are always well maintained, and we expect it to stay in shape as a collector's item.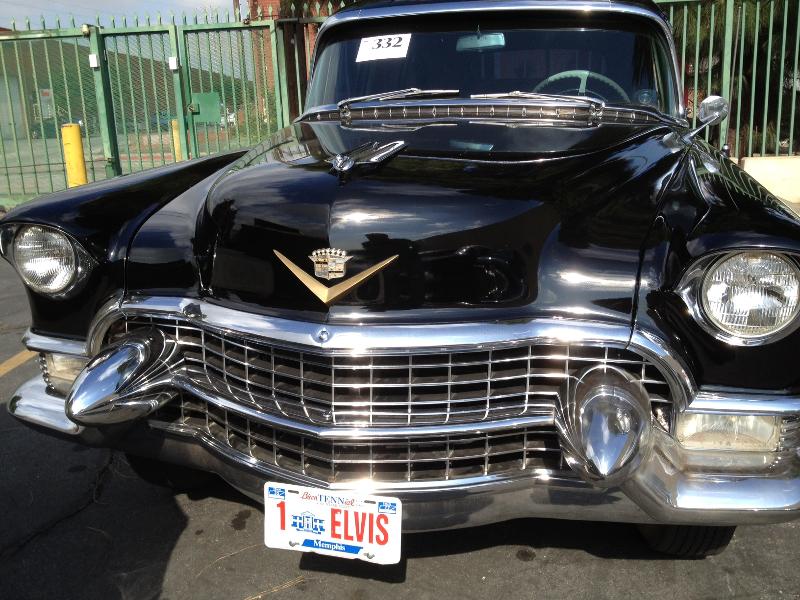 Our reputation as the best international shipping and moving company in our industry allows us the opportunity to ship some of the world's most priceless and treasured cars and motorcycles.
We offer a white glove treatment and our attention to detail is what separates us from the rest. Request your car shipping quote today.