Written by Damien Shields
It's that time of year again. The time when the newest cars, both real and conceptual, grace the floor of Chicago's McCormick Place and show us what we have to look forward to. Here are some of the best, brightest, fastest, and mind-blowing cars of the 2014 Chicago Auto Show.
And if you need help getting some of these beauties where they need to go, Schumacher Cargo can help. We've shipped cars across the globe and can help get yours to Austria or the UAE.
The Bugatti Veyron 16.4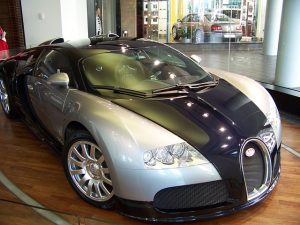 In both speed, money, design and just the sheer fact that it isn't a concept car makes the 2014 Bugatti Veyron the most amazing car of the 2014 Auto Show. Its quad-turbo, 16-cylinder engine has 1200 horsepower capable of going from 0 to 60mph in just 2.5 seconds! And it can be yours for a cool $3.4 million dollars. Why not buy two at this reasonable price?
Honda FCEV
A concept car with the look of a Lamborghini. This hydrogen-fuel cell vehicle can fit up to 5 passengers and has 100 kilowatts of power to keep it running. They made a few modifications to decrease the physical size by about 33 percent while increasing power over the FCX Clarity by 60 percent!
Kia Niro
This concept SUV from KIA looks like someone crossed a Porsche Cayenne with a Volkswagen Touareg specifically for Batman.  A smaller, "urban" design (less than 14-feet in length) makes this an ideal car for a city-dwelling weekend warrior that wants something that can handle rough terrain without wreaking havoc on the nature he or she is out there to explore. This hybrid has a turbocharged 160 horsepower engine that gives this compact SUV some speed.
A New Mustang, Sally?:
The next installation of the Mustang is here!  Ford has redesigned their iconic muscle-car once again, this time making it sleeker and smoother! The new 2015 model features a 5-liter V8 and 420 horsepower out of the GT model.
It's Electric!
2014 showcased a lot of different electric models from various manufacturers. KIA's Soul EV is the company's first fully electric car, featuring a 27-kilowatt-hour lithium battery capable of putting out 109 horsepower.
Diesel:
Diesel made a strong showing this year. Manufacturer's from Nissan, to Mercedes, Audi, and BMW have all put out new diesel-fueled cars this year. Nissan's Frontier tweaked their pickup design, giving this new installation 200-horsepower. BMW put the diesel technology into a sedan, though no less impressive; the new 7-series model features, 255 horsepower and 413-pounds/foot of torque!
These are just a few of the additions you might see on the roads next year if you're lucky!