Written by Damien Shields
We all have hobbies we're passionate about. While most people might collect things like stamps or coins, the rich and famous collect more exotic things like cars.
Some celebrities have become known for their outrageous car collections, while others tend to feed their obsessions out of the public eye. At Schumacher, we've seen and shipped all types of cars.
Here are 5 of the most impressive car collections from avid car collectors around the world: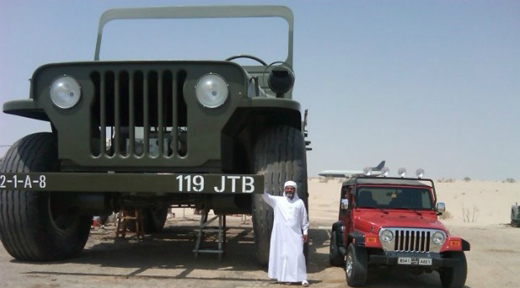 Sheikh Hamad Bin Hamdan Al Nahyan
Sheikh Hamad Bin Hamdan Al Nahyan is the proud owner of one of the largest collections of cars in the world.
He has around 400 cars and trucks housed in the Emirates National Auto Museum, or the ENAM. The pyramid was specifically built to showcase his vehicles and is open for free to the public.
Nicknamed as the Rainbow Sheikh, he owns seven Mercedes S-class depicting every color in the rainbow so he can drive one for every day.
Included in his vast collection are a customized Mercedes monster truck, a colossal Dodge Power Wagon which is the largest truck in the world, he also owns the world's largest Bedouin Caravan and Jeep and several mini cars.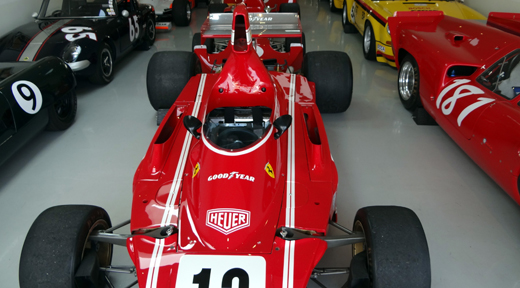 Sultan Of Brunei
Hassanal Bolkiah, the Sultan of Brunei, owns 7000 automobiles. He stores them all in five aircraft hangars which include; 604 Rolls Royces, 574 Mercedes-Benzes, 452 Ferraris, 382 Bentleys, 209 BMWs, 179 Jaguars, 134 Koenigseggs, 21 Lamborghinis, 11 Aston Martins, and 1 SSC.
His most expensive car, and one of the priciest cars in the world, is a $14 million dollar custom Rolls-Royce Silver Spur Limousine loaded with 24k gold.
He also owns limited editions, one off concept cars like the Ferrari Mythos concepts, a modified Jaguar XJ220 designed by Pininfarina himself, a Bentley Java, a Bentley Dominator 4×4, the only Cicero BDB Maestro ever built, the only Porsche Carma, and the only Koenigsegg Agera CC GT.

Jay Leno
One of the most famous celebrity car collectors, Leno owns more than 200 cars and bikes which includes some of the rarest shipped exotic cars in the world.
Right from steam engines, to concepts, to custom-made vehicles. His collection boasts some impressive classics like the Duesenberg, Hispano-Suiza, Hudson Hornet, and Buick to name a few.
The collection varies from classic, contemporary, customized and assembled vehicles. Most of his cars are worth more than $700,000 each and are rare finds.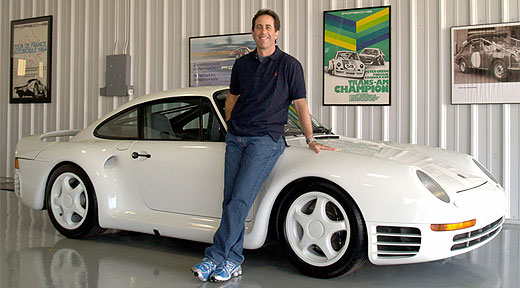 Jerry Seinfeld
Seinfeld is a fan of Porsche cars in particular. According to an auto article, he has one of the largest collections of Porsche cars in the world, estimated to be over $15 million.
He has a private mechanic who maintains quality standard of his garage, with the temperature monitored through a high-tech HVAC unit on the roof.
In his private collection, Seinfeld owns a $700,000 Porsche 959, one of only 300 or so ever built, as well as a 1959 16-cylinder GT speedster, a 911S from the 1971 movie "Le Mans" and one of 40 1955 Spyder 550s, the same model and pearl-gray color actor James Dean drove.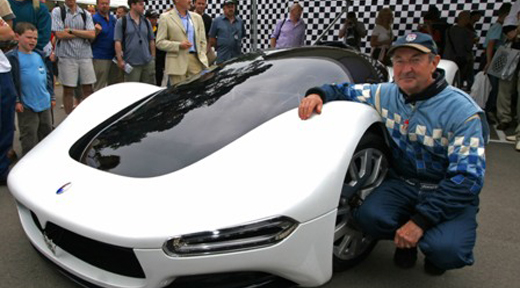 Nick Mason
Nick Mason, known best for his lengthy drumming career with the world renowned band Pink Floyd, has around 40 cars in his collection.
He has raced cars as an amateur for more than 40 years, winning several sports car races and finishing second in his class in 1979 at the 24 Hours of Le Mans and first in his class in 1981 at the Nürburgring 1000 Kilometers race.
Cars included in Mason's collection include: Ferrari Enzo, 1995 McLaren F1 GTR, 1962 Ferrari 250 GTO, Ferrari F40, 1927 Bugatti T35,and GT40. His crowning jewel may be the 1962 Ferrari 250 GTO, one of just 39 made.