Boat Handling Tips To Help you Save Time!
Check out the new video that shows you the process of how Schumacher Cargo Logistics prepares boats during the shipping process.
International Boat Transportation Preparation Video
Extra tips for preparing your boat for international transportation:
1. Pack and secure all items inside the cabin
2. Remove anchors from deck and loose devices such as antennas, radar, remove electronic items
2. Disconnect batteries, empty water and fuel tanks
3. Close and secure doors, hatches and seal with tape
4. Perform a thorough inspection before the transport
5. Wrap large items carefully to protect them (for example, a dinghy)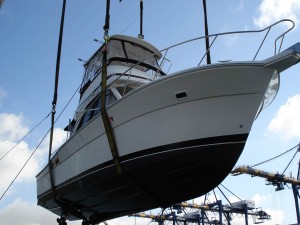 Some boats are too far from the ports, so they need to be transported by truck to the nearest shipping location. Keep in mind the legal height allowed for transportation.
For more boat transportation tips, you can also read the Boat Shipping Preparation Tips post.
Contact us for a free estimate to ship a boat overseas!