Are you on the hunt for some of the best retirement places in Europe?
Or maybe you are looking for some help to select a few top retirement places in Europe you would ideally like to spend the rest of your life?
Here are some factors to consider for overseas retirement to Europe:
Financial security
Reasonable housing communities to live in
Things to do based on your physical abilities
Healthcare benefits
Retirement communities
One might wonder, apart from the challenges that lie ahead, would relocating internationally for retirement involve a few additional challenges of its own? The answer is Yes and No. Yes, because it will be a completely new environment.
No, if you can plan your move to Europe ahead of time.
First things first, you need to decide your dream place to retire! What could it be? Or more importantly what would urge you to choose a particular location compared to others? The following table lists some of the top European retirement places in the order of their ranks based on scores given across different factors:
Country

Real

Estate

Special

Benefits

Cost of

Living

Integration

Entertainment

Amenities

Health

Retirement

Infrastructure

Climate

FINAL

SCORES

87

57

80

83

96

80

93

83

82.5

75

69

86

67

81

82

95

85

80.1

78

79

67

97

84

73

85

73

79.5

72

82

57

64

100

89

87

85

79.5

76

77

66

74

98

70

89

83

79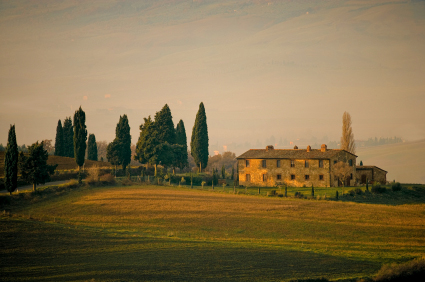 As intriguing as it might sound, retiring overseas and mainly to Europe involves plenty of planning, discovering information and channeling your research to a conclusion.
There are many online resources, books and material available to assist you in this process.
The following checklist encompasses some of these basics that you must keep in mind while considering different locations:
Cost of living – compare your living costs in the U.S. with the selected location using a tool like www.numbeo.com
Climate – maybe you have a preference for certain type of weather. It would be good to find how the year-round climate looks like at your chosen destination.
Healthcare – Since you are retiring it is inevitable you are approaching the old age. Spend more time on this category to find out how are the medical facilities, the cost of procuring insurances and affordable health plans.
A Test Visit – It would not be a bad idea to actually visit one of the few places on your list. It's always better to envision yourself in that place by actually spending some time there.
Things-To-Do – You definitely need something to keep you busy. Retirement just does not mean that you will do into dormancy. Find out interesting activities that you might consider doing at your chosen location.
The following table provides glimpses on certain such aspects of a few hand-picked European locations:
| | | | | |
| --- | --- | --- | --- | --- |
| PLACE | CLIMATE | HOUSING COSTS | HEALTHCARE | THINGS TO DO |
| Spain | Idyllic – More than 300 days of sunshine | Rental: $700 – $2000 / month | Quite good | Golf courses, sailing, natural reserves, cultural excursions |
| Portugal | Temperate – Hot summers, Cool Winters | Rental: $1000-$2000 /month | Good | Castles, museums, music festivals, golf |
| France | Mediterranean – Hot/dry summers and Cool winters | Rental: $1200-$1500 /month | Excellent (Determined by World Health Organization) | Arts, Museums, festivals, hiking, swimming |
| Italy | Mostly sunny – Warm/dry summers and Cool winters | Rental: $600 – $1500/month | Generally good | Open air festivals, painting and architecture, wine tasting, beach combing |
The moment you confidently choose the location for your retirement, the next step involves planning your move to Europe.
Schumacher Cargo Logistics specializes in top international moving services and offers competitive moving quotes in the international shipping and moving market. Not only that, we also give you access to the vast pool of moving information, resources, and customs forms.
So what are you waiting for? You have worked hard enough and it's time to retire to Europe now! So why not go ahead and contact our Schumacher Cargo team at
800-599-0190 or visit us online to request your free overseas moving quote!