Searching for a good gift to give the car lover in your life? Or maybe the newly licensed driver? Or really, anyone with a driver's license? We end up spending so much time in the car in one single year, so it's worth it to have some nifty gadgets and cool accessories along for the ride. Step up your gifting game with these awesome picks that are sure to excite any driver.
Read our list of the top 10 best car accessories for your next awesome gift below.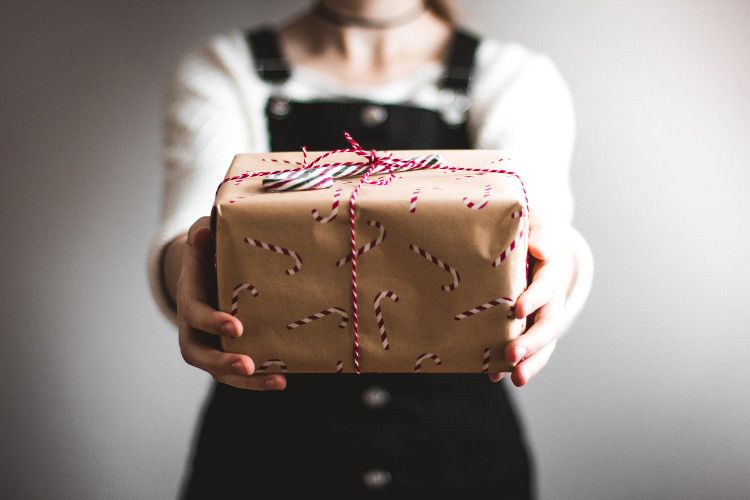 Our Top 10 Best Car Accessories for Gifts
Dash Cam
Having a dash cam capturing every drivers' actions on the road can actually protect you in the case of an accident. Plus it's fun to go back and watch the tape if something exceptionally wild happens. This Garmin Dash Cam is a bit of an investment, but it captures 1080p video and records your GPS location to show when and where incidents happen. If your recipient doesn't have one, they'll definitely need and appreciate this new gift for their car. If the Garmin is too expensive, they have plenty of budget dash cams with some only around $30.
Roadside Kit
One thing that every driver should have in the car is basic emergency kit. From one of the most trusted automotive brands, AAA prepares drivers for any emergency with this 42-piece roadside kit. It contains a basic first aid kit, jumper cables, 2-in-1 screwdriver, flashlight and other road safety essentials. Giving the gift of additional safety is always appreciated, but hopefully they'll never have to use what is inside.
Bluetooth Transmitter
Outdated car stereos and unusual headphone jacks (you know the one) can make it impossible to enjoy your own music in your car. But by using a bluetooth transmitter, you can jam out to your playlist as long as you want. You can also answer hands-free phone calls, monitor the quality of your car battery and find FM channels. If someone in your life wants to listen to their spotify playlist on the road, this is one of the best accessories to receive for their car.
Heated Seat Cushion
If your area gets cold in the winter, you know how uncomfortable leather seats can be before your car is warm. Newer models often have heated seats as an extra comfort amenity. If your car doesn't have that option, these heated seat cushions do just the trick. You'll be cozy and warm in no time.
Pet Safety Harness
You wouldn't let your child ride without a seatbelt on, so why should a pet be any different? This crash-tested pet safety harness is certified by the Center for Pet Safety. There is a variety of sizes and colors available, and it also has the option to attach a leash at the neck. Now Rover can safely tag along with his family on car rides.
Emergency Escape Tool
If you ever have to get out of the car in an emergency, you'll want to make sure you have the proper tools within reach. This USB Emergency Escape Tool plugs right into your car charger for easy access. It features a seatbelt cutter and a spring-loaded window punch for tempered glass. It also comes with two USB ports, allowing you to still charge devices.
Trunk Organizer
For anyone who's notorious for keeping his or her life's possessions in the car, or for the busy parent driving all around town to keep up with after school activities, gift them the beauty of a trunk organizer. Not only will the car stay clean, things will be easier to find instead of hiding underneath seats or between cushions. This ultimate trunk organizer also comes with a insulated cooler bag, perfect for refreshments on a road trip.
Parking Assistant
In tight spaces, such as small garages or narrow parking lots, squeezing your vehicle into the proper spot can be a tough job. Having a parking assistant tell you when your front bumper is too close can ease some of that stress. This particular parking assistant has an easy-to-read traffic signal display removes any risk of guessing how much space you have left. This unique car gift is one that many have never seen before, and we all know someone who needs this.
Windshield Cover
Does anyone like scraping ice and snow off of the windshield after a storm? Nope. You can't go wrong gifting a windshield cover to protect the car from Mother Nature. A magnetic windshield cover stands against heavy winds, especially with security ties and flaps that tuck into the car doors.
Car Care Kit
If you know someone whose neat freak tendencies continue into the car, give them an ultimate care kit. Chances are they'll already own it, but they won't mind the restock in supplies. The Armor All Complete Car Care Kit includes protectant, glass wipes, tire foam and what you'll need to wash and wax the car. If you're feeling extra generous, offer to wash their car yourself and add another component of care to the gift.
After you've treated your favorite car enthusiast to some amazing gifts, have them thank you by taking you on an ultimate road trip. Get a free quote and ship your car anywhere around the world with Schumacher Cargo Logistics!