Boat Shipping and Yacht Transport Services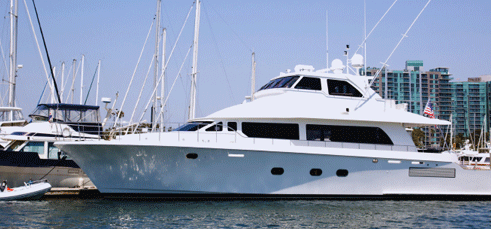 We Run a Tight Ship
The logistics involved in shipping your boat internationally from the USA to any destination around the globe can take a lot of preparation and planning.
It is important to discuss this with a professional boat shipping company and work out a plan that will make the relocation of your boat overseas as easy and pain free as possible.
If you're planning on shipping your boat overseas, call 800-599-0190 for a free boat shipping quote today.
We have shipped hundreds of boats overseas and we take the best care of your yacht. We ship to many global locations, including Germany, the UK, Australia and many more countries.
Types of Boat Shipping Services Offered
While you're planning your boat's international move, here are a few suggested steps for effectively shipping your boat:
How to Prepare Your Boat for Overseas Shipping in 5 Steps
1. Measure your boat carefully. This is crucial as it determines the cost of shipping.
You will need the exact length, width and height. You will need to include the bow platforms, swim platforms, motors or any protruding parts that may extend the exterior dimensions.
For height, consider the highest part of the boat that cannot be disassembled. For the width, measure the widest part of the boat.
You need this because you may need special permits from the Department of Transportation (DOT), and because the shipper needs to know what type of handling to use.
The legal height for transporting boats on the road is 13ft 6"- that means that the boat has to be at most about 12ft high.
For larger boats, there is more clearance required. Boats that are over 8"6' wide are considered oversize load and require special road transportation permits.
2. Winterize your boat.
Remove all propellers, lights, antennas, electronics, anchor and valuable items and store safely below.
Secure all cabinets and covers.
Remove all fuel.
Disconnect batteries.
Latch and tape cabin windows.
Remove any cargo out of your boat.
Empty all the water out of the boat, including the drain plugs and air conditioner.
Clean the exterior of your boat.
Wrap your boat in plastic wrap or canvas to protect it from bumps.
If you have a boat made of wood, you can protect by applying a coat of linseed oil to prevent it from drying.
You may consider having your boat transported on its own custom cradle – ask us for a quote.
3. Speak to your boat shipping agent.Find out the boat transport rates and all the shipping details of your boat, such as:
Type of transportation (roll-on/ roll-off or RO-RO, lift on/lift off or semi-submersible). Boats can be shipped on trailers, cradles, and containers or by submersion, depending on their size.
Boat pick-up location
Trailer transportation details
An international boat shipping quote usually includes these services:
pick-up, delivery to port and ocean freight to final destination
marine shipping insurance
shrink-wrapping
cradle information
loading and unloading
customs clearance,
export declaration
bill of lading
4. Prepare your boat's loading and unloading in advance, find out all the customs clearance and taxes that may be due in the country the boat is being shipped to.
5. Prepare your boat transport documents in advance. Contact the embassy of the country where the boat is being shipped, find out all the custom regulations and documentation you need.
The usual documents required are a bill of lading, shipping documents from your shipping company, a copy of the boat title and a bill of sale.
Some countries may require import permits for the boat or the trailer or both!
Schumacher Cargo Logistics USA Seafreight Division's goal is " To deliver a competitive advantage to each customer."
Our safety records for marine cargo shipment delivery have exceeded all industry standards. Thus, whether you are moving a vehicle, boat, household goods or general cargo, you will be comfortable knowing that Schumacher Cargo Logistics will take care of all aspects of your relocation needs.