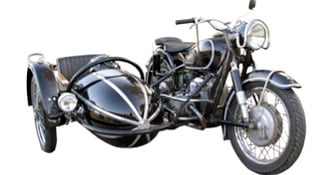 We've just received your quote request to ship your motorcycle.
One of our motorcycle export specialists will reach out to you via email within the next 24hrs with a customized and competitive rate for your specific needs.
If you'd like to discuss your options in more detail, you can contact us at 1800 599 0190 – (int) +1 562 408 6677 or email [email protected] and we can assist you with any questions you may have in relation to your upcoming shipment.
Remember, if you have a specific time frame for your motorcycle, please make sure you let your salesperson know.
This way, we can try to accommodate space for your shipment in the next available shared container, as we ship on a first come-first served basis unless you book your own container.
What Sets Schumacher Apart
Over 40 years of experience shipping motorcycles internationally
Direct contracts with all major shipping lines
Best rates to 80+ countries around the world
Pick up from anywhere in the US with fully insured carriers if required
We will arrange to load your motorcycle loose or crated and do all the necessary pre shipping preparations including title validation and customs clearance so we can get your bike on the water in a safe and secure manner
State of the art industry software which facilitates up to date tracking of your motorcycle and standard notifications during the shipping process
Customer service representatives who will assist you at all times whenever you need updates and/or assistance with your shipment