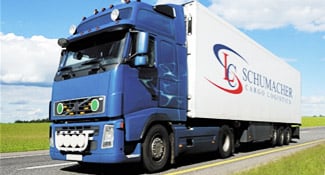 We've just received your quote request to ship your personal belongings.
One of our household goods export specialists will reach out to you via email within the next 24hrs with a customized and competitive rate for your specific needs.
If you'd like to discuss your options in more detail, you can contact us at 1800 599 0190 – (int) +1 562 408 6677 or email [email protected] and we can assist you with any questions you may have in relation to your upcoming move.
Remember! If you have a specific time frame for moving your household belongings, please make sure you let your salesperson know. This way, we can try to accommodate space for your shipment in the next available shared container, as we ship on a first come-first served basis unless you book your own container.
What Sets Schumacher Apart
Over 40 years of experience moving individuals' personal effects across the world
Pick up from anywhere in the US
Door to Door or Port to Port services available and we can arrange unloading into your final residence upon arrival.
Receiving of your personal effects into our own warehouse by Schumacher Cargo trained personnel
We will arrange to load your goods and do all the necessary pre shipping preparations including full international pack & wrap( if requested) /customs clearance
State of the art industry software to track of your shipment and standard notifications during the shipping process
Customer service representatives who will assist you at all times whenever you need updates and/or assistance with your shipment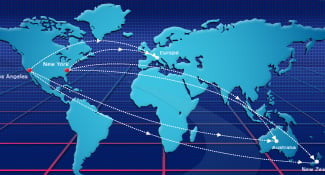 Honesty, Integrity and Value
We know that moving overseas can be a stressful time, but it's the goal of Schumacher to make the process a great experience.
Our safety record for delivering household goods to their final destination in the same condition upon which they were received is the highest in the industry.
How long will it take to ship my personal belongings?
Once we load the containers, it generally takes anywhere between two to four weeks on the ocean. However, this time does not include any consolidation, customs clearance, or loading/unloading. In most cases its best to wait for the ETA once the container reaches the water,
These time frames are approximate guidelines but you can always discuss them in more detail with your salesperson upon booking. Some destination countries have longer sail times.
Schumacher Cargo Logistics Reviews