Moving to Singapore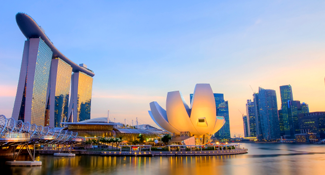 Considerations When Moving Household Goods & Personal Effects to Singapore
64 Islands make up Singapore but there's only one main island
The country has a total area of only 682 square km
English is the official working language and the most widely used
The Singapore Sling was first served in 1915 at the Long Bar of the Raffles Hotel
Population of about 5.3 Million
GST Rate for 2013 is 7%
Move Your Goods Using Three Options
Consolidated container service
Exclusive use containers 20' or 40'

Automobile shipping services
Useful Income Tax Information:
Resident or Non-Residents?
You will be treated as a tax resident for a particular Year of Assessment (YA) if you are;
A Singaporean who normally resides in Singapore except for temporary absences; or
A Singapore Permanent Resident (SPR) who has established your permanent home in Singapore; or
A foreigner who has stayed & worked in Singapore (excludes director of a company) for 183 days or more in the year before the YA.
Otherwise, you will be treated as a non-resident of Singapore for tax purposes.
Preparations for Transporting Your Pet to Singapore
Import licence from the Agri-Food & Veterinary Authority of Singapore (AVA) must be obtained 30 days prior to the date of arrival
AVA will assign a Quarantine Reservation Code (QRC) at time of application
Quarantine reservations must be placed at least three months in advance of arrival
For further information on any of above, call and discuss your move with one of our Moving Specialists at: 800 599-0190 // 562 408-6677
Written by Damien Shields